Net Impact Consulting Challenge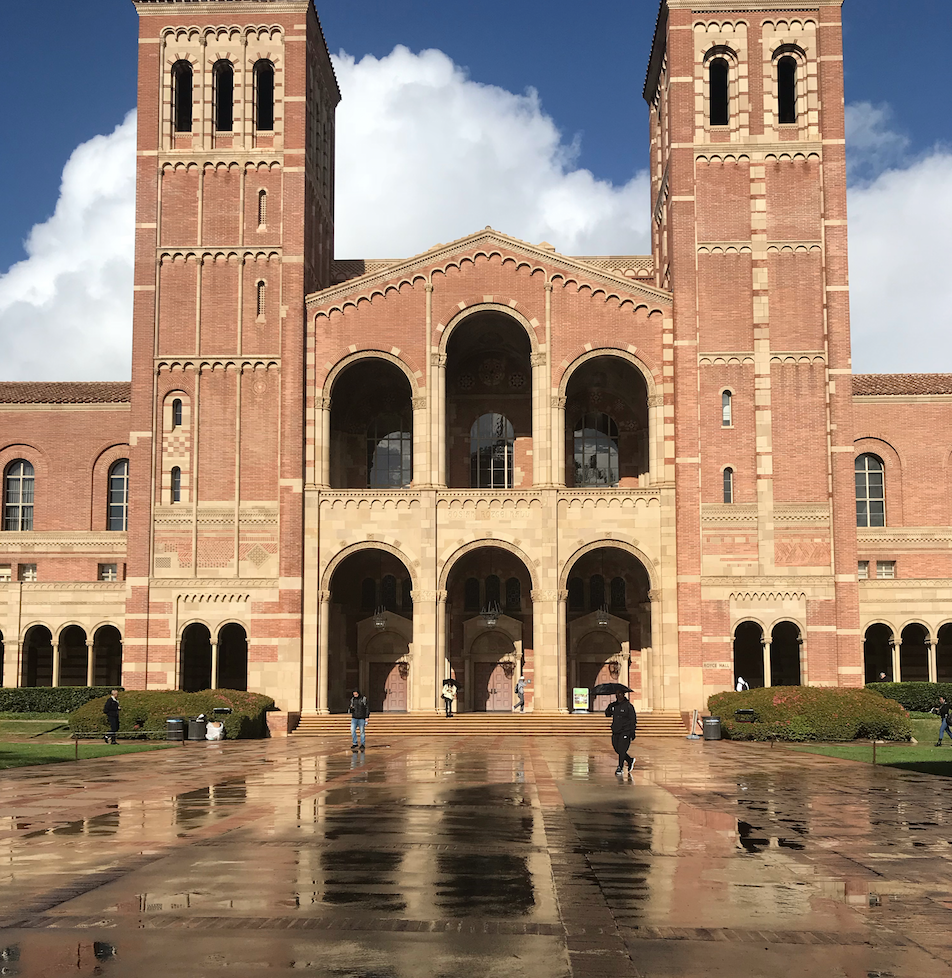 Photo by Lia Cohen
On Friday, Nov. 30, UCLA's Impact@Anderson and Net Impact graduate chapter hosted their annual Net Impact Consulting Challenge (NICC). NICC offers graduate students from a variety of disciplines the chance to provide pro bono consulting services to local nonprofits and social enterprises. Students assist with challenges across a variety of strategic functional areas, from marketing and finance to operations and human resources. The competition lasted from Nov. 9 until Nov. 30, and gave students a chance to gain tangible consulting experience while also making a difference on the ground.
The consulting challenge began on Nov. 9, when student teams met with their respective clients during a kickoff day hosted by Impact@Anderson and Net Impact at UCLA Anderson School of Management. The students were then given three weeks to meet with their clients and develop strategic plans, culminating with Friday's competition day, where students presented their findings and were judged by a panel of UCLA Anderson alumni, local consultants, and impact professionals. The program was very popular this year, with upwards of 70 students teaming up to assist 13 client organizations.
The competition is a valuable experience for both students and clients. By participating in the program, students are able to network with local professionals, participate in site visits, and utilize their academic and business expertise to address real world issues. In return, client organizations receive high-level strategic consulting and networking opportunities at no cost, all while fostering valuable relationships with the other participating organizations and connecting to the UCLA Anderson community at large.
The students sought to develop feasible, implementable, and inspired strategies so as to best help their client within such a short time. The client organizations were diverse in scope, ranging from education organizations to arts and environmental advocacy nonprofits. Groups like Inner-City Arts, ReFrame Labs, Risk Factor Obesity, and several other diverse organizations were excited for the opportunity to gain student insights.
The challenge day started off with an introduction by Bhavna Sivanand, executive director of Impact@Anderson and UCLA Anderson alumni, who welcomed the teams and laid out the format of the competition. Several representatives from client organizations returned to campus to watch their teams present, and were joined by participating students, judges, and members of the broader Anderson community.
The day was split into four semifinal rounds, with one team advancing from each round until there were four finalists left. The advancing teams then met again and reworked their presentations for the final round, taking into account judges' feedback from the initial presentations. After breaking out for lunch, the finalists returned to present to another panel of judges. The top three teams each received generous award money from Impact@Anderson, with the top team — Volunteers of America Los Angeles — earning $5,000, the second-place team — Center for the Pacific Asian Family — earning $2,000, and the third-place team — River LA — winning $1,000.
As Sivanand remarked in her opening statement, "The teams compete for prize money on challenge day, but the real prize is the difference they make with these clients."
The prize money was given to students as an incentive to participate. The third-place team, however, generously decided to donate their prize money to River LA. The team's presentation addressed ways to increase small donor engagement and donations for the organization. Inspired by River LA's mission, the students decided to contribute as one of the first of hopefully many donations to come.
The Net Impact Consulting Challenge is a great way for students from many backgrounds and experiences to dive into the world of consulting and have the chance to make a difference. For those interested in more comprehensive programs, Impact@Anderson also offers a three-month consulting challenge and a six-month consulting engagement.
Anderson students are increasingly hungry to make a difference, and demand for impact related programs has increased significantly. In a time marked by the rising effects of climate change and concerning international political and social trends, incoming business students are beginning to realize that with profits comes power, and with power comes responsibility. By leveraging the power of business for social good, Anderson students can hopefully begin to disrupt traditional "business as usual" models of operation and innovate a new path forward.
Corporations and big business have been the source of some of the most pressing issues we face for far too long, from environmental degradation to income inequality.  As the world becomes increasingly interconnected, complex problem solvers and strategists can no longer afford to guide businesses to operate purely for profits. Impact@Anderson recognizes the power businesses have to drive social change and is working to implement social impact creation, evaluation, and strategy courses into the more traditional business school curriculum. By integrating principles of social impact, sustainability, social entrepreneurship, and systems change into business school curriculum, Impact@Anderson hopes to equip students with the tools they need to pursue purpose oriented careers that seek to answer society's biggest questions.