New American Girl Dolls Celebrate Diversity and Creativity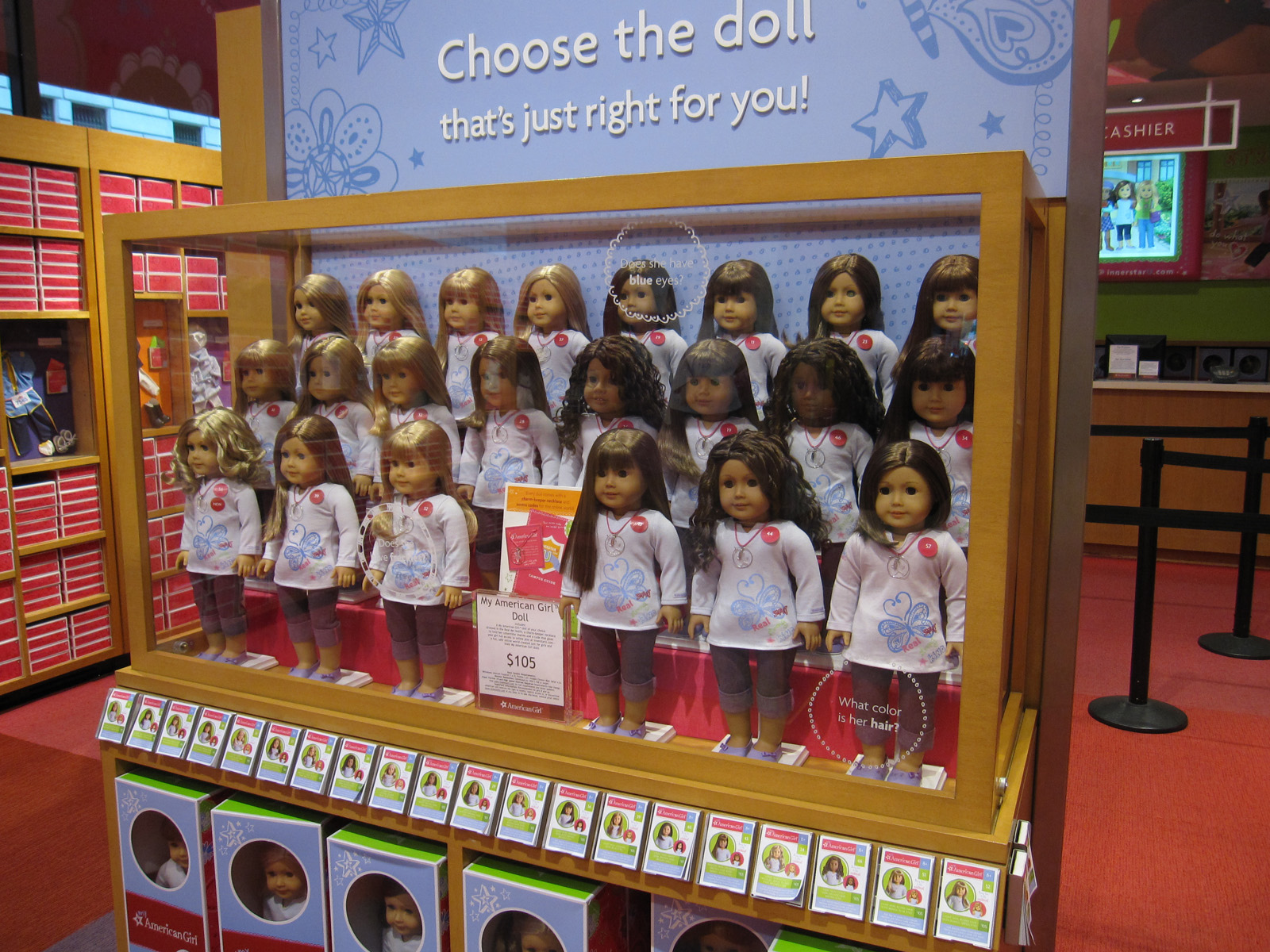 Image by InSapphoWeTrust / CC BY-SA 2.0
Now more than ever, in a time when women's autonomy is being taken away and misogyny is rampant in our political leaders, it is incredibly important for young girls from diverse backgrounds to voice their opinions and express themselves, whether it be through speeches, like those given at the Women's March, or through creative means like art. This month, the American Girl company has stepped up to the plate to inspire girls to do exactly that by promoting diversity and social justice with their two new dolls: Melody Ellison, a Civil Rights activist, and Gabriela McBride, a black artist.
Melody and Gabriela are the most recent additions to American Girl's BeForever and Girl of the Year lines, respectively. BeForever is a collection of historical dolls from different eras of America's past, while Girl of the Year is a line of dolls from modern times. Both lines aim to teach girls about the social climate of America, whether past or present, and instill a sense of pride and self-worth. For example, many of the dolls are given narratives that explain the struggles of young girls in different time periods, ranging from the American Civil War to today, and the problems these girls face within their respective communities. The company's goal is to encourage creativity "through inspiring dolls, books, and crafts that spark a girl's imagination and creativity."
Melody, who was introduced in honor of Black History Month, lived during the Civil Rights Movement and uses her singing talents to fight for fairness and equality. She also comes equipped with a handy reader's guide for parents and teachers, urging adults to talk with their children about the negative effects of racism.
Studies done by Harvard have shown that children as young as age three are exposed to racial biases, so starting to teach kids about the negative impacts of racism while they're young is a good way to combat prejudice. Having a diverse selection of dolls of color with unique stories teaches children about the complex, rich lives of people of color, rather than the stereotypical, racist narratives often touted by corrupt politicians. It allows children of color to identify with characters who reflect who they are, and familiarizes white children with cultures and backgrounds they are unaware of.
The company's Girl of the Year, Gabriela McBride, is a young black artist and poet who strives to overcome her stuttering and promote changes in her world. She uses her art to become a leader and inspire hope in her classmates, attempting to rally them to save her community's beloved art center. Through Gabriela's story, the company seeks to encourage young girls to have the courage to speak about issues they are passionate about.
Gabriela will be the face of American Girl and Scholastic's new curriculum program, Express Yourself. The program is meant to inspire creativity in young girls by teaching them poetry. Gabriela's first book for the series aims to show children how art and poetry are used to bring about change.
According to The Atlantic Philanthropies, art is an effective medium to combat ignorance and intolerance. Art promotes empathy and understanding by allowing people who are affected by injustice to express their frustrations, troubles, and desires. Different art forms can be used to elevate voices of marginalized communities and raise awareness of the injustices these people face in their everyday lives. Encouraging creativity in children leads to higher problem-solving and critical thinking abilities, two things that are necessary to make great leaders. Women make up less than 24% of leadership positions globally, and what American Girl is doing promises to change that.
American Girl's efforts to promote creativity through inclusivity also extend to their other product lines. Girls have the opportunity to customize their own dolls to look like them with the Truly Me line, which allows them to choose eye color, hair color and style, and skin tone. They also have a line of dolls with disabilities, which includes hearing aids, wheelchairs, and other tools that help normalize disability rather than shaming them. Young girls can create dolls that look like them, with all their differences, reflecting the diversity of American society.
The American Girl company's strides in diversity, inclusiveness, and education aim to inspire young girls, especially artists, to take control of their lives and stand up for causes they believe in through artistic self-expression. These changes that American Girl have incorporated are positive and progressive, and it is important that they continue their work in order to fulfill their mission to educate, entertain, and empower young girls.