Normalizing the Queer Black Boy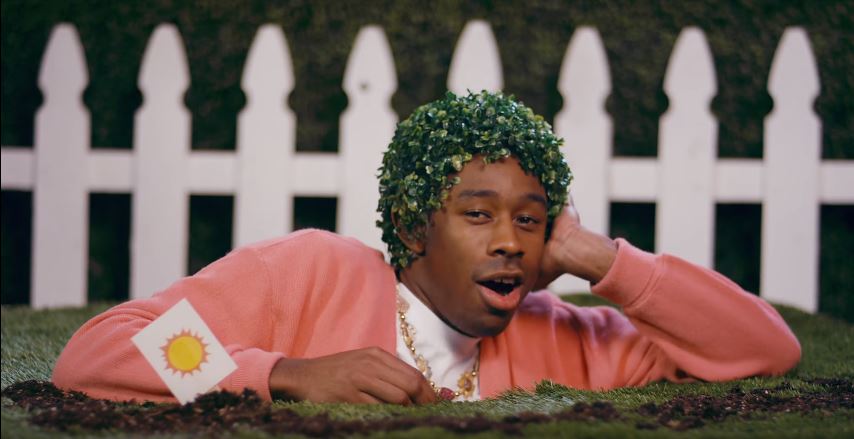 Image via YouTube. / CC BY-NC 2.0
If there is a platform best to denounce heteronormativity, it's music. With the accessibility of streaming websites, the poetic license of lyrics and catchiness of tunes can easily permeate social circles. The recent explosion of queer female artists have only supported this claim. Janelle Monáe, who released visuals for her song "PYNK"featuring pants resembling a vagina and lyrics suggestive of sexual encounters with women, and Hayley Kiyoko, labeled "Lesbian Jesus" by her fans for releasing a pop album about women who love women, are only two examples of this. And though lesbian, bisexual, and queer women are growing in popularity, music has always been a medium intertwined with queerness for any gender.
Male artists, for one, end up having their queerness intertwined with their masculinity. Artists like Troye Sivan employ traditionally feminine aesthetics in their videos to draw attention away from their masculinity. And Perfume Genius, whose music is riddled with empowerment for the LGBTQ+ community, finds solace in using elaborate makeup and terms like "queen" to describe himself. But while male artists find ways to interpret their masculinity, add being Black to that list and this intersection brings together a unique set of elements.
Tyler, the Creator has been around for the better part of a decade now, but only last year did he trade his signature unapologetically abrasive rap songs for the smooth self-reflection on his album "Flower Boy." Another former Odd Future member, Frank Ocean, rewarded his fans by following the release of his long awaited sophomore album, "Blonde" with additional singles such as "Chanel," an anthem coded with bisexuality. In the same year, Brockhampton, a group with a dozen plus members regarded as "the internet's first boy band", released three of their "Saturation" albums within six months of each other. Their music is known for its LGBTQ+ content, from lyrics fantasizing about Shawn Mendes to a song candidly titled "Queer."
Though the comfort of these artists with their own sexuality and masculinity is embedded into each song, album, and even performance, it wasn't always this way. Unfortunately, the relationship between Black masculinity and queerness has been complex and recursively destructive, and still remains so to this day.
Black men are subject to harsher realities of social scrutiny that cannot be compared to that of their white counterparts or Black women, who have inherently different experiences due to their identities. Factor in homosexuality and things get heavier. In a study by the National Institutes of Health, researchers explored the idea of "gender role strain", the psychological impact of homophobia and anti-femininity projected on Black men from the Black community. By being complicit to cultural expectations, Black men gain confidence in their manhood, but increase their risk of damaging their mental health and affecting their sexual health. Thus, perpetuating the cycle of damage that has been created through this negative relationship between masculinity and queerness.
Homophobia within the Black community tends to take shape in a contradictory form which, upon further inspection, appears to be ingrained in other cultural experiences. Surveys show the Black community supports non-discrimination laws, but this support stutters when marriage equality is brought into question. Reasoning behind that opinion can be tied to the age-old Bible versus homosexuality binary and their blend when it comes to legal marriage. For many Black men, their homophobia is a direct response to questioned masculinity, as generational attacks against their identity has caused them to grow defensive. In fact, homophobia has evolved into a toxic, self-preservation mechanism for heterosexual Black men; in protecting themselves from being further stigmatized by society, they exacerbate a hostile environment for gay Black men.
What can tear out the roots of this harmful behavior and start anew? To answer that, we have to circle back to the hallmark artists of alternative hip-hop that were mentioned before.
Media consumption is, inarguably, how many people form opinions. In order to unravel the centuries of damage created by anti-Blackness and homophobia, there has to be an active effort to do so. The pathos of music tends to filter through audiences and has become one of the most persuasive art forms to exist. With the movement of LGBTQ+ artists into the spotlight, their self-proclaimed identities are a radical way to help swing the pendulum in a different direction.
To target Black men, there needs to be more Black men creating content in the music industry. Tyler, the Creator, Frank Ocean, and frontman of Brockhampton, Kevin Abstract, are all unashamedly queer. They, by far, are not the only queer Black men contributing to the evolving landscape, but they are part of the help to ensure that there is one. Their music and artistry help loosen the filaments holding together Black masculinity and homophobia, which gives hope that one day those elements will no longer be inextricably linked.