Not Another Queer Movie: The New Normal of Queer Trauma in Films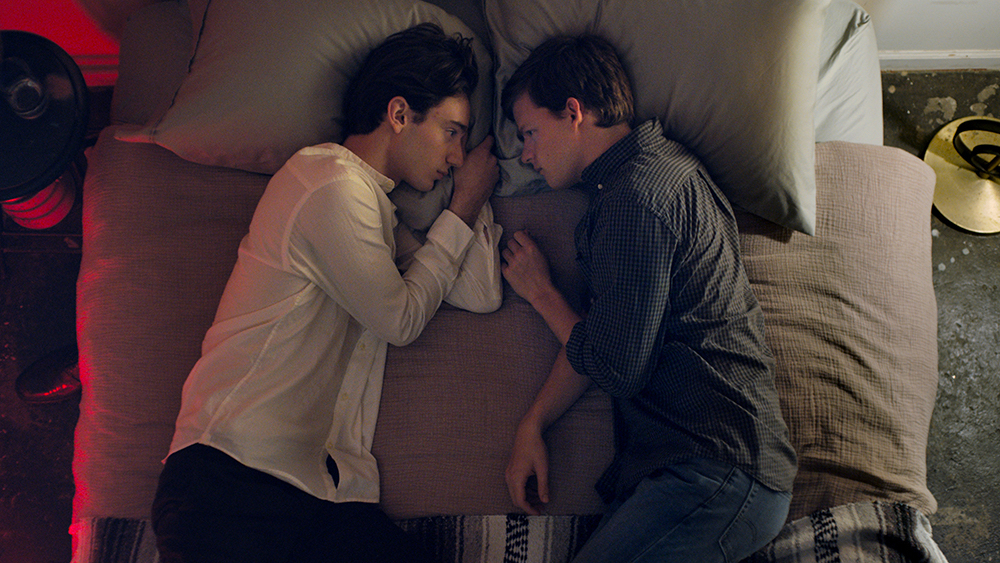 Earlier this month, I saw the film "Boy Erased" (2018) directed by Joel Edgerton in a theater filled with crying young adults. Based on the memoir of Garrard Conley, the film follows a boy named Jared who realizes that he is gay. Because of his sexuality, his devoutly religious parents send him to a gay conversion therapy program.
Because the film depicted queer identities, I understood why audiences were crying, as it is not difficult to empathize with queer pain if the viewer is queer themself. However, this form of representation can be inherently problematic, as we rarely see queer narratives in mainstream cinema that are not centered around trauma. Even in celebrated queer movies, such as "Brokeback Mountain" (2006), the queer characters suffer and are murdered due to homophobia. This is especially true in "Boy Erased" as there is a scene showing a vivid account of sexual assault. This scene was filmed completely in a wide shot and lasts for a couple minutes without warning as if, rather than sympathetically explaining the horrors Jared endures, the film relishes them.

This is why it is a problem when the director of a queer film is a straight person like Edgerton of "Boy Erased". According to the Human Rights Campaign, queer people suffer from sexual violence at higher rates than their cisgender or heterosexual counterparts. It is true that the LGBTQ+ community continues to suffer from sexual assault, however, they are also the main audience for LGBTQ+  films like "Boy Erased." In an interview with Whimn, Edgerton stated that regardless of how uncomfortable rape scenes are he, "believes it's important for audiences to see." Although he thinks he is helping, he, like other straight directors, does not understand that depicting a sexual assault can trigger a queer audience, especially when they are explicitly shown for long takes.

Queer stories could be better portrayed if queer people actually controlled the narrative. Granted, it is difficult to make a film correctly when the main subject is gay conversion therapy. However, I saw this done correctly, around the same time as "Boy Erased", with "The Miseducation of Cameron Post" (2018). This film is similar to "Boy Erased," as it follows a teenage girl who is forced into a gay conversion therapy center by her conservative guardians. Although there is a suicide attempt shown in the film, portraying an ongoing problem in the queer community, this is done correctly by never showing the act onscreen. The director, Desiree Akhavan, is a bisexual woman who understands that showing trauma could trigger her audience's past experiences or present anxieties. In an interview with The Guardian, Akhavan shared her frustration with the film industry by stating, "the fact that the only mainstream queer female stories we've heard have been directed by men – that disgusts me."

Akhavan also injects her story with humor, something that is missing in "Boy Erased." Although "Boy Erased" is mainly a drama, there is still a space within drama for moments of humor that the film lacks. Conversely, Akhavan understands that comedy is needed to heal in the community, and that there is still a lack of humor in queer films. The film industry continues to see queer people as victims and their experiences as traumatic. The combination of queer people and comedy must seem foreign to straight people who think queer people only suffer in life. However, the only blend of the two audiences sometimes see in film is the "gay best friend" trope, but they are never the main character of the story.
Even though it's true that queer people have struggles that straight people can never understand, they can still be funny. They are not simply another story for the pleasure and sympathy of straight eyes for hour and a half.
Image courtesy of YouTube./ CC BY-NC 2.0.