Phi Sigma Rho Sorority Brings Both Sorority Life and Academic Support to UCLA Women in STEM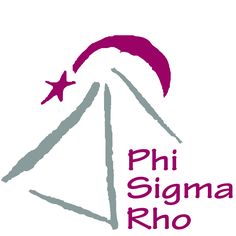 Image courtesy of phirhobruins
Phi Sigma Rho is an Associated Panhellenic sorority that brings Greek sorority life to UCLA women majoring in engineering, physical sciences and life sciences. Although the sorority is smaller than those in the houses on Hilgard, this group of women shares an equally strong sisterhood. This sisterhood was brought to UCLA's campus in March 2003 by Christina Yang with an important goal in mind: to give STEM women at UCLA the opportunity to be in a sisterhood that combines their passion for science with Greek life.
In a school where women are vastly underrepresented in STEM, particularly in the UCLA School of Engineering, having a support system of other like minded women is crucial. In the 2016-2017 school year, only 23.7 percent of UCLA engineering students were women.
This disparity between men and women at UCLA is a reflection of a national problem in academics. In 2015, nationwide, women made up just 35.1 percent of college students who earned a bachelor's degree in STEM. The most underrepresented STEM degrees for women in 2015 were Engineering and Engineering Technologies (18.7 percent) and Computer Information Sciences and Support Services (18.0 percent). It is equally important to acknowledge out of the 35.1 percent of women who earned a STEM bachelor's degree in 2015, only 11.3 percent of those degrees were earned by women of color. Black women made up 2.9 percent, Latina women 3.6 percent and Asian women 4.8 percent.
These gaps in the percentages of degrees earned by men and women, as well as white women and women of color, reflects a need for more diverse support for scientifically inclined women nationwide.
This is where Phi Sigma Rho seeks to fit in.
Phi Sigma Rho is a place where women of various backgrounds can come together for fun, sisterhood, and academic support. The sorority provides academic support through mentor groups, group study sessions, and other science related activities. Members of the sorority further bond over fun social activities like formals and date parties, group trips to places like Six Flags, Disneyland, and the California Science Center, as well as philanthropic activities like Relay For Life, Light the Night, and Phi Rho Your Boat, which raise money for the Leukemia and Lymphoma Society.
Megan Yabumoto, the Vice President of Philanthropy of Phi Sigma Rho, says that the sorority creates a community of like-minded people, and "provides a social outlet for a strong community of women."
Vice President of Expansion, Ivy Kwok, is similarly grateful for her experience in Phi Sigma Rho and the invaluable friendships it has given her: "Because of the demanding nature of the STEM fields, it is often difficult to find a balance between academic rigor and other facets of a college experience, but our sisters are always there to support one another through classes, research, campus events, spontaneous adventures, and everything else in between."
The support this sorority provides pays off, with many Phi Rho alums excelling in careers in engineering, medicine, chemical sciences,and many more. In the last school year, Phi Sigma Rho seniors were accepted into PhD programs at various institutions, including Stanford, UCLA, and University of Arizona.
The women in this sorority are also involved in a variety of activities on campus, including research labs, marching band, Best Buds Club, GlobeMed, The USAC Financial Supports Commission, The Mental Health Initiative, UCLA Student Orientation, UniCamp, and many more organizations.
Phi Sigma Rho is group of women with a variety of interests and personalities, and is always looking to welcome more women. Starting Friday, Jan. 12th, Phi Sigma Rho will begin its winter recruitment process.
"Our community provides a cornerstone for growth in all aspects," Ivy Kwok continues. "Our sisters are among the brightest scientists, the most talented performers, the most passionate leaders, and the most selfless individuals."
If you're interested in learning more about Phi Sigma Rho, you can go onto their website.