Proposed Ballot Measure Highlights Anti-Immigrant Sentiment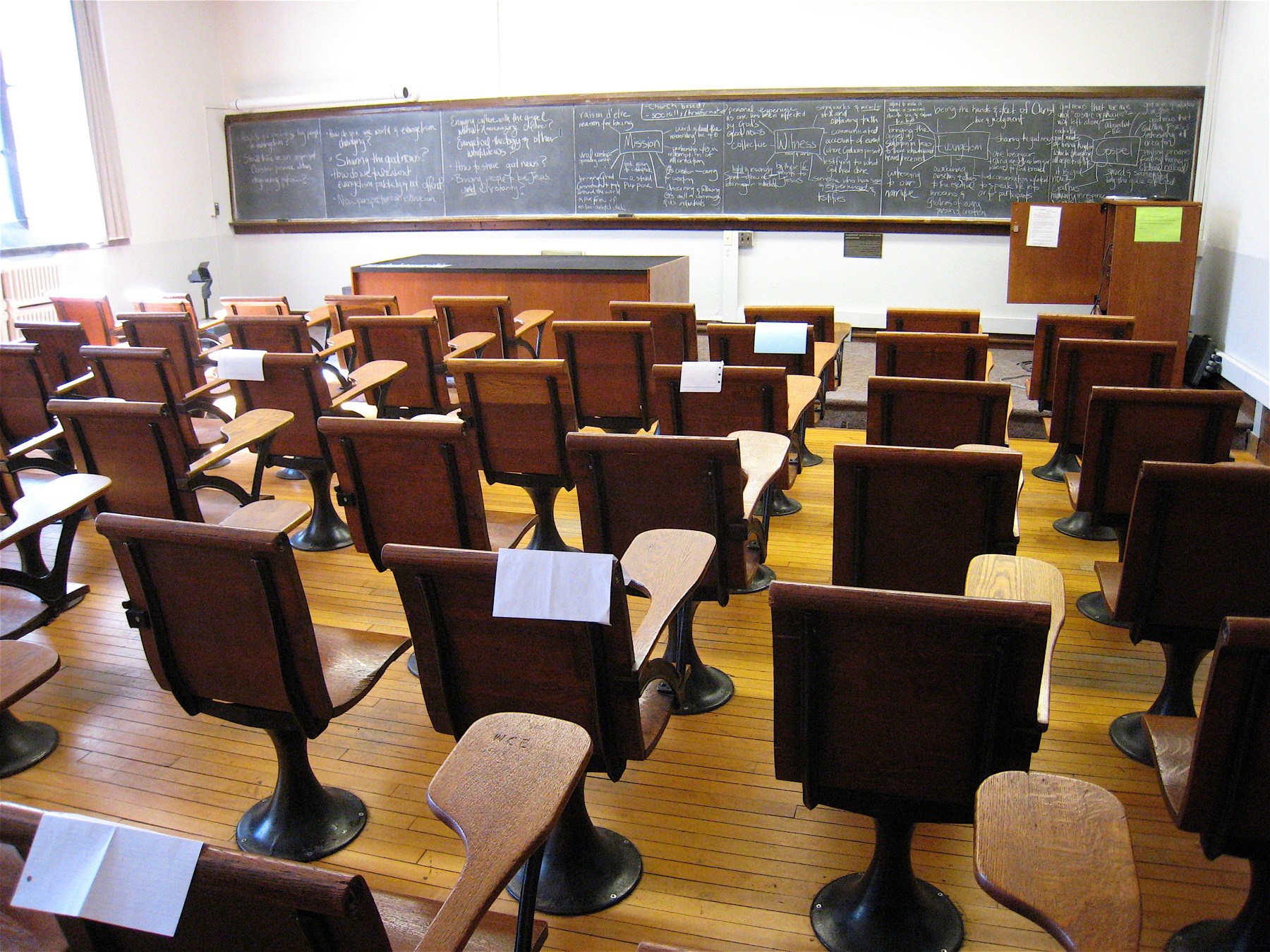 Image by Alan Levine via Flickr / Public Domain
As anti-immigration rhetoric continues to spew from the White House and seep across the nation, education for undocumented students is at risk. Historically, contestation over the education rights of undocumented peoples has occupied political space and been a subject of discussion. In our current climate, the conversation over whether to provide undocumented children access to tuition free public education has been resurrected, causing alarm for many undocumented parents and children.
In early April of this year, a man from Yucaipa, California proposed a ballot measure to deny undocumented children access to public education. The measure goes a step further and requires children of undocumented parents, regardless of the citizenship status of the student, to pay tuition at public schools. While the proposed measure has yet to be confirmed on the city ballot, it illustrates the extent of anti-immigrant ideologies and how they affect local level policies.
Proposing undocumented children pay for tuition is not a novel pitch; in 1982, a similar idea was struck down by the Supreme Court in the Plyler v. Doe case. This case set a precedent for education access, ruling all children living in the United States have a right to public education, regardless of their immigration status. Yet in 1994, California residents passed Proposition 187 which denied undocumented children access to education and required educators to report any undocumented students to law enforcement. Although the state court ruled this proposition as going against Plyler v. Doe, causing its eventual repeal, support for the proposition did not disappear, as proved by the recent proposed bill measure.
Given Trump's immigration executive order and his campaign promises, Betsy DeVos has been questioned over the rights of undocumented students. When asked about access to in-state tuition for undocumented university students, DeVos stated these, "students should not be concerned," and should "continue to focus on their studies."
DeVos's statement, although comforting, should be questioned. Due to her relationship with the Trump administration and growing anti-immigration rhetoric, we cannot take DeVos' statement at face value. Rather, DeVos' actions on this issue should be surveilled, especially as discrimination towards undocumented people remains high.
On a local level, many cities may be influenced by Yucaipa and propose their own ballot measures that restrict tuition free education at public institutions. According to supporters of the measure, Yucaipa's conservative voting history and support for Trump may lead them to victory, potentially causing an increase in similar ballot measures nationwide. As seen in 1994, even a liberal state such as California can vote against immigrant rights; the recent proposal reminds us of the importance of opposing anti-immigrant policies on both the local and federal level.