Quarantined but Dancing: All My Favorite Songs While the World Is Closed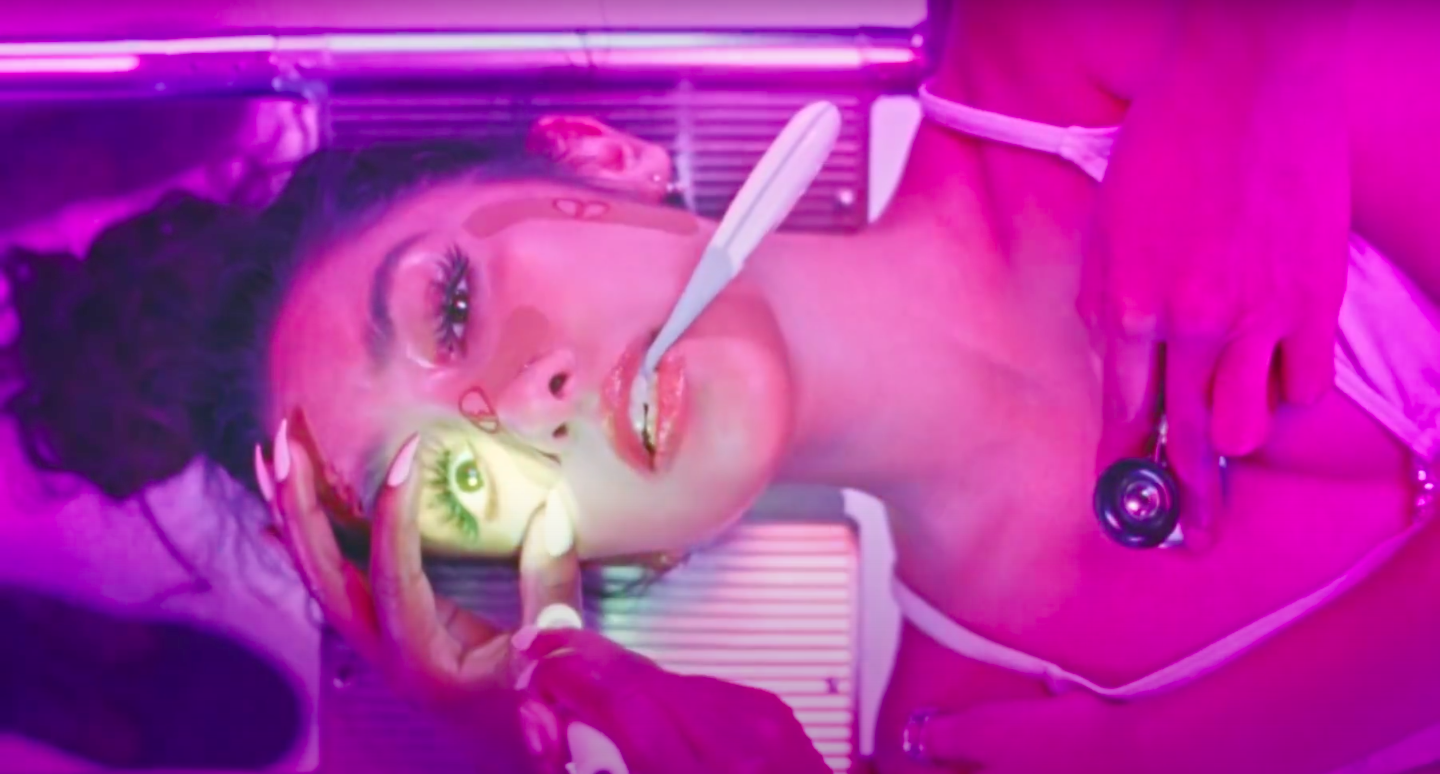 Image Source: YouTube
Above all, music has been gettin' me through it right now.

The music resonating with me over quarantine has been full of rage; full of gusto; full of power; full of health; full of dancing until you drop; full of groove; full of necessity. In all the grief we have not been allocated during quarantine and in the capitalistic demand to use this time to do more, to be more, I have been listening to music. I have been listening to music to calm dread, calm anxiety, and make me feel like I can move again. It is taking me day after day after day to remind myself that I am not going to disappear off the face of the planet because I don't have access to intimacy, to dance floors, to "the grind", to the security of health. And it is music that is healing me.

I've compiled some of my favorite songs from the realms of Fiona Apple and Kate Bush; to the depths of the A Tribe Called Quest and Digable Planets; to the grooves of Erika De Casier and Steve Lacy; straight back to The Talking Heads and Sleater-Kinney; and onwards to Aaliyah and The Spice Girls.

These are not songs to mourn these times but to get both groovy and cozy. During quarantine, sometimes we need to dance and sometimes we just need to listen. I want to give you all of that in a playlist. I want to share with you my guide to survival through music.

Not all of my favorite songs for quarantine appear in this write-up but they do appear on the playlist which you can check out here.
---
"Fetch The Bolt Cutters" (album) — Fiona Apple
A mighty force of transformative female rage, longing, and refusal of commercial bullshit, Fiona Apple is the blunt power of telling things as it is in the most beautiful, soul-crushing rhythms and moans. With her newest album released on April 17th, Apple conveys the loneliness and power of abuse, growth, and a refusal to forget ("Kick me under the table all you want / I won't shut up"). So much of this album can be traced to Apple's emotionally resonant experiences of wanting to shed a body, be in control of desire, and to brutalize who has brutalized her ("And while I'm in this body / I want someone to want / And I want what I want"). But this album is even more than that! It is to convey every emotion all swirling together without apology or attempt to make sense of it. It is filled with tension and longing, moments of storm, calm, and survival. All of this can be heard in her croaks, in her echos, in her coo, in the bang of her piano's keys. Apple is notoriously unapologetic to the demands of the mainstream music industry and its patriarchal point-of-view. Heard in this album, is nothing but the most personal, the dark spaces, and the light.

From "Fetch the Bolt Cutters", this playlist includes "I Want You To Love Me", "Under The Table", and "Fetch The Bolt Cutters". This playlist also includes Apple's "Jonathan" from her 2012 album, "The Idler Wheel…".
"Moonstone" and "Shanti" (EPs) and "Headaches" — Raveena
A total goddess of smooth groove, Raveena's music is like waking up in the morning and being kissed by the sun. A soothing voice that is tinged with a soft smile and navigating first loves, all of her music has a little bump and sway — something to boogie to with your friends or to slow dance to. If you're missing intimacy right now, Raveena is here to bring it back to you. She captures the holy light and nervous energy of what it is to begin to fall in love. ("Lipstick on my neck / I won't forget / I won't forget you")
From the EPs, this playlist includes "Heartbeat" and "If Only".
"Essentials" (album) — Erika De Casier

This otherworldly, lo-fi wave of electronic R&B for moments of power, self-love, nerves, and sex is the perfect rhythm for the in-between of quarantine. Her songs feel witchy — wholly unique and enchanting, as if she's casting a spell for a need to touch a lover. ("You don't know where you stand / There's always something new to you / Take one day at a time and soon you'll know / Can't make you understand but I can see you like it too" Her album, "Essentials", brings the feeling of future from its electronica edge but also nostalgic from her soothing small voice. Somehow, without writing an album meant for quarantine she has crafted both the feeling of longing and hope for what's to come. Her songs are like sexual tension — building up to some disastrous and magical future.

From "Essentials", this playlist includes "Little Bit" and "Do My Thing".
"Get It Together" — Beastie Boys & A Tribe Called Quest

This important collab between two of the biggest hip-hop groups at the time of its release (1994) is the perfect beat for a slow, sultry summer. Listening to this song, I feel like I should be six years old again with a juicebox in my father's garage. It is familiar, simple, and hopeful. It lends itself to me for the ability to bob my head and forget my reality for a moment. It is fully a song to relax. ("Well I'm a funky soul and I'm a Scorpio / And when I got my flow I'm Dr. On-the-Go")
"Escapism (Gettin' Free)" — Digable Planets

This song is like meditation. Jazz-infused poetic rap group Digable Planets has always been a healing musical space. Their music invites their listeners to shed themselves, be retrospective, and be informed through the smoothest and coolest melodies. Digable Planets' music has always been political (another great song to bump: "Femme Fatale")but has demanded no bullshit by looking past combat and towards a little boogie. ("Funk is you / Funk is me / Funk is us / Funk is free")
"Say Ahhh . . ." — Deee-Lite
We're missing all realms of intimacy during this quarantine. And Dee-Lite isn't subtle about intimacy on this track. Instead, the 90s house/dance jazzy group imagine an empowering world of sex that is full of love and friendship. It is groovy to the max, with hip bumpin' energy. Deee-Lite reminds us that we can both be independent and in need of some loving. ("The music connects us / The rubber protects us / And what the neighbors think, just doesn't affect us / Check my spot, and dig my swirl, I'm a liberated girl")
"Voodoo" — Shay Lia ft. Buddy
This is my ultimate get up and dance song. Ooooo I just want to stop writing on my computer and dance to it right now. I had the absolute pleasure of seeing Shay Lia open up for Omar Apollo on their European tour and that girl stole the whole show. Voodoo is all groove and a breath of fresh air. Even with her subtle "mmmms", she brings some sort of sweet yumminess to the beat. This song feels like summertime. It feels like dancing again in a sweaty crowd. There is nothing else as dreamy as Shay Lia's smooth voice bouncing off the flute of this song. Music aside, these lyrics demand a change in our romantic demeanor. Shay Lia literally commands herself to ask for what she wants ("Hmmm, got some treasure / Need somewhere to belong to make me respond / Shay look, it's all around you / Don't be scared girl, it's up to you". It is my hope in quarantine!
"Say You'll Be There" — Spice Girls
Welcome to my 8th grade fantasy! My ultimate music video! My dreamy sci-fi cowgirl hopes for the future! This song brings a wave of nostalgia to my time in quarantine and also an energy of sexy youthful power. "Say You'll Be There" is dominating. It is a great vessel for dancing, kicking, punching, shaking — making your body become a complete matrix of power. With its 60s-inspired sci-fi groove and its real-ass 90s bass, this major hit by the Spice Girls is the power of confidence and control. ("All that I want from you / Is the promise you / Will be there / Yeah, I want you!"
"Clouds and Rocket" — (Sandy) Alex G
I find these songs to be interludes to the playlist. Alex G's folksy bedroom pop often features instrumental tracks that feel like chipped paint, overgrown grass, and another far away world. I always return to Alex G when I'm in need of a clear headspace. His instrumental tracks range from smooth electronic piano tunes to plucked strings recorded in a backyard surrounded by friends. His music feels like movies and Elliott Smith and the world getting calmer all at once
"Atlanta Millionaires Club" (album) — Faye Webster
The romantic sax-heavy surfer-rock infused folk of Faye Webster is one of the most clarifying new musicians of our time. Her songs roll off her tongue so that it feels like she's whispering in our ear, she's scoring our rides on a train, she's playing live while we're slow dancing. Her album, Atlanta Millionaires Club, is best defined as dreamy. Full of longing, Webster reminds me in this time that my wants are just as important as my needs. Her voice like honey is amplified by the bleeding dreaminess of her saxophone. With little hints of flutes and violins, I feel like I'm living in a fantasy while listening to her intimate sultry groove. It is hard to determine whether her voice or songwriting is the powerhouse of her performance. Her lyrics are so tender and vulnerable they feel as real as my own emotions. ("The day I met you I started dreaming / Now I write them down if I remember in the morning time")
From "Atlanta Millionaires Club", this playlist includes "Kingston", "Come to Atlanta", and "Jonny". This playlist also includes Webster's single, "In A Good Way".
Touch My Body — Mariah Carey

This song speaks for itself <3
Hounds of Love — Kate Bush
Witchy wonder woman Kate Bush takes no prisoners with her legendary experimental dystopian art-pop anthems. The drums of "Hounds of Love" feels like breaking open your own skin and dancing in a field. Her dog-inspired harmonies and intense strings are a cry for help, attention, and power all in one. It is messy and lovely and bursting with passion — everything I've been feeling during quarantine. This song opens all our wants and fears in one powerful ballad. ("Oh here I go / Don't let me go / Hold me down / It's coming for me through the trees")
Deceptacon — Le Tigre

Transformative female anger yet again!! This is a song to scream-sing as you jump up and down on your bed until all the covers are on the floor. I've always found this song to be a supreme stress reliever and the perfect remedy to scream out all the patriarchal capitalist demons that have entered your space and feel the power of a thousand womxn and queer folks moshing with you. Screaming is healthy now and always! I guarantee you screaming will feel better with this song as your backtrack. ("Who took the Bomp from the Bompalompalomp?! / Who took the Ram from the Ramalamading-dong?!")
Photo ID — Remi Wolf

This funky Talking Heads-inspired electronic whirlwind feels like dancing in a video game. It is true escapism and something to rock to. It could be extreme dancing or easy dancing — it is the perfect flavor to get your body moving. ("Ooh baby turn off the light / You're gonna make my body fry / Ooh baby don't you cry / Shit gets weird when you talk about it")
Day By Day — Burns Twins ft. Sam Hudgens + Omar Apollo

This song is a silky smooth remedy for moving on. Although this song is presumably about a relationship, its lyrics bring a cozy mantra that day by day we get better and we get closer to our silver lining. This song feels like something holy littered with its majestic trumpets and a pseudo-mambo drum beat. It is simultaneously a song where you can dance and sway and a song meant solely for listening. Not to mention, the harmonies are something uplifting and healing. ("Day by day / Feel it start to fade / Left to wait / And I look the other way")
Jaime (album) — Brittany Howard
The rockstardom of Brittany Howard is to be historic. Her music is a portrait of passion. The frontrunner of Alabama Shakes brings all sorts of musicians to mind (Prince, Patti Smith, James Blake, David Bowie, Nina Simone, Kendrick Lamar). Her psychedelic, electric, soulful, and folk rock build to the future. In her debut album, Jaime, Howard's future is one of transformative anger, labor, and love into hope. From her hit "13th Century Metal", a manifesto to self love ("I promise to think before I speak / To be wary of who I give my energy to / Because it is needed for a greater cause"), to her sacred track "Tomorrow", which promises a freedom to ourselves ("I'm not lovin' / I'm returnin' to / To whatever I wanna do / And makin' plans / Tomorrow, I'll be better"), Howard promises us our own saviorhood. With all the power that is Brittany Howard, you can feel it building off the walls of this album — aiding us with therapeutic tides to get ourselves through the day.

From "Jaime", this playlist includes "13th Century Metal", "Stay High", and "Tomorrow".
---
Also on this playlist:
Woo! — Remi Wolf
Гонщики — Obe Dve
Limitless — Sudan Archives
Nobody — Mitski
Never Said — Liz Phair
Genius of Love — Tom Tom Club
Heartbreaker — Mariah Carey ft. Jay-Z
You're Not The Only One I Know — The Sundays
Lil Big Heads — J*Davey
Fade Into You — Mazzy Star
Hit— The Sugarcubes
Can't Take My Eyes Off of You — Ms. Lauryn Hill
Back & Forth —Aaliyah
Why Should I Love You? — Kate Bush
Kickback— Omar Apollo
Hate CD —Steve Lacy
Losing You — Solange
Business Woman — Nathy Peluso
Atoll — Nai Palm
Haenim — Kim Jung Mi
Say Yes — Elliott Smith
Taking People — Cat Power
This Must Be the Place — The Talking Heads
Deus — The Sugarcubes
#1 Must Have— Sleater-Kinney
2AM — Gavin Turek
Cool — zack villere
Some — Steve Lacy
Song 32 — noname
Holy — Jamila Woods