Queer Community Health Presents First Annual Gender Affirmation Fair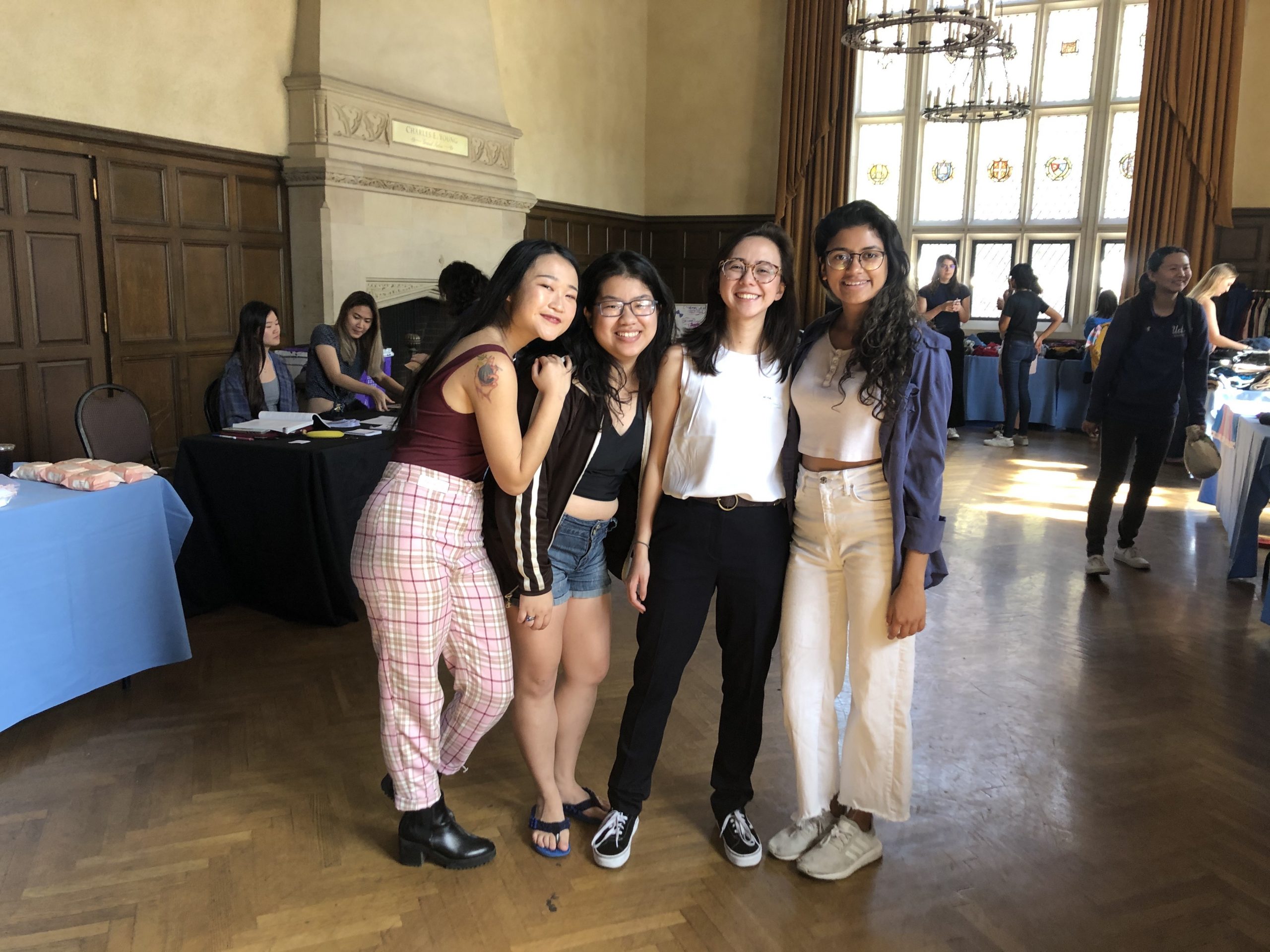 On Thursday, Feb. 20, Queer Community Health at UCLA held a Gender Affirmation Fair during which the organization provided gender affirming resources — or resources that validate an individual's gender identity — to the public. The event aimed to provide trans and gender nonconforming folks with resources such as donated clothes, a hairstylist, and a make-up artist who were present and helping individuals experiment with and affirm their own self-expression. Through both exploring art and receiving educational materials, individuals were able to learn about different gender support topics.
Queer Community Health at UCLA is an organization aimed at coming together with the medical community to create a safe and healthy environment for queer identifying folk. Their mission statement includes "increasing healthcare accessibility through education workshops, basic services and resources," much like those provided through their event. Through their website and instagram, they provide the community with medical, legal and other resources meant to help individuals with their transitions and to answer general questions.  
At the event, some topics that were covered included fitness and diet routines that can help an individual achieve their desired body shape through safe and healthy practices. Coordinators of the event also provided pamphlets illustrating proper technique and form for different body types as well as sustainable diet and nutrition facts. Informational boards on steps on how to legally change an individual's birth name were available, as well as a link that provided all of the information available at the event. In another presentation, QCH staff demonstrated safe tucking and binding practices through step-by-step visuals. For those interested, there were also DIY gaff and packing materials and affordable binder resources. 
The event coordinators also partnered with supporting organizations to promote individual health. For example, organizations such as UCLA's Sexperts, who are under the Student Wellness Commission, presented information on healthy and safe practices, and demonstrated how to safely use sex toys and different types of contraceptives. UCLA Sexperts are available for in person questions on the third floor of Kerckhoff Hall and through instagram where their resources on sexual health education are available.  BruiNecessities, another organization under SWC, is dedicated to supporting UCLA "by raising awareness to the lack of basic resources on campus." At the event, they provided information on the degendering of menstruation and menstruation products and debunked myths on periods. There was also a link provided for a map of all the gender neutral restrooms available at UCLA.
Queer Community Health provides a number of resources to the community at UCLA. Organizations like Queer Community Health, UCLA Sexperts, and BruiNecessities have proven to be important resources on campus for individuals looking to expand their own personal knowledge on health and health support. All of their upcoming events are listed on their website along with a number of resources available to the public.