Sexual Violence in LGBT+ Communities: Narratives through Spoken Word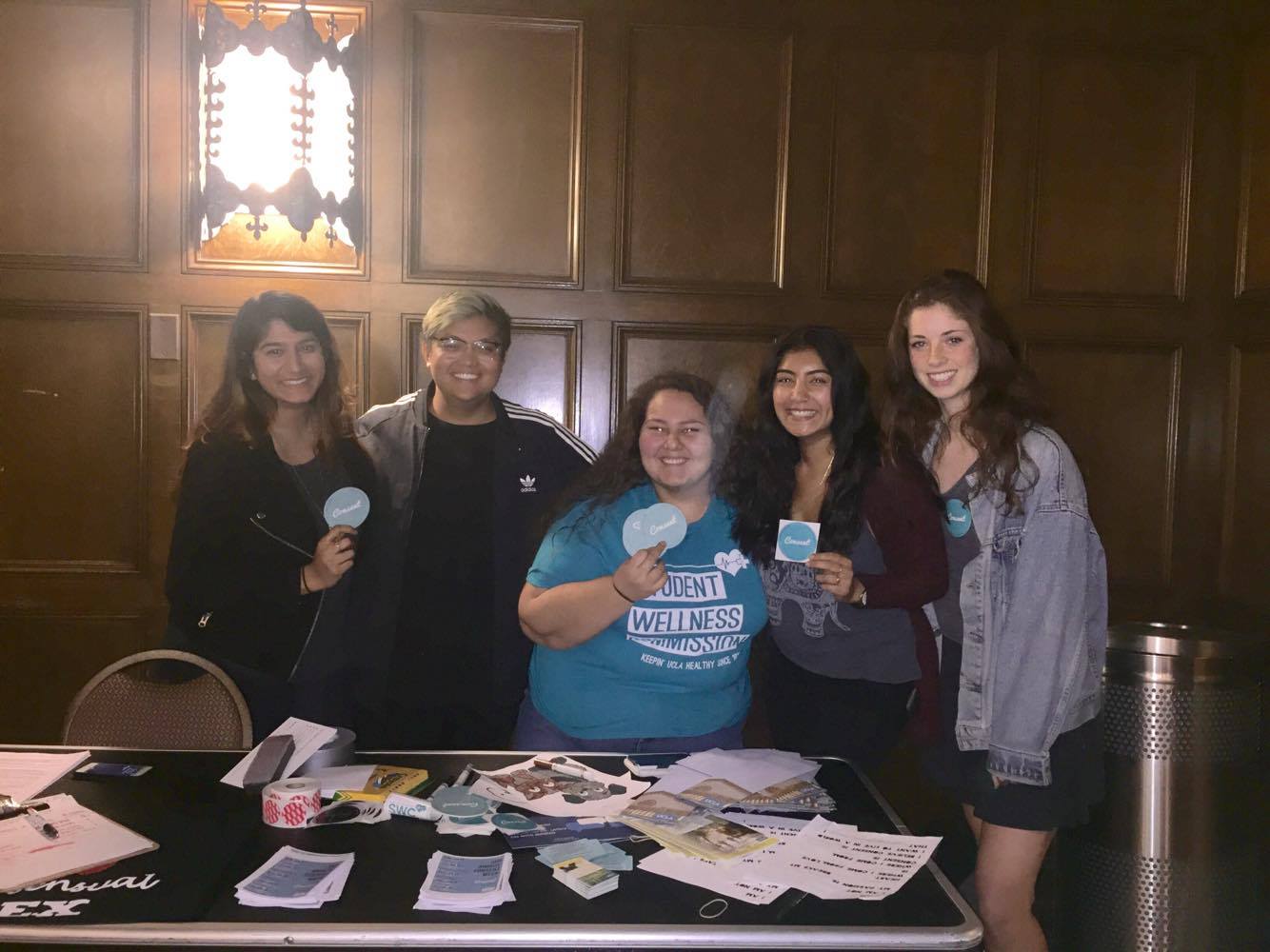 Featured Image: Members of Bruin Consent Coalition, by Mrinaalika Sivakumar.
Last night, January 13th, UCLA's CAC kicked off the new year with a showcase of spoken word co-programmed by The Word on Wednesday and Bruin Consent Coalition. This week's topic was "Sexual Violence in LGBT+ Communities," but poems of varying central topics were shared as well. The guest speaker was the incredibly passionate and prominent slam poet, Edwin Bodney, who you may have seen on Button Poetry or All Def Poetry. You can find him performing with other acclaimed slam poets at the Poetry Lounge every Tuesday.
Bruin Consent Coalition, previously named 7000 in Solidarity: A Campaign Against Sexual Assault, is meant to be a safe space for those who have experienced sexual violence in any shape or forms. BCC makes it a point to provide resources and treatments for all survivors at any stage of their healing process. The BCC lives as a subset of UCLA's Student Wellness Commission.
The Word on Wednesday is meant to be a creative outlet in which students can share their stories and find their voice in a comfortable space here on campus. They strive to foster an inclusive community of passionate students who want to celebrate themselves and their identities using spoken word.
As always, students from all walks of life shared their stories through powerful slam poetry. Some students who were new to the space didn't feel comfortable sharing through poetry, so they instead explained why they were there and why they were passionate about the topic.
"We live in a cruel world, resistant to change," said freshman Malik Flournoy-Hooker, a new poet who started off the night. He and many others continued to tell their stories as students whose experiences are constantly disregarded because of their queer identities.
It is important and necessary to host events like this on our campus, so students who may have anything to say on the topic have a place to go where they won't feel judged, shunned, or ignored for having survived such a salacious crime.
Throughout the night, the poems were punctuated with a fishbowl question which the audience was allowed to anonymously respond. One such question asked: "What is one thing you would tell an LGBT+ student who has recently experienced sexual assault?"
One of the many powerful responses was: "We are here for you now, always, forever."
FEM Newsmagazine is 100% in support of clear and vocal consent. We applaud the Word on Wednesday and BCC for creating such beautiful and essential spaces on our campus, and we are humbled by the courage and strength of those who attended and spoke at the event last night.
The Word on Wednesday has events every Wednesday at 7PM in the Kerckhoff Grand Salon. Next week, WOW will be collaborating with the Muslim Student Association. If you resonate with the topic, simply love spoken word, or have an interest in performing, attend the next event! You can find more about the program and their events on their Facebook page.