Shamila Batohi: To What Extent Can The Experienced Female Advocate Help South African Women Strengthen Feminism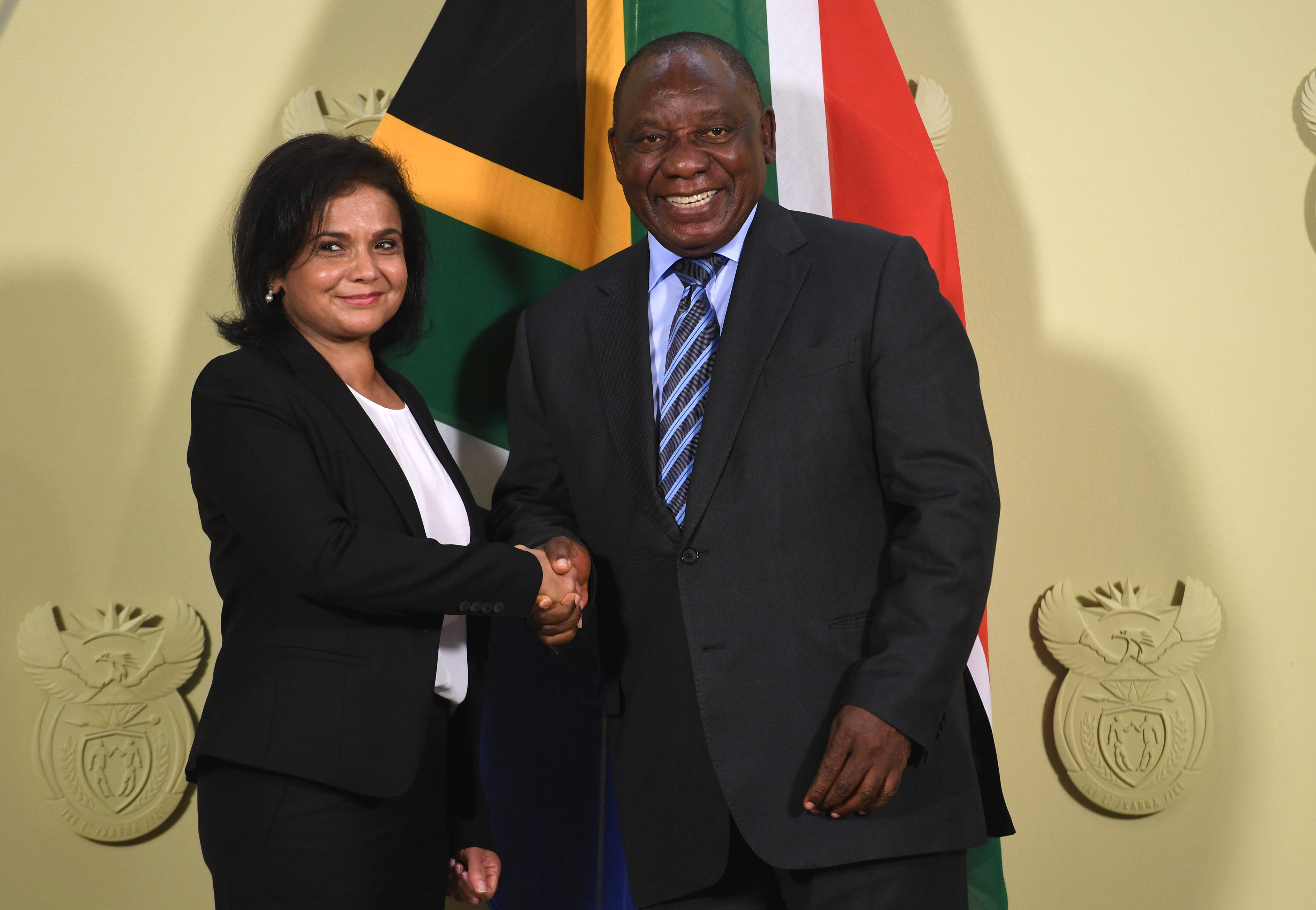 Image Courtesy of Gallo Images/Netwerk24/ Felix Dlangamandla
Shamila Batohi was appointed as the new head of South African National Prosecuting Authority (NPA) on December 4  by President Cyril Ramaphosa. The experienced advocate, who is the first woman to take up the post in her country, started her new role this month. Despite being appointed after a state capture scandal, restoring justice is not Batohi's only role: In a country where women, and women of color in particular, are economically and socially disadvantaged, Batohi, who is of Indian origin, is also to set an example for South African women professionals who aspire for a gender-equal society in which members of all sexes enjoy equal economic, political, and social rights.
South African women were second-class citizens until the recent introduction of Bill of Rights in 1993. White women were deprived of guardianship and women of color were given the status of minors. Today, South African women enjoy a high status on paper. However, because of its colonial past and and deeply-rooted customs, gender-based violence and economic disadvantages still affect women disproportionately. In South Africa, tackling domestic violence and rape culture is crucial to end the vicious cycle of violence, poverty, and economic inequality, especially since the nation has the highest rate of rape in the world.
Despite women being the majority demographic, and despite government efforts, most female survivors are almost completely silent as their family often forces them not to report perpetrators, who are, in most of the cases, family relatives. Other obstacles, such as victim blaming and complex bureaucratic procedures, make it harder to end the rape culture in the country as well. The culture of silence is recently being challenged however, by student activists in colleges all around the country. The protests in Nelson Mandela University (NMU) and Rhodes College made headlines in the second half of 2018 after dozens of female students forced suspension of lectures and protested victim blaming by wearing "immoral clothing" such as shorts and skirts.The responses of colleges to past protests suggest that further measures by the government and non-governmental organizations (NGOs) should be taken in order to end the sexism prevalent in South African colleges. In 2017, Rhodes University responded to protests against sexual abuse by expelling student activists for life, instead of listening to their suggestions against the problem.
Even though women played an important role in South Africa's liberation movement against apartheid in 1989, the liberation did little to end sexism as it was mainly concerned with racial issues, and patriarchy remained entrenched in the South African culture. Today, sexism is prevalent in media, as most NGOs defending women's rights are not defining themselves as feminist organizations in order to avoid backlash. The nation ranks third in women's representation in parliament, with most of the top positions in African National Congress (ANC) being held by men.
Javu Baloyi, The Commision for Gender Equality's (CGE) spokesperson, stressed widespread traditional beliefs that women are homemakers and that "some industries are strictly for males" discourages women professionals. He claims that women professionals in top positions inspire young women and thus challenge the belief that some professions are reserved for men.
A study by Lisa Rosenthal conducted in 2013 highlighted the strong correlation between having a role model and having leadership goals. It was found out that women who have female role models are more likely to be successful and confident.  
Although women hold 42 percent of the seats in parliament, few women hold top positions in South Africa, which is why  Shamila Batohi's appointment to the head of NPA is significant for women of the country. Even though the nation has one of the most democratic constitutions in the world, women are affected by discrimination on a daily basis and attempts to challenge rape culture are silenced by media and the society. Having female professionals in top position is a step in the right direction to make women's voices heard, and Batohi's presence in politics is likely to strengthen the feminist movement in South Africa.