Six Independent Comics You Need to Read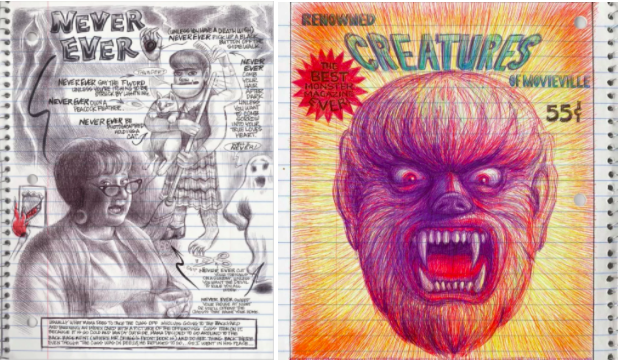 Image by Emil Ferris / Fantagraphics
Comics, despite what anyone tells you, are thriving right now. 2017 saw some incredible comic output and particularly innovative challenges to the traditional rigidity of comic storytelling. Here are some of the best works of the past year:
1. My Favorite Thing is Monsters by Emil Ferris
Set in 1960s Chicago, My Favorite Thing is Monsters is presented as the graphic diary of ten year old Karen Reyes. The book follows her attempt to solve the murder of her upstairs neighbor, and the mysteries that the murder unravels, as well as Reyes' struggles with her place as an outsider. Reyes identifies with the monsters she sees in the classic monster movies and comic books, and, in a way, MFTIM is a kind of response to classic depictions of monsters. As Cory Doctorow says, "It's a complicated story about friendship among girls, about gender identity and queerness, about family." The story is told with beautiful images, crosshatched with ballpoint pen on lined notebooks.
2. Everything is Flammable by Gabrielle Bell
Everything is Flammable is a true story about Bell's relationship with her mother after Bell's mother loses her home in a fire. Bell's trips back to her childhood home in Northern California provide an opportunity for Bell to explore her mother's personal history, mental illness, and their relationship, as well as Bell's own problems with mental health.
3. Language Barrier by Hannah K. Lee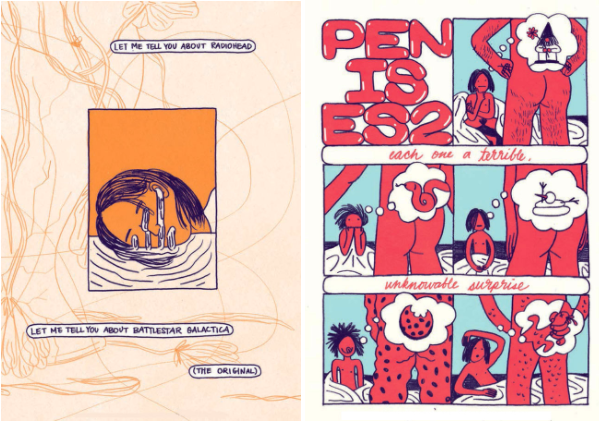 Language Barrier is a collection of four zines, each relatively independent from each other, and with a different theme and style. Each of the zines, Hey Beautiful, Shoes Over Bills, Everyone Else is Younger and More Talented, and Close Encounters, are semi-surreal and often humorous, hitting on ideas of sexuality, objectification, inadequacy, and creativity. As the publisher, Koyama Press says, Language Barrier is more of an "art book" than a comic, as Lee frequently challenges the rigid stylistic conventions associated with comics.
4. The Best We Could Do by Thi Bui
The Best We Could Do explores Bui's family's struggles and life as Vietnamese refugees. The book follows the family's escape from Southern Vietnam in the 1970s, to the conflict and adjustment of living in the United States. Bui's turns a well-known immigrant story into a masterful, powerful, and intricate piece of work.
5. Boundless by Jillian Tamaki
Boundless is a collection of short stories surrounding a pornographic sitcom, a shrinking woman, doppelganger social media, and other unexpected and off-putting situations. Tamaki deftly delves into deeper psychological truths and fears, while encapsulating the spirit of the kind of irony and surrealism representative of our culture now.
6. What is Left by Rosemary Valero-O'Connell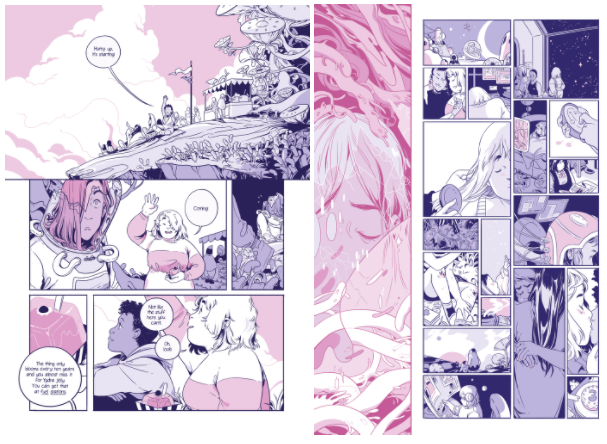 What is Left follows a spaceship powered by memories that inexplicably breaks down, leaving a surviving engineer lost amidst someone else's life. Valero-O'Connell's somewhat melancholy atmosphere is perfectly complimented by gorgeous images. The book maintains a lilac and pink palette, leading to a stunning visual effect. Despite being relatively short, What is Left tackles the universality of our lives and our struggles, like the desire to be loved and the fear of death, while emphasizing the power of remembrance.