Statement of Solidarity with Black Lives Matter and Call for Collective Action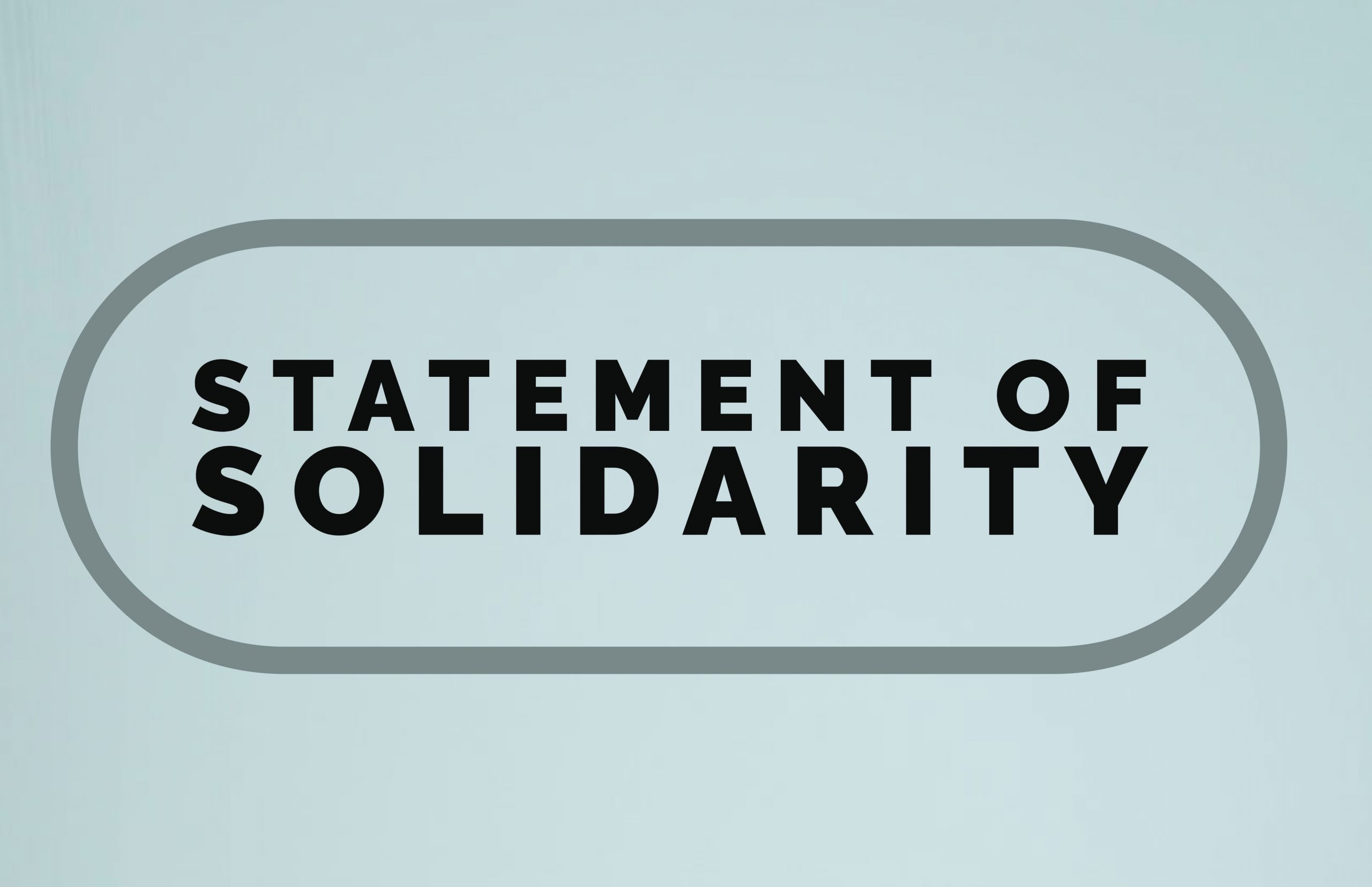 Warning: Anti-Blackness, violence against Black people
FEM Community ––
As a newsmagazine that operates with anti-racism at its center, it is imperative that we speak about George Floyd's murder and the recent protests against white supremacist police violence. We are heartbroken and furious about the deaths of George Floyd, Breonna Taylor, Tony McDade, Ahmaud Arbery, and the many other victims of police brutality. We are devastated and outraged by the constant, systemic violence inflicted on Black people globally. We know that state-sanctioned anti-Blackness is centuries-old and built into the foundation of the United States. We denounce all forms of anti-Blackness.
We do not believe that this is simply an issue of 'a few bad cops' or that these murders will stop if cops simply receive 'better training.' The United States government is a white supremacist, violent institution that uses the police to carry out its violent goals. The police originate from slave patrols whose main task was to hunt and kill enslaved Black people. The police exist to uphold white supremacy and capitalism at all costs. FEM believes firmly in the abolition of all forms of state violence including the police, military, and prisons.
We defend all forms of protest from community members. Calling for 'nonviolence' when Black people are being murdered and brutalized is an unacceptable and misinformed response. Protest is not meant to be comfortable or convenient. Calling for 'peace' right now is racist and maintains the status quo. It is complacent and an attempt to normalize state-sanctioned violence.
We call on the white and non-Black members of our community to support Black people in ways that are material and concrete. This situation requires more than performative activism that presents itself as making vague statements or calling on people to 'go out and vote.' Your methods of support should center Black voices and directly impact Black people in fruitful ways. If possible, distribute your resources –– donate your money and supplies to Black people. Sign petitions that help locally. Listen to Black people. If possible, open your homes to people who need a safe shelter. Join organizing efforts organized and executed by Black people. If possible, join the front lines of protests in your communities. In your daily lives, intend on centering the Black community and their voices when organizing and speaking up about these matters.
Being a feminist newsmagazine means not only talking about being anti-racist, but also putting our words into practice. So far, FEM has pledged to donate $1900 to relief efforts that support George Floyd's family, support protesters, defund and disarm the police, provide therapy for Black people, bail people out from jail, and more. As staff members, we are redirecting funds we receive from UCLA Student Media to communities who actually need them. We call on other student organizations and individuals who claim to adhere to anti-racist philosophy to do the same.
Linked below, you will find a list we have compiled of UCLA-specific and non-UCLA specific petitions to sign, emails to send to your administrators and public officials, and resources and places to donate to directly. Use these resources to find something concrete and supportive that you can do right now. We will do our best to continue to provide information and resources as this continues.
https://bit.ly/blmxfemreliefsupport

With love,

Chiamaka Nwadike, Editor in Chief, 2019-2020
Alana Francis-Crow, Editor in Chief, 2020-2021
Helen Zhong, Managing Editor, 2019-2020
Concepción Esparza, Managing Editor, 2020-2021
Megan Anderson, Section Editor
Rhea Plawat, Assistant Section Editor
Sophia Obregon, Copy Editor
Jasmine Kaur Gawra, Staff Writer
Noel Gonzalez, Staff Writer
Charlie Stuip, Staff Writer
Savannah Spatafora, Staff Writer
Pilar Shen-berro, Staff Writer
Elliot Bear Yu, Staff Writer
Lia Cohen, Campus Life Section Editor, 2019-2020
Devika Shenoy, Campus Life Section Editor 2020-2021
Madison Thantu, Content Editor
Taryn Slattery, Section Editor 2020-2021
Angela Patel, Staff Writer
Kayla Andry, Section Editor, 2019-2020
Shanahan Europa, Section Editor 2020-2021
Natalie Eastman, Assistant Section Editor
Eva Szilardi-Tierney, Staff writer
Chloe Xtina, Staff Writer
Shannon Kasinger, Staff Writer
Maribella Cantu, Politics Section Editor 2020-2021
Nicole Nalbandian Staff Writer
Tessa Fier, Staff Writer
Malaya Johnson, Design Co-Director, 2019-2020
Shannon Boland, Design Co-Director, 2019-2020
Grace Ciacciarelli, Design co-Director 2020-2021
Lauren Cramer, Design Co-Director 2020-2021
Karina Remer, Designer
Hailey Lynaugh, Designer
Cindy Quach, Events & Social Planning Manager 2019-2020
Jacob Cepollina, Social Planning
Sarahi Lopez, Social Planning
Brenna Nouray, Social Media Manager 2019-2020
Jackie Vanzura, Social Media Manager 2020-2021
Dani Hagopian, Video Producer
Mary McGlinchey, Video Producer
Rachel Chau, Finance co-Director 2020-2021