Success Saturdays: Debbie Reynolds and Carrie Fisher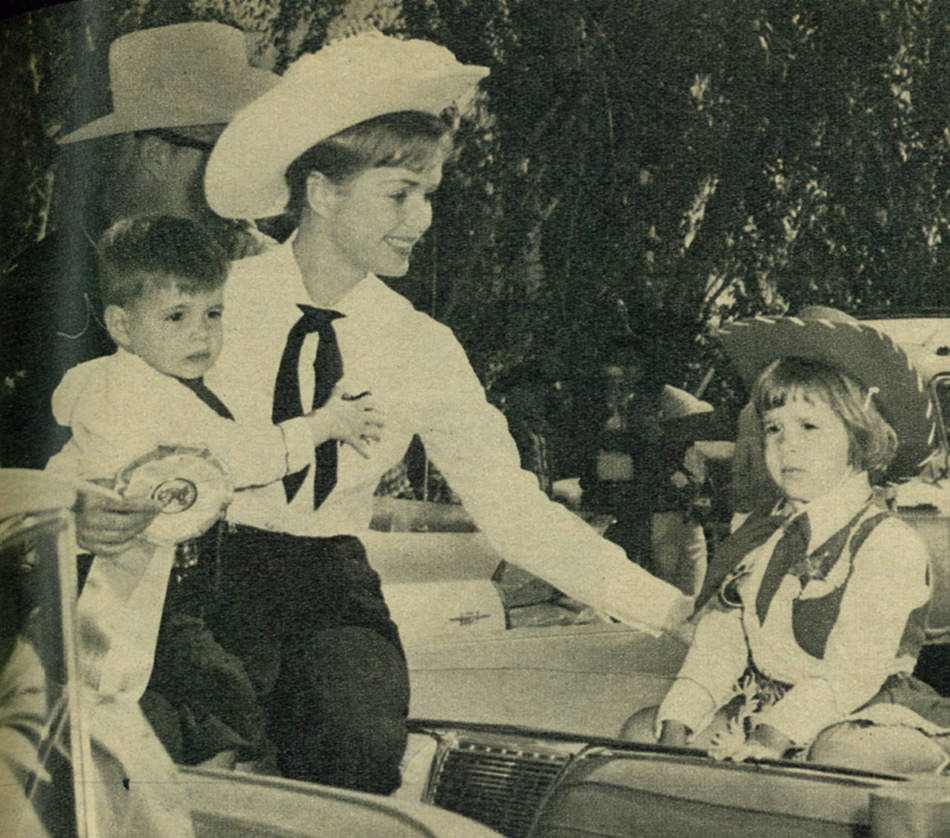 Picture: Image by Classic Film via Flickr / CC BY-NC 2.0
Our new series, "Success Saturdays" will focus each week on an amazing woman who has triumphed in, and left an impact on, the entertainment industry. For the first piece in this series, we're taking a look at two "Bright Lights" of Hollywood who were lost this past December: mother and daughter, Debbie Reynolds and Carrie Fisher.
Each are remembered most vividly for certain roles they inhabited: Fisher as Princess Leia Organa in the "Star Wars" films, and Reynolds as Kathy Selden in the 1952 film musical "Singin' in the Rain." However, beyond these film personas were women whose lives were marked by hardship, humor, strength, and ultimately, love.

Starring in Hollywood films in the 50s and 70s was not an easy job as women, and both Fisher and Reynolds were outspoken about the sexism and abuse they experienced. Reynolds has recounted how co-star and director Gene Kelly harassed her on the set on "Singin' in the Rain," yelling at her as he forced her to dance for hours until her feet bled. She had never sung or danced before the film,yet stepped up to the task, working grueling hours until she beautifully performed one of the most iconic scenes in film history.
Once Fisher landed her first lead role in "Star Wars IV: A New Hope" over two decades later, Reynolds was protective of her daughter, and wanted to make sure she was not being mistreated during filming. Despite this, Fisher was objectified and forced to comply to unrealistic body standards throughout all of the "Star Wars" films – even 40 years later in the series' 2015 installment "The Force Awakens." Even after losing weight and adjusting her body for the franchise, many still complained about how she had not aged well – as if, at nearly 60 years old, she needed to look the same as she did in her 20s.
Rather than passively accept this and persevere through the rampant ageism in Hollywood, Fisher saw an opportunity to speak out in interviews and social media outlets. In her own iconic style, she took to Twitter about the issue in messages filled with dry wit and emojis. "Please stop debating about whether or not I aged well," one tweet reads. "Unfortunately it hurts all 3 of my feelings. My BODY hasn't aged as well as I have. Blow us."
Outside of Hollywood, their personal lives were each wracked with trauma and difficulty. Reynolds had three failed marriages, one with a man who cheated on her with her long-time friend Elizabeth Taylor (who she later forgave), and the two others caused her great financial strain. Meanwhile, in Fisher's life she had two failed marriages. In addition, she lived unashamedly with bipolar disorder and drug addiction for much of her life.
Both mother and daughter wrote about their lives and experiences as published authors. Reynolds wrote 3 memoirs, and Fisher wrote 8 books (both fiction and autobiographical) as well as writing and editing multiple screenplays. They took the points in their lives that could have been their most private and vulnerable, and shared them until confidence and clarity followed. By writing about their traumas and insecurities, each of them were able to let go, and to laugh at themselves.
"Stay afraid, but do it anyway. What's important is the action. You don't have to wait to be confident. Just do it and eventually the confidence will follow," Fisher once said.
With this wonderful honesty, Fisher also put the stigma-clouded subjects of drug addiction and mental illness at the forefront of our culture, demanding a space and respect for those living with both or either conditions. She would educate on what it was like to live with her illness, never being anything but unapologetically herself. It is because of Fisher and her activism that conversations about bipolar disorder are able to happen. While there is a long way still to go in educating about ableism, so many steps forward were made because of her. In tribute to her life with mental illness, she was laid to rest in a prozac-shaped urn.
These were not the only areas of activism Reynolds and Fisher took part in. Both were fierce allies to the LGBTQ+ community. Reynolds was an early Hollywood activists, hosting and performing at AIDS benefits in the early 1980s. She tried to bring joy to those who were suffering in a government administration that forgot them, and will be remembered for that generosity. On the other hand, Fisher's second husband, Bryan Lourd, later came out to her as gay, and they split on amicable terms. She continued to support him and the community throughout her life.
With all the tumultuous events that shaped the lives of icons Debbie Reynolds and Carrie Fisher, their relationship was sometimes strained. However, by the end of their lives they were inseparably connected as mother and daughter, and were even next door neighbors. In 2014, Reynolds received the Screen Actors Guild Lifetime Achievement Award, and it was presented to her by Fisher herself. They supported, believed in, and loved each other, as well as Fisher's daughter, Billie Lourd. Their strength, honesty, and outspokenness for injustices in their own lives and the world at large will be missed beyond expression. However, all of their influence on Hollywood and the world have helped shape generations who will be passionate and brave in their stead.