Success Saturdays: Teresa Fernández-Valdés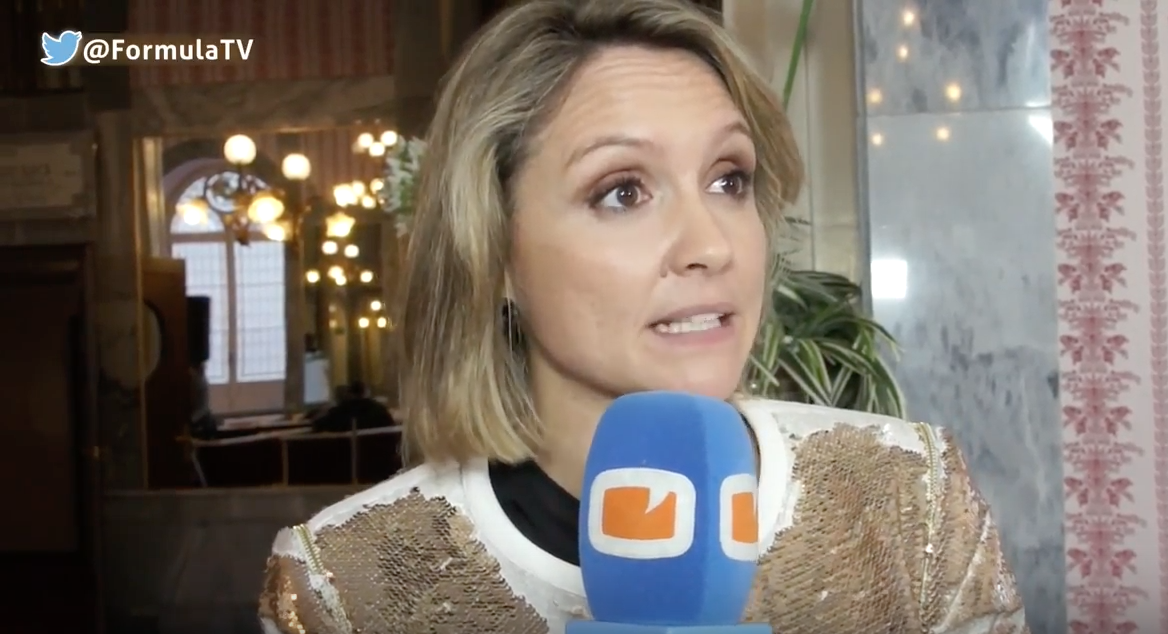 Image courtesy of FormulaTV via YouTube / CC BY-NC 2.0
On April 28th, Netflix premiered its first Spanish original series, "Las Chicas del Cable." Set in 1920s Madrid, the series follows a group of four women employed as switchboard operators for the city's sole telephone company. It has been described as "a feminist tale about a group of women … striving to escape the limitations imposed by a male chauvinist society," and is already being touted as a show to look out for in 2017. Responsible for the series is Madrid's Bambú Producciones, a company helmed in part by Spanish Television Executive Teresa Fernandéz-Valdés.
Fernandéz-Valdés hails from Galicia, an autonomous Spanish community located in the northwest region of the country. With a background in journalism, she eventually decided to venture into the entertainment industry. She met her husband Ramón Campos in the course of her studies to achieve this goal, and together they moved to Madrid. It was here that the duo broke onto the national television scene, writing the script for "Desaparecida," a series about a young woman's mysterious disappearance that premiered in 2007. Having received lukewarm reception, it lasted just one season. Following this experience, Fernandéz-Valdés and her husband decided to enter the production game as Bambú Producciones.
The duo experienced a single flop, "Guante Blanco,"  before rising to international prominence and acclaim for a string of Spanish productions including "Velvet" and "Gran Hotel." Much of the praise for the company's successes were attributed to Fernandéz-Valdés herself. For example, she was touted as "the woman behind Spain's TV drama renaissance" by The Hollywood Reporter, who named her one of Europe's five most powerful showrunners of 2014. She was the only woman to be recognized as such on the list. More recently, she was recognized by the same publication as one of the 20 most important women in global television in 2016. This time, she was the only Spaniard on the list.
According to The Hollywood Reporter, the role of a showrunner in the European context is only just starting to officially exist as it does in the United States, often being described in terms such as "head writer." However, Fernandéz-Valdés has embraced the title. As she explains, as a showrunner, she takes on more creative responsibility than she would in an executive producer role, which is her official title at Bambú Producciones and the credit she typically receives on most of her productions. The showrunner position requires a tremendous amount of coordination and attention to detail. As Fernandéz-Valdés describes it, the showrunner takes care of everything from continuity in a series to coordinating the numerous people that work on any given show.
Fernandéz-Valdés's impressive work with Bambú Producciones has paid off, as the company was specifically selected by Netflix to produce the streaming service's first foray into Spanish television. Reflecting on this, Fernandéz-Valdés appears both proud of her success and fearful of failure. However, if her track record is any indication, it would seem that she has very little to worry about.