"Take a Drag:" A Night of Spectacular Performances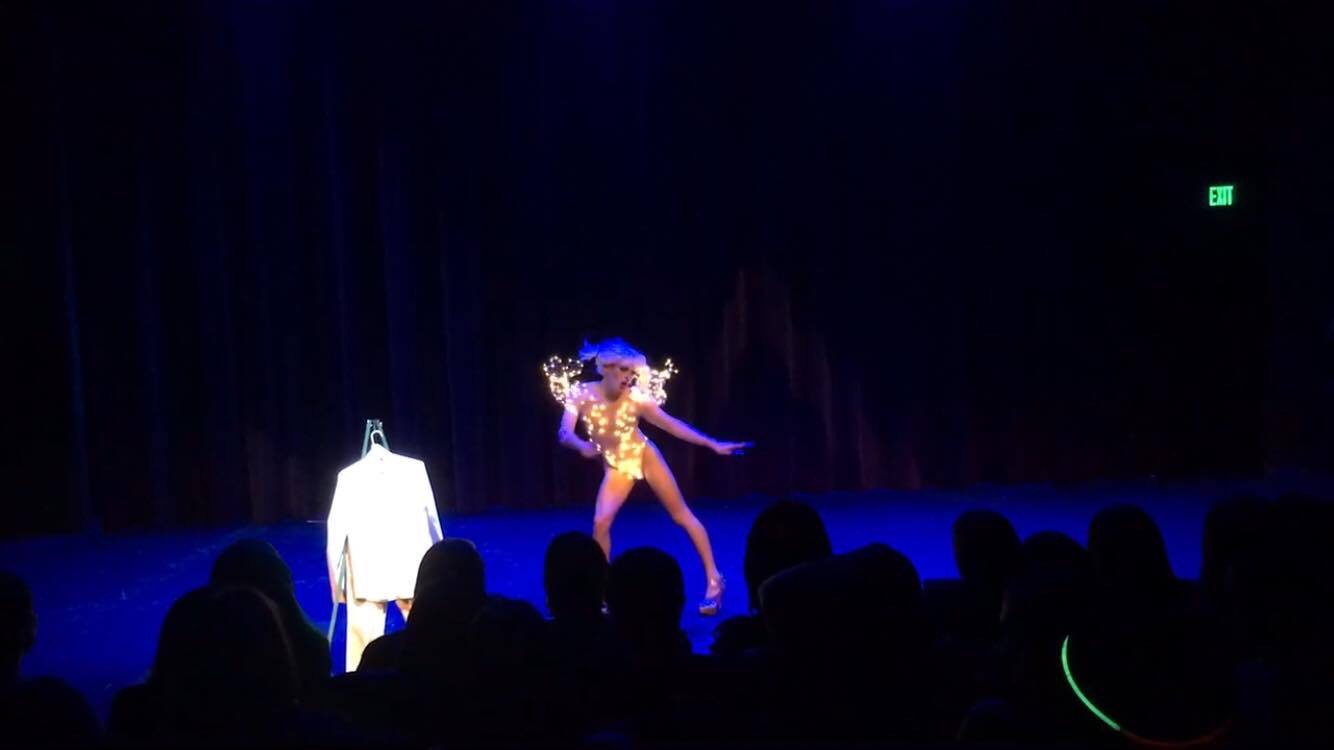 Photo by Natalie Delpino
On April 20, Bruin Drag Royalty, UCLA students who do drag, performed in UCLA's Northwest Auditorium. As part of Sex Week, the UCLA Sexual Health Coalition and the LGBT Campus Resource Center hosted "Take a Drag", a drag show with performances by UCLA students and Roxxxy Andrews. The event was sold-out and had a stand-by line of 300 students.
Drag performance is a historically significant LGBTQIA culture. When gay bars were one of the only places where LGBTQIA people could meet each other in inclusive, non-judgmental environments, drag performances were a big part of the entertainment in these spaces. Drag balls, events where drag performers competed for trophies and prizes, established spaces for the LGBTQIA community to enjoy themselves in a safe environment. Today, drag performers are finally being acknowledged by the public, as demonstrated by the popularity of RuPaul's Drag Race.
"Take a Drag," like most drag shows, was structured as a lip-syncing competition. The audience was full of energy, shouting with excitement as soon as they saw each drag performer confidently strut onto the stage in their unique outfits. Some of the drag performers danced on audience members or fell to the floor during their performance, causing audience members to jump up from their seats for a better view of the performance.
After the Bruin drag performers left stage, there was a special performance by Roxxxy Andrews, a drag performer best known for appearing on RuPaul's Drag Race and RuPaul's Drag Race All Stars. After their performance, Roxxxy Andrews thanked the audience for supporting all of the performers in their free expression of sexuality and gender.
"Take a Drag" wasn't just about entertaining the audience –  it was about providing a stage for students. Rawk Hawke, Bruin Drag King, explained he's always wanted to perform drag, but has never had the opportunity to do so. The event "Take a Drag" gave him the stage he's always wanted. "It was really nerve-wracking the first couple of seconds" Rawk Hawke expressed after his performance, "but when everyone's cheering and living for you, you just get so pumped, you feed off the enthusiasm."
Princess Life, the host of the show, explained at the beginning of the event that the audience's job is tell the performers how gorgeous they are. Of course, it was an easy job because all of the performers were overwhelmingly gorgeous.
The night ended with the crowning ceremony. While the show was presented as a competition, all the performers were given well-deserved crowns.