Trump Ends Protected Status for Thousands of Immigrants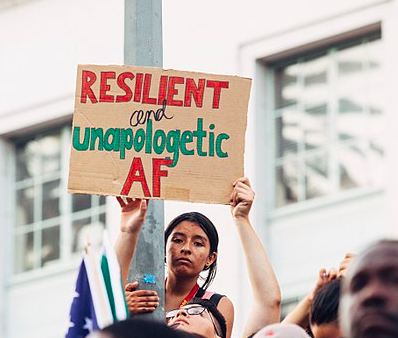 Defend DACA Protest, Photo by Molly Adams via Wikimedia Commons/ CC 2.0
Last month, the Trump administration announced that they were revoking the temporary protected status of Honduras, Haiti, Nicaragua, Sudan, and likely that of other South and Central American immigrants.
Temporary Protected Status (TPS) is given by the US government to citizens of countries affected by war, natural disaster, extreme conditions, or epidemic. These citizens are then granted stay, work permits, and eligibility to apply for immigrant benefits. The program began as a humanitarian effort that recognized the obligation to help those in dire need, regardless of political borders. About 321,000 immigrants would be affected by the cessation of this program, many of whose native countries are still suffering the effects of excessive warfare and natural disasters.
The revocation date of TPS for each country varies, with Honduras and Nicaragua facing dates as early as January of 2019. Many of these individuals have been residing in the United States for years. Haitian immigrants have resided in the States on average of 13 years and some Nicaraguans up to 19 years. They have faced hardship, developed careers, raised children (many of which are US citizens), and established a life that may be soon taken away. Parents are often unwilling to return to a country of violence, potentially risking their children's safety.
It is difficult to understand the political motive behind this action. It could not be an economic based decision, since the repeal is estimated by the Center for American Progress to reduce the U.S.'s  GDP by $164 over the next ten years.  Yanira Arias, the campaign manager, for an immigrant advocacy group, Alianza Americas, speculates this decision is not a matter of policy. "This is about politics and most of all, it's part of a racist and xenophobic agenda of [the Trump] administration."
If the Trump administration proceeds with the repeal of TPS, immigrants will be forced to leave their careers and lives, to return to cities still struggling with the aftermath of hurricanes, earthquakes and gang violence. Furthermore, the cessation of remittance money will perpetuate the economic instability of these nations.
While many families are preparing for the worst, they are not leaving without a fight. Rallies and protests have been organized across the country to challenge the administration. In Washington D.C., over 100 immigrants held a protest to voice their outrage. In Los Angeles, a vigil was held last Wednesday, and activists rallied in front of GOP Representative Ed Royce's office to list their grievances and their needs as constituents. During this protest, a car plowed into the crowd and did not stop until confronted by police. A protester bravely threw herself in front of the windshield in an attempt to halt the driver, however, he continued to drive on. Fortunately, no one was seriously injured from this incident.
In the midst of this chaos, Congress has been preparing a bill that would give every TPS recipient an opportunity to apply for permanent residency. Called the Aspire Act, an immigrant can be granted residency if they prove to a judge that they would be returning to conditions of extreme hardship. Aspire also provides TPS recipients a new 'protected status,' of 6 additional years, if they have already lived in the states for 5. Support lies with both Democrat and Republican congress members, such as Senator Marco Rubio of Florida who has endorsed the extension of TPS.
The reactions to this change in policy have been encouragingly powerful and robust. While the President has created an increasingly more difficult situation for migrants and immigrants, the resilience of migrant communities is extremely admirable. In the years to come, struggle between these communities, their allies, and the government is expected. However, there is strength in numbers, and with enough persistence, progress will lie on the horizon.