Trump Visits Pittsburgh, In Spite of Residents' Wishes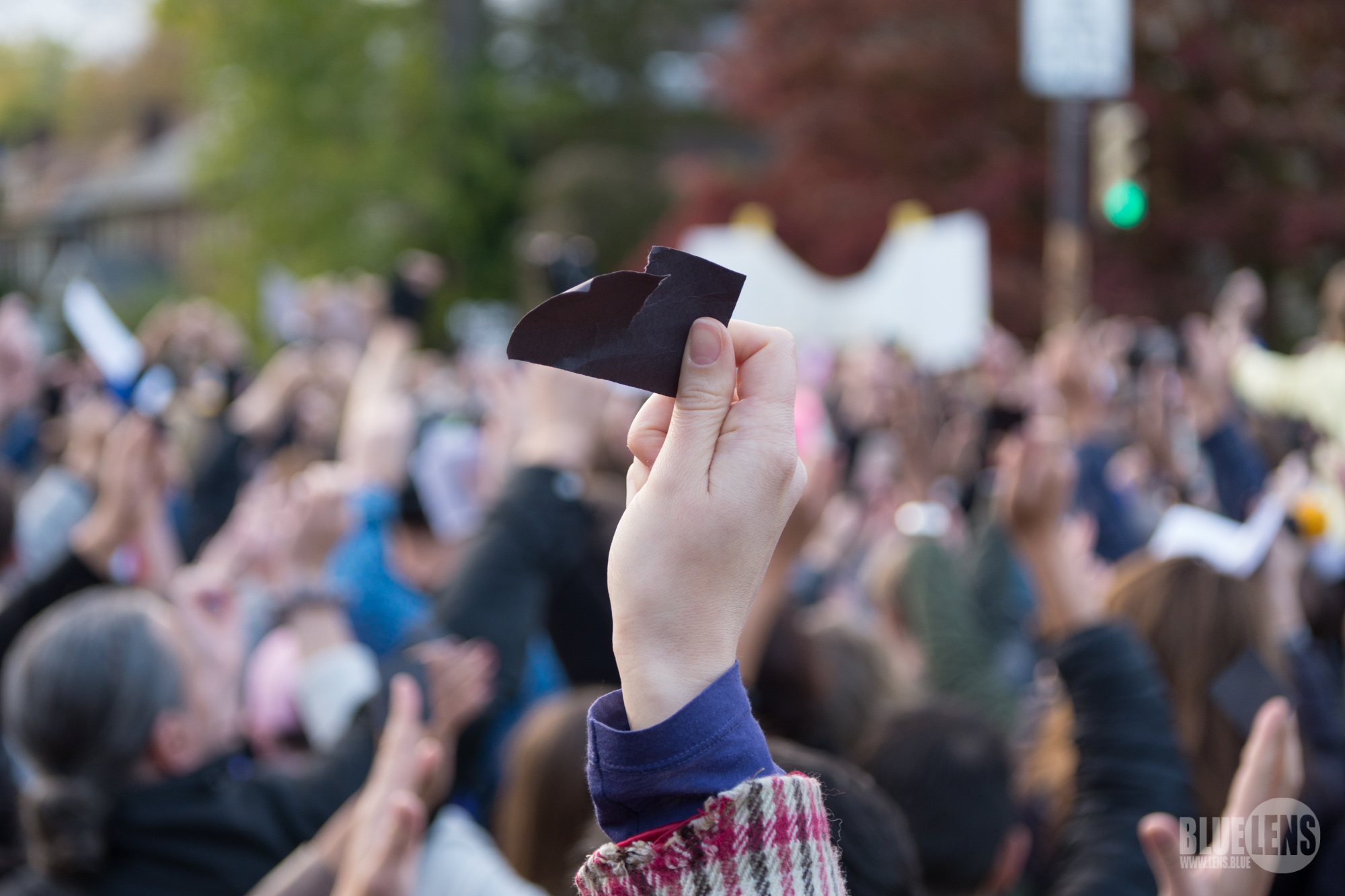 Image Courtesy of Mark Dixon, Flickr
President Donald J. Trump visited Pittsburgh, Pennsylvania on October 30 in the wake of the mass shooting that occured days earlier at a Pittsburgh Synagogue.
Accompanied by First Lady Melania Trump, Trump visited the Tree of Life synagogue early Tuesday morning, where he placed flowers and stones on memorials of those killed in a mass shooting days earlier. Also present were Trump's daughter Ivanka Trump, and his son-in-law Jared Kushner.
Early Saturday morning, Robert Bowers, 46, entered the Tree of Life synagogue armed with multiple firearms, including several handguns and an AR-15 rifle. Bowers proceeded to launch into an anti-semitic tirade and an attack on those within, killing 11 elderly Jewish worshippers and wounding several others. He has since been indicted on 44 counts by a federal grand jury. Later that same afternoon, Trump was quoted by reporters saying, "If there was an armed guard inside the temple, they would have been able to stop him." This statement drew much criticism in the following days, with further uproar occurring when Trump later announced plans to visit the city.
Notable protest came from Pittsburgh mayor, Bill Peduto, who, alongside other city officials, urged Trump not to visit the city until after the funerals of the victims took place. The mayor said he worried Trump's visit could cause public-safety concerns, and later turned down a meeting with the President, issuing a statement through a spokesperson claiming, "The mayor's sole focus is on the funerals that started today for victims, and on supporting their families."
Additionally, an open-letter addressed to President Trump was penned by 11 Jewish community leaders and members of the Pittsburgh branch of the progressive Jewish social action group, Bend the Arc. The letter stated, "President Trump, you are not welcome in Pittsburgh until you fully denounce white nationalism." The letter also cited President Trump's many inflammatory political statements, further adding, "You yourself called the murderer evil, but yesterday's violence is the direct culmination of your influence." Since its publication online, the letter has been signed by over 85,000 people.
The anger over Trump's visit also culminated on protests throughout the day on Tuesday, including a group of over 2,000 protestors consisting of Jewish people and non-Jewish allies who sang songs in Hebrew. They held up signs and black strips of paper to symbolize lives torn apart by violence and hatred. Despite this, Trump maintained he and the First Lady were "treated so warmly" during their visit.