UC Workers Strike for Fair Treatment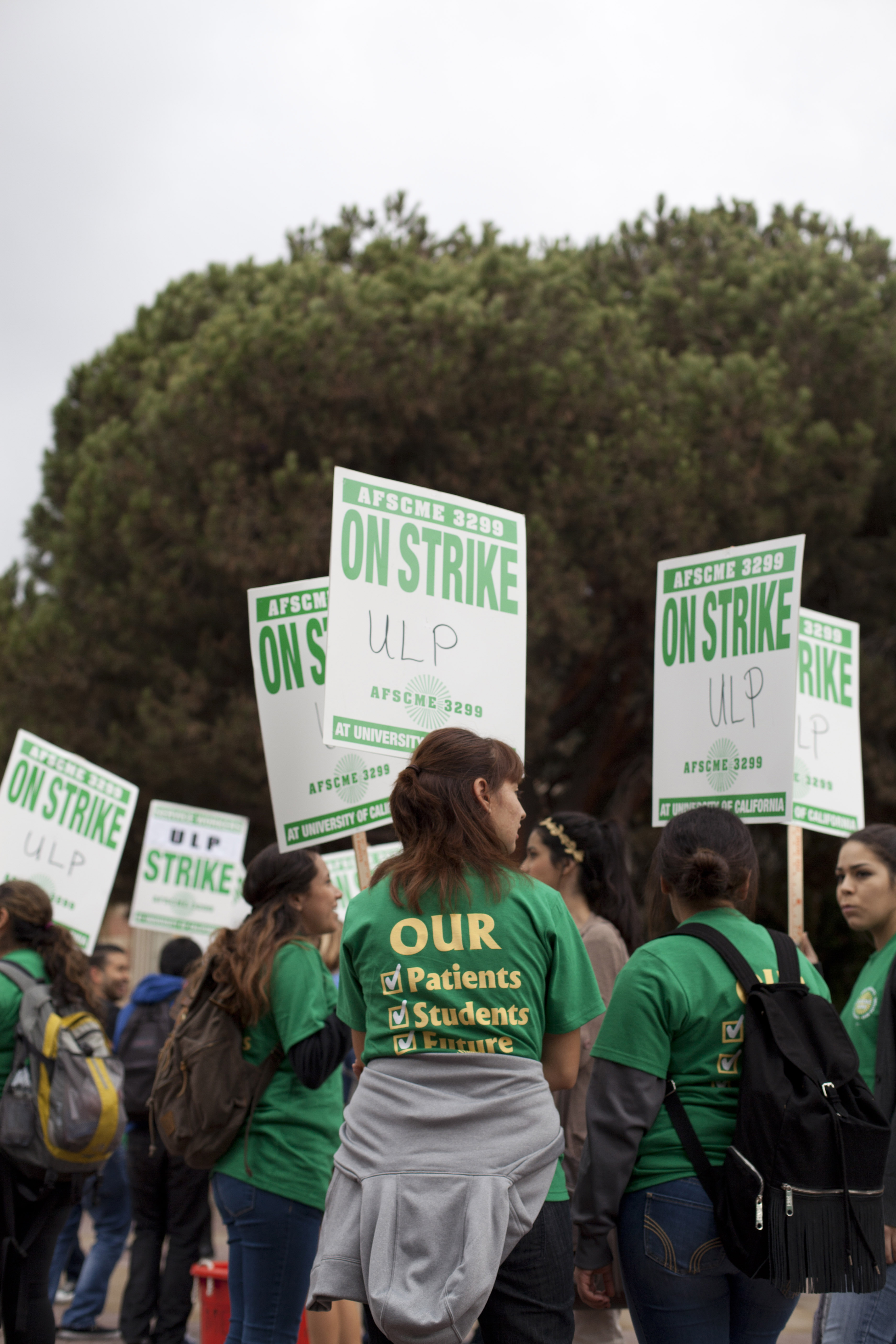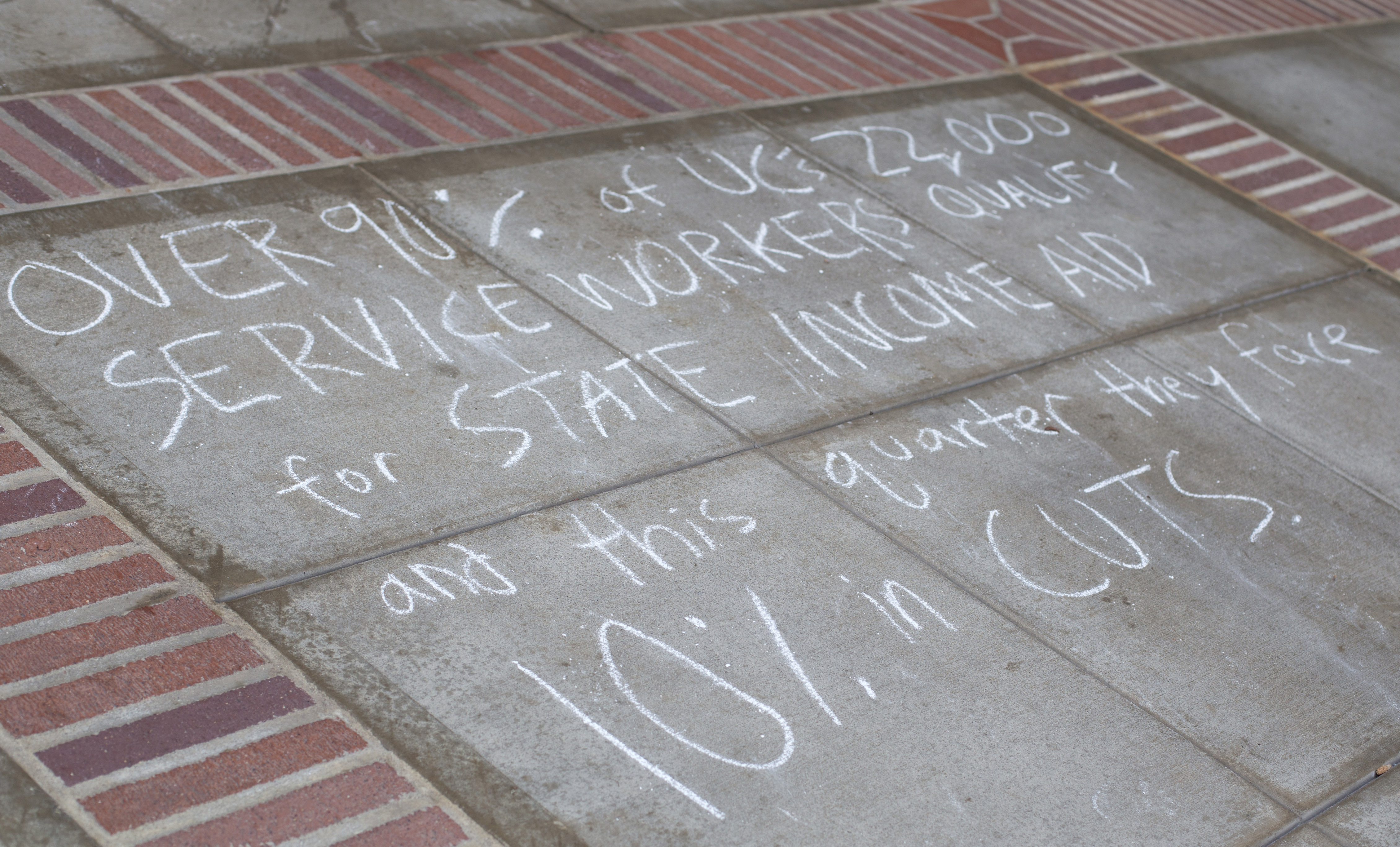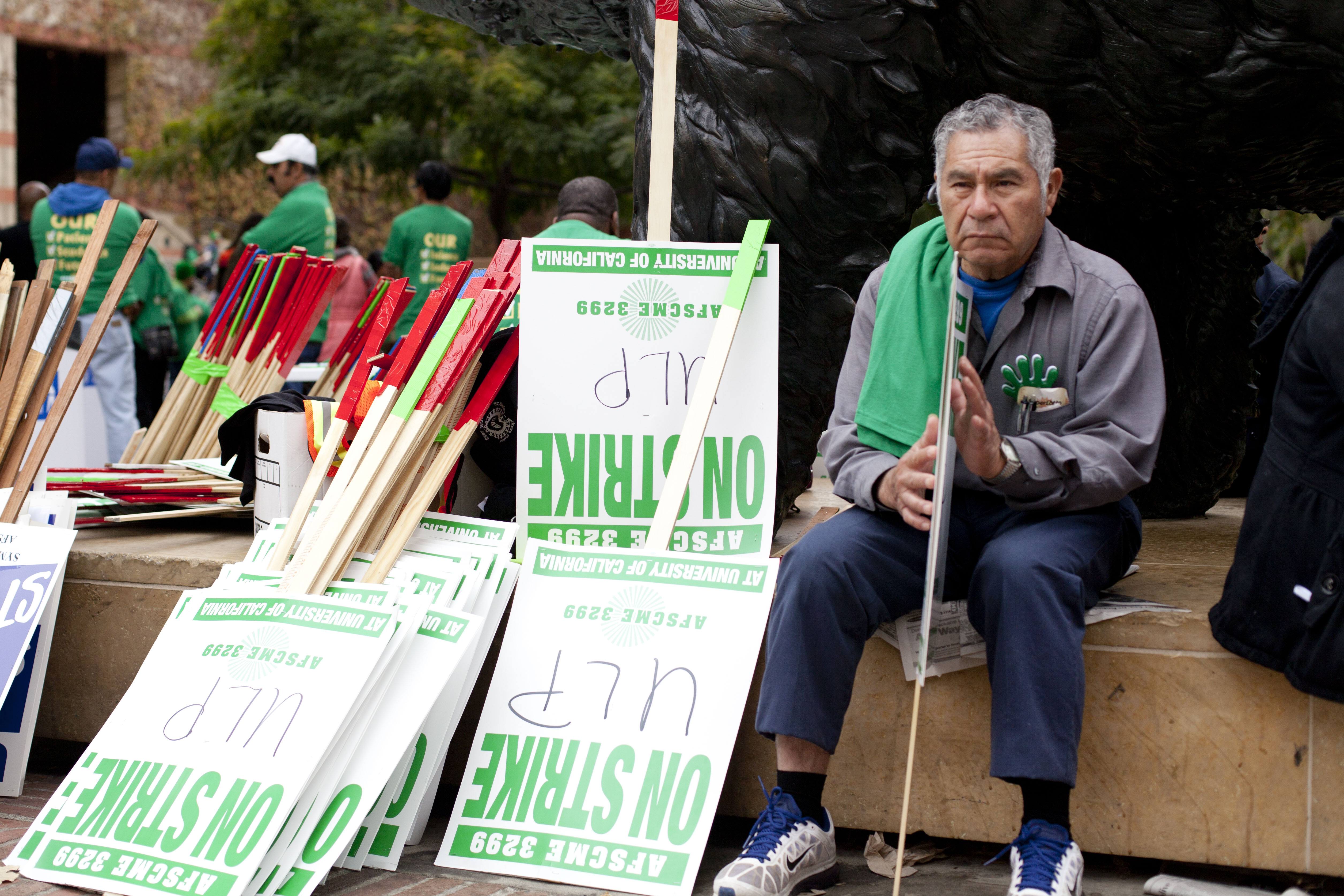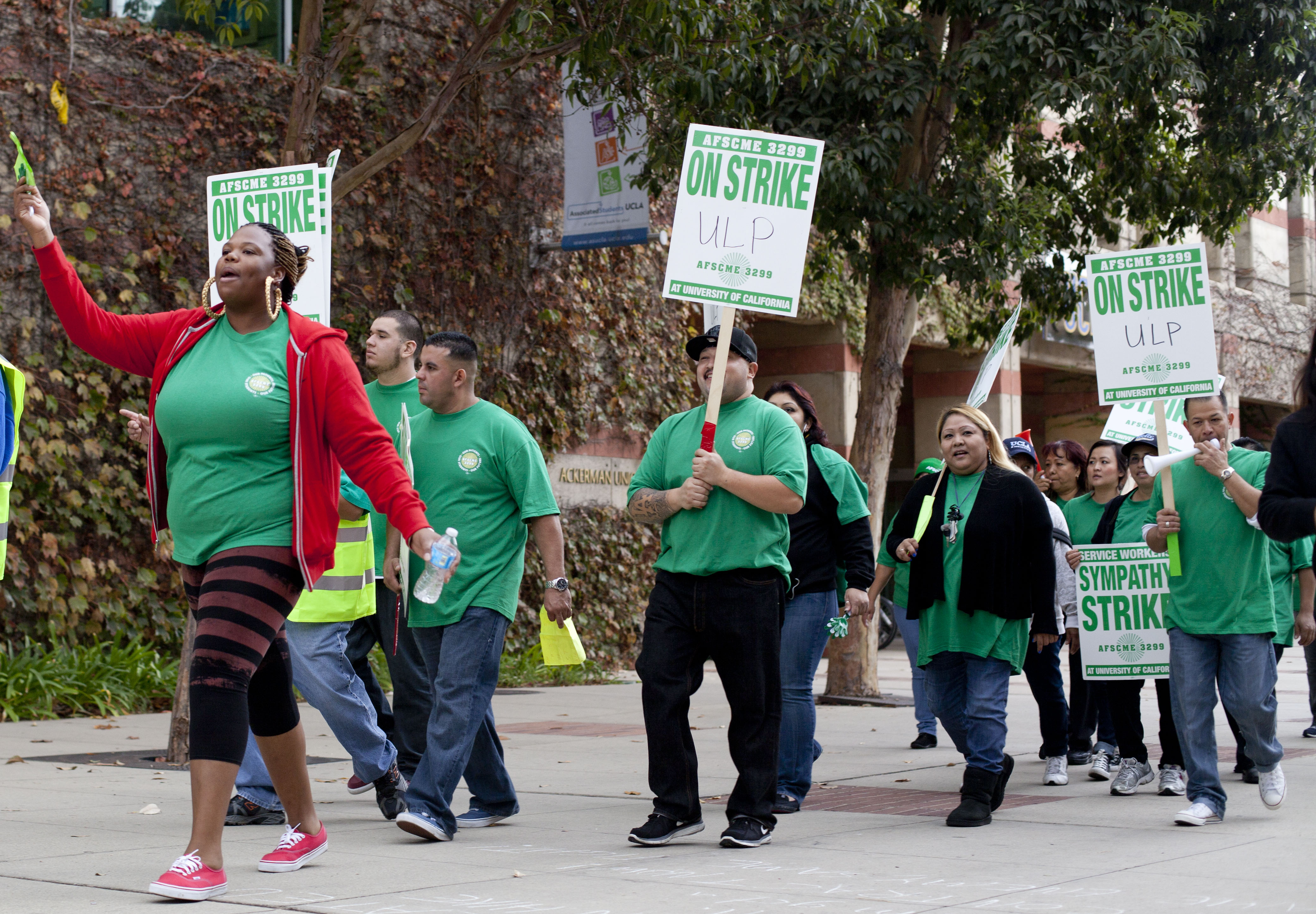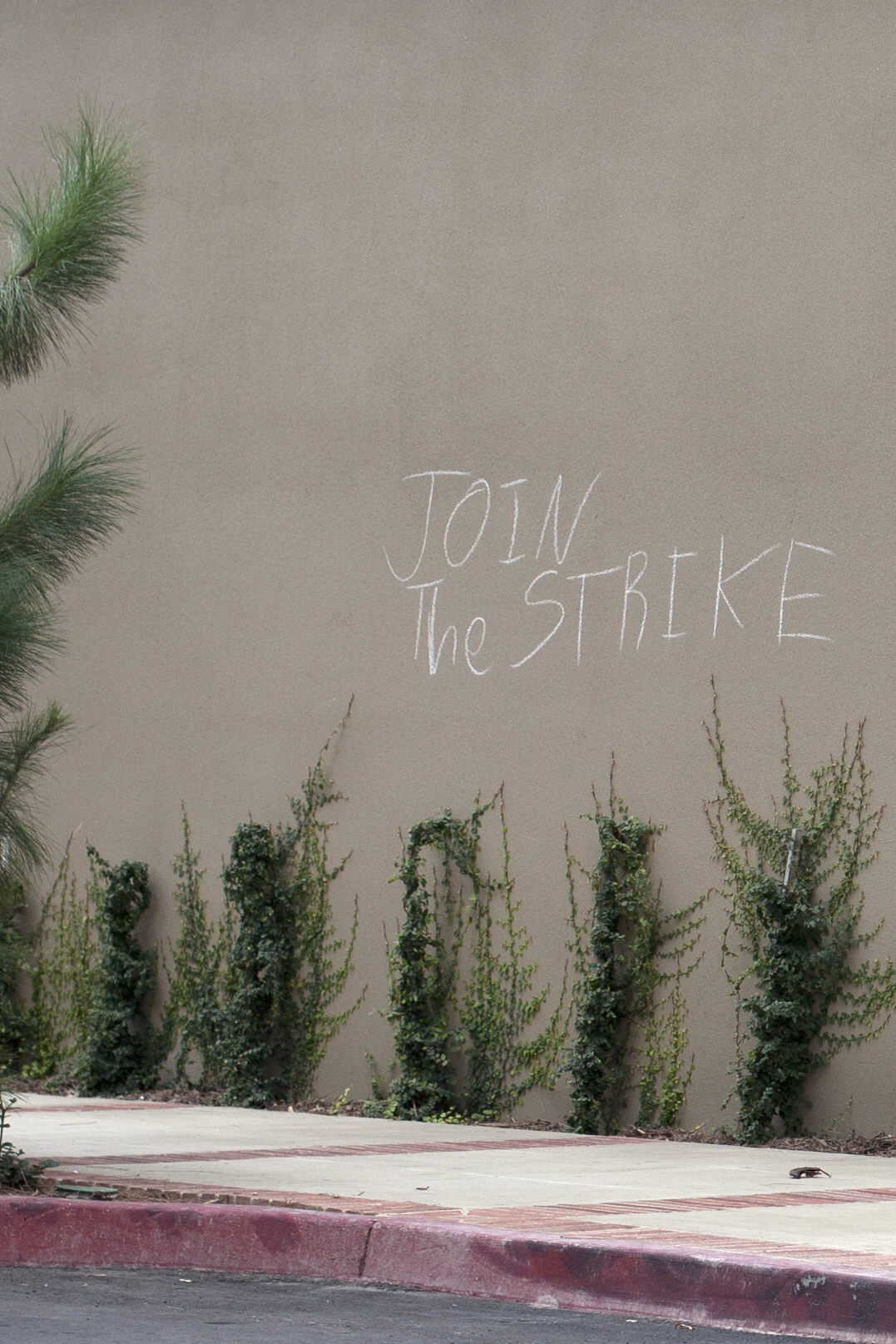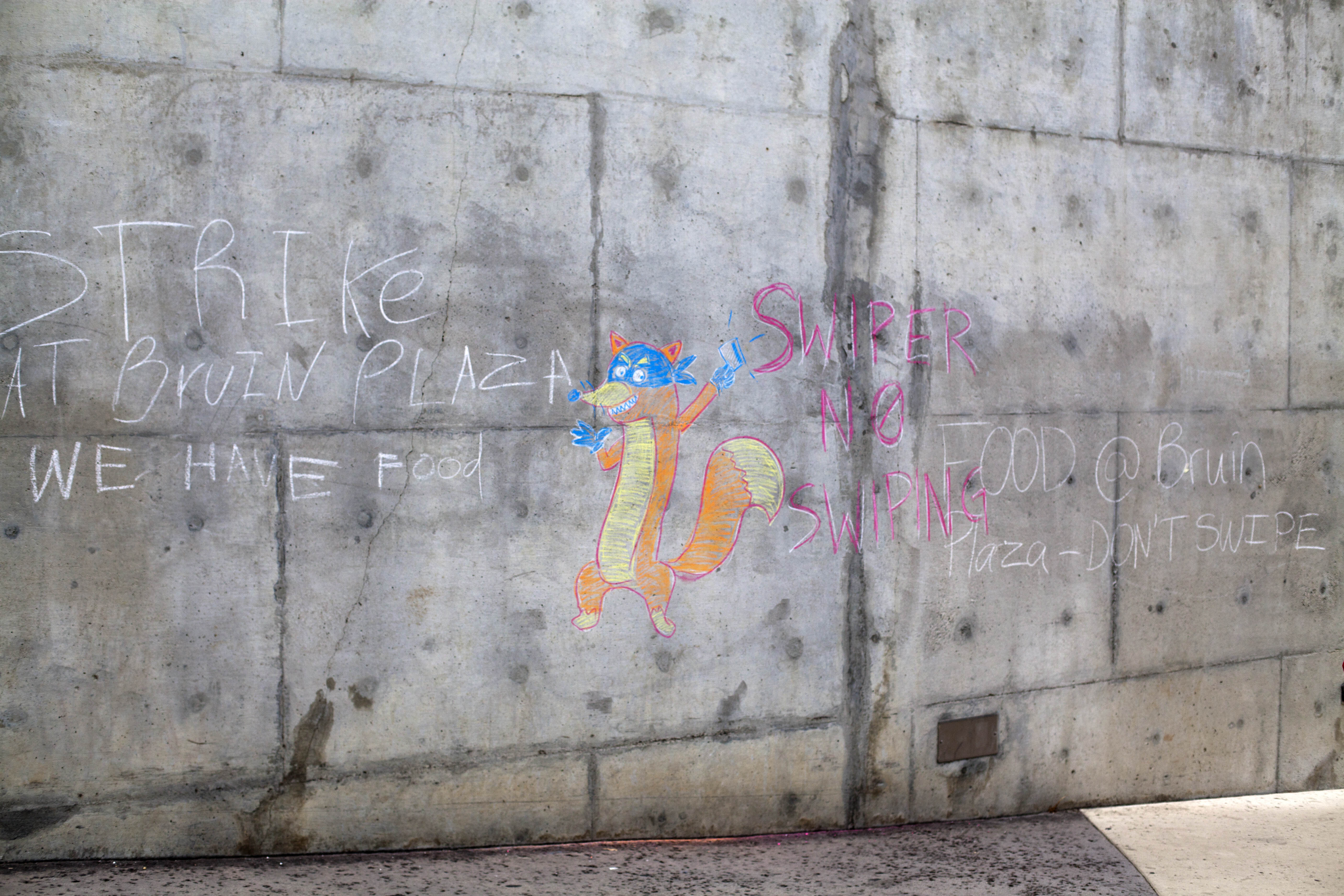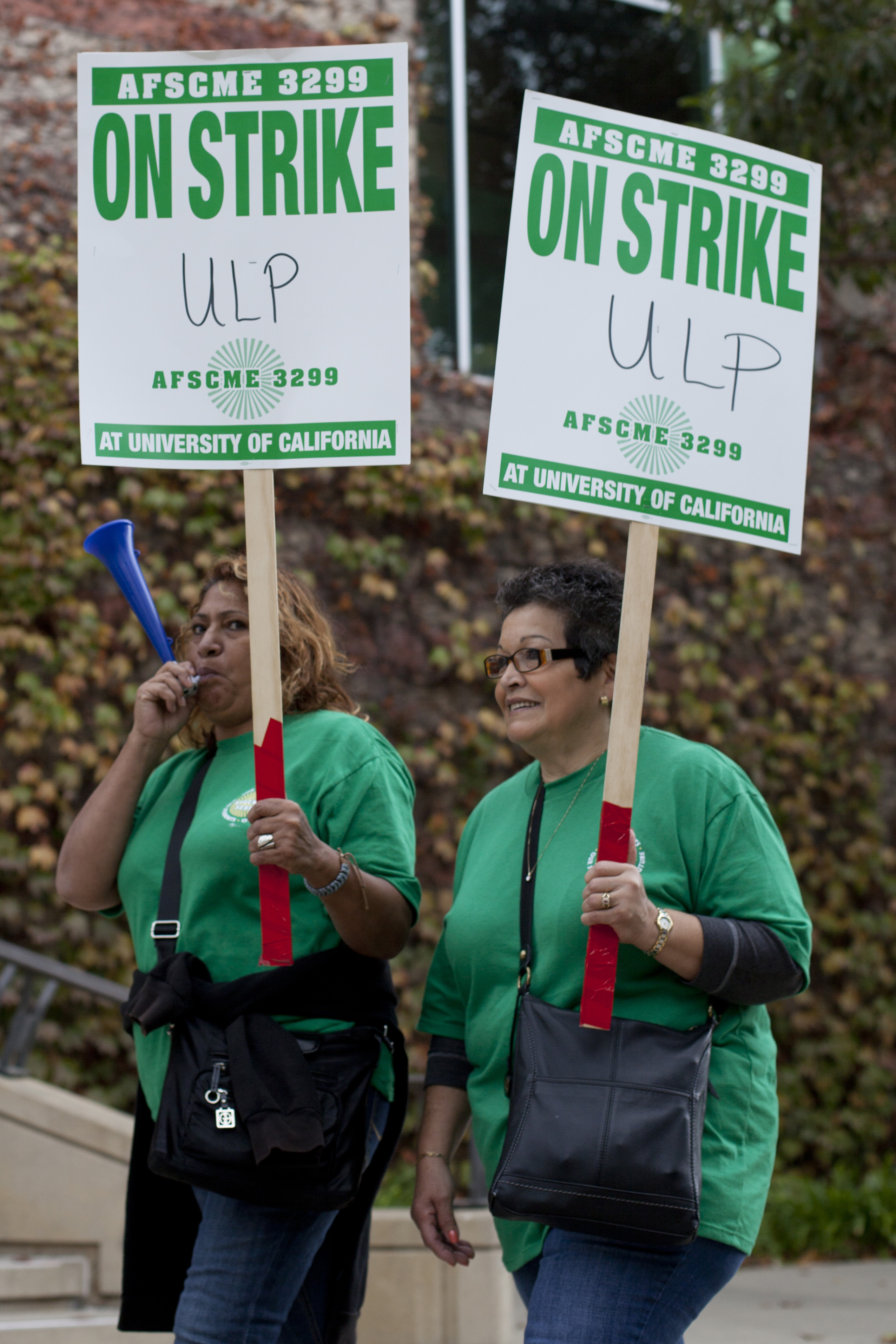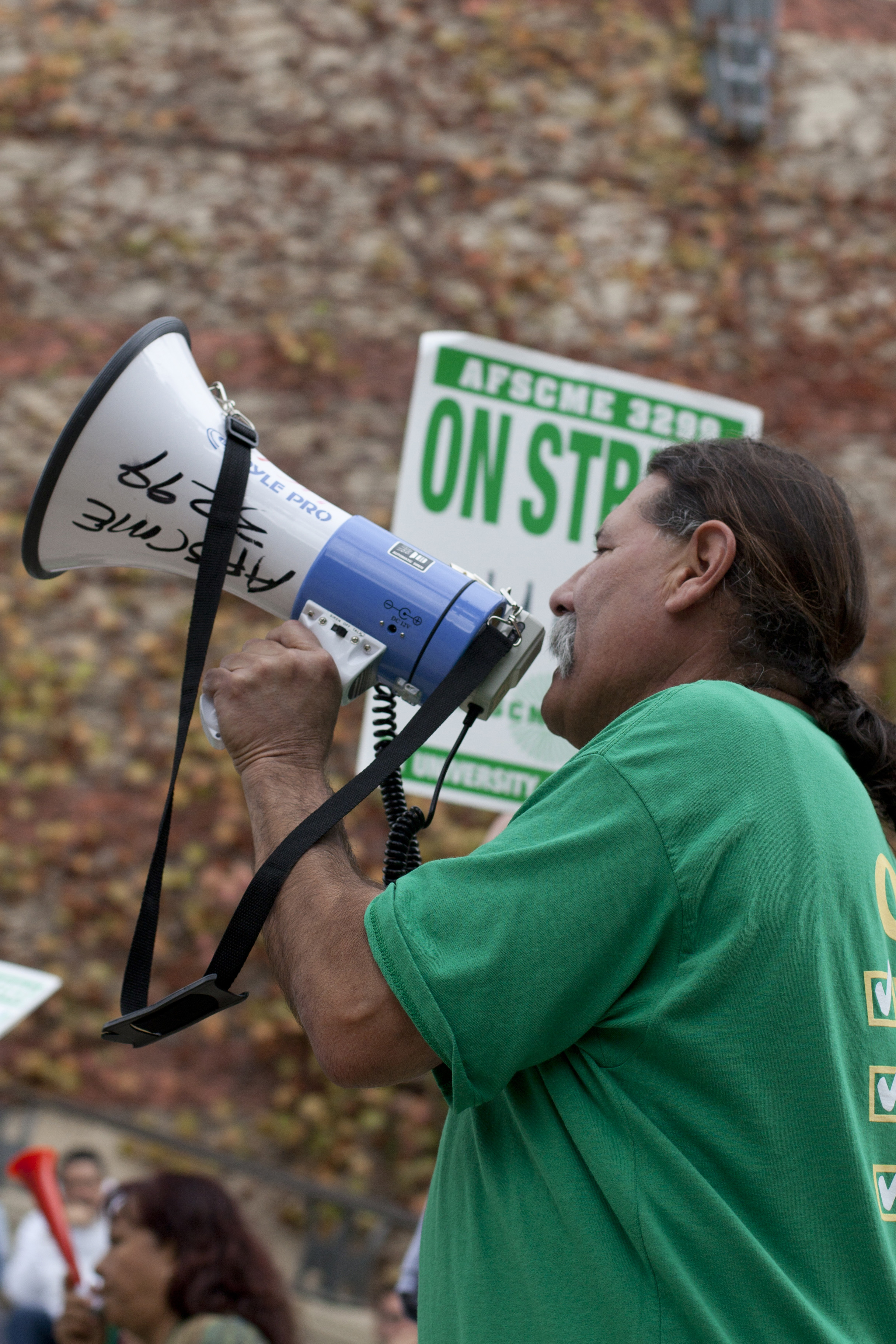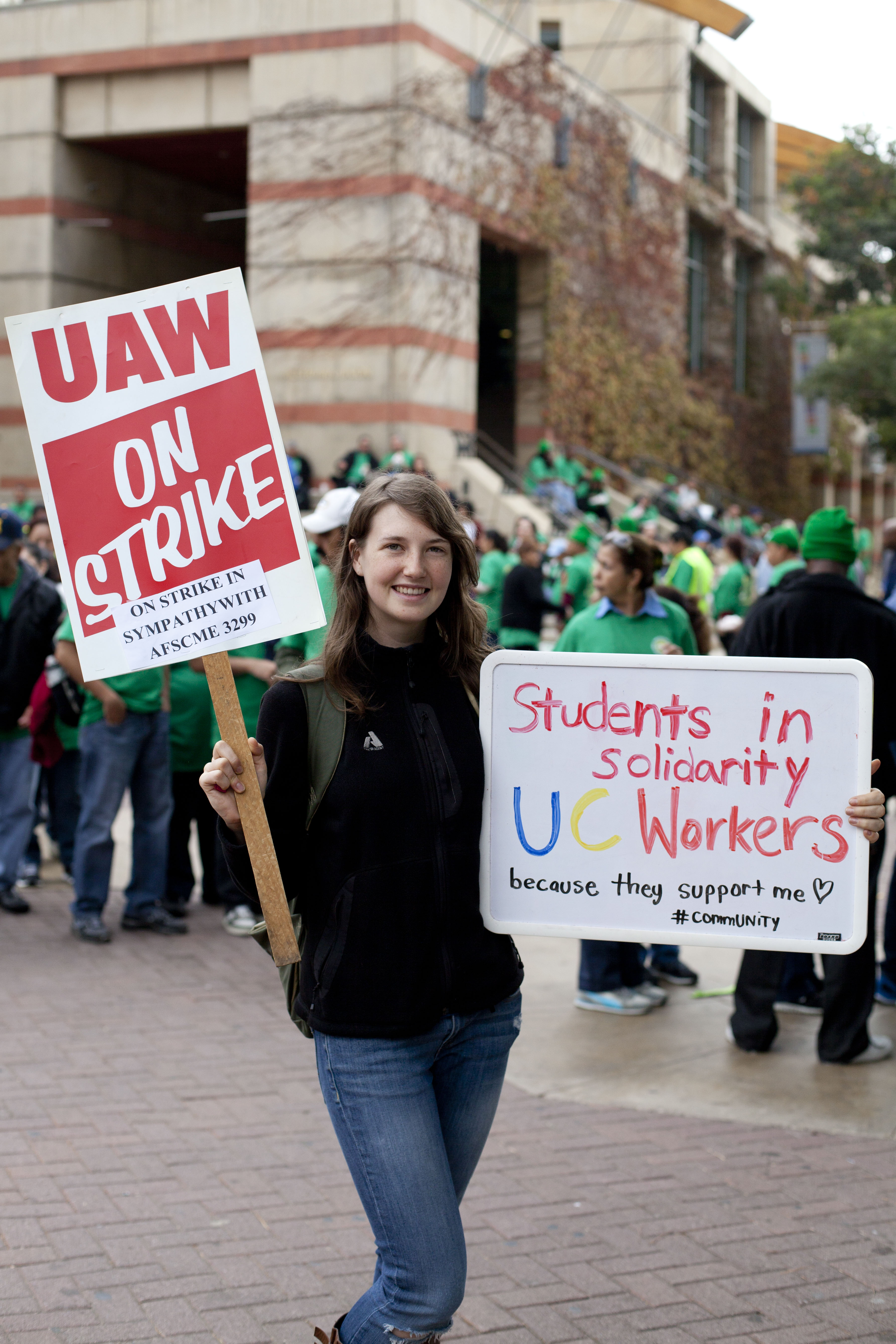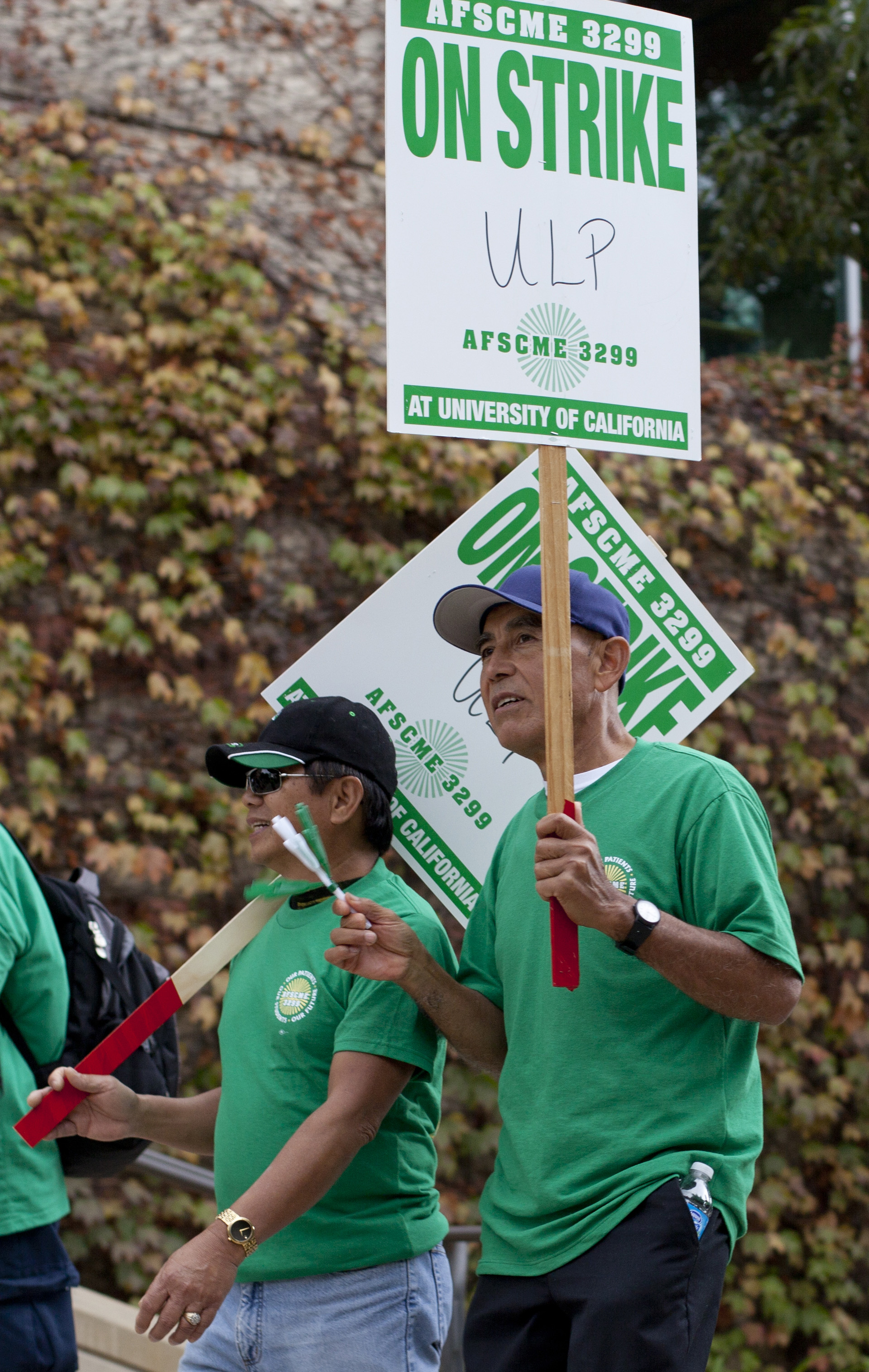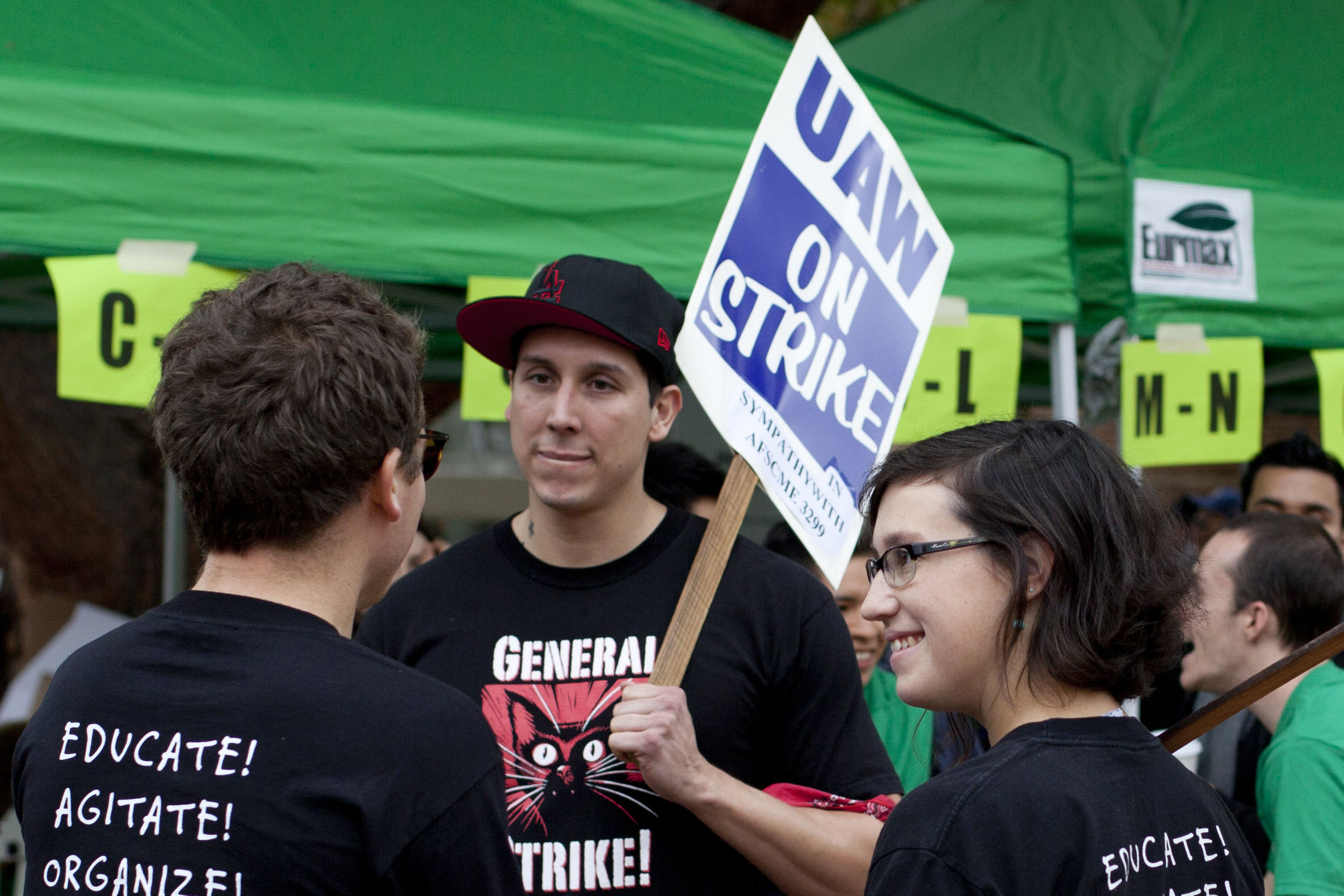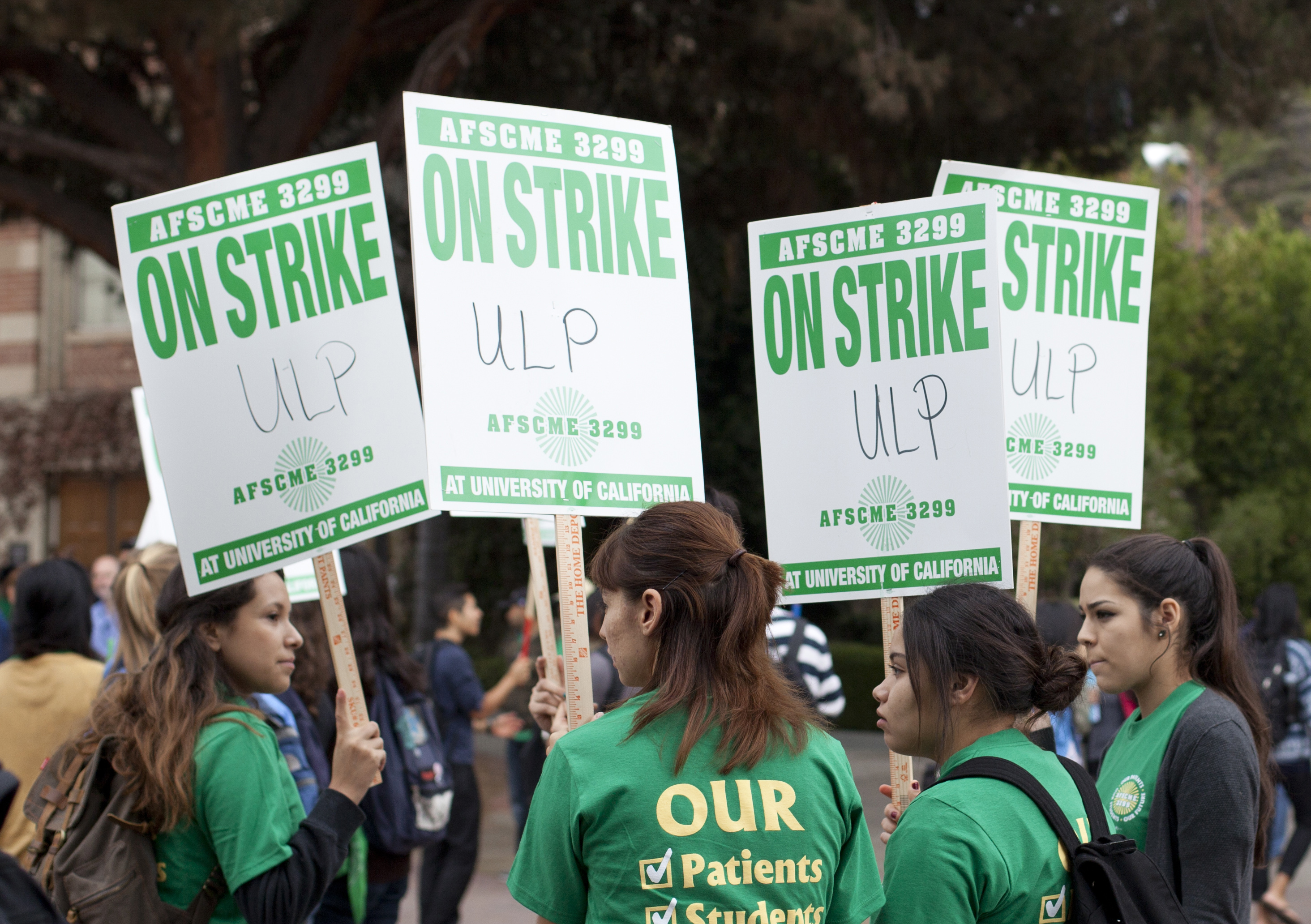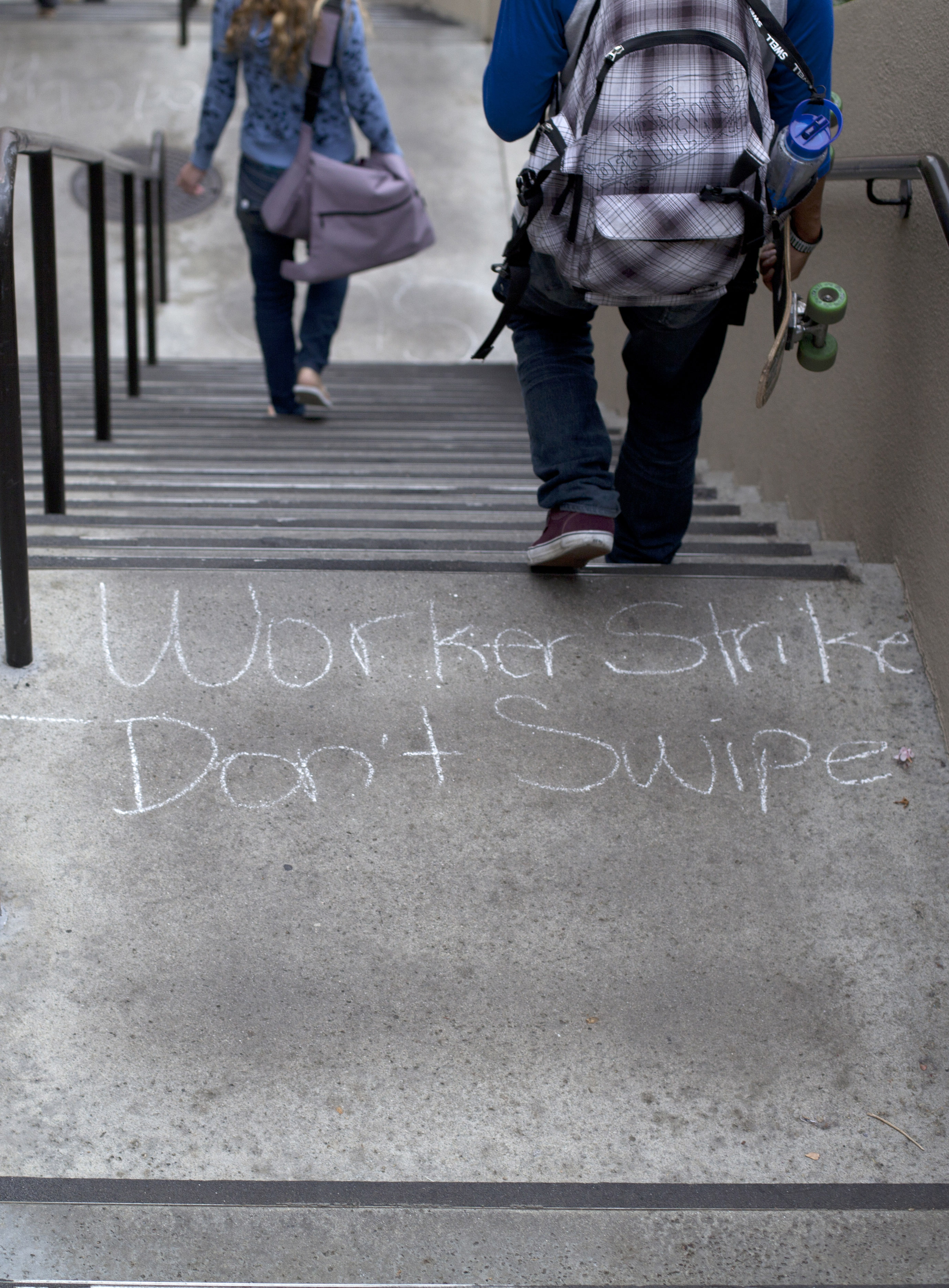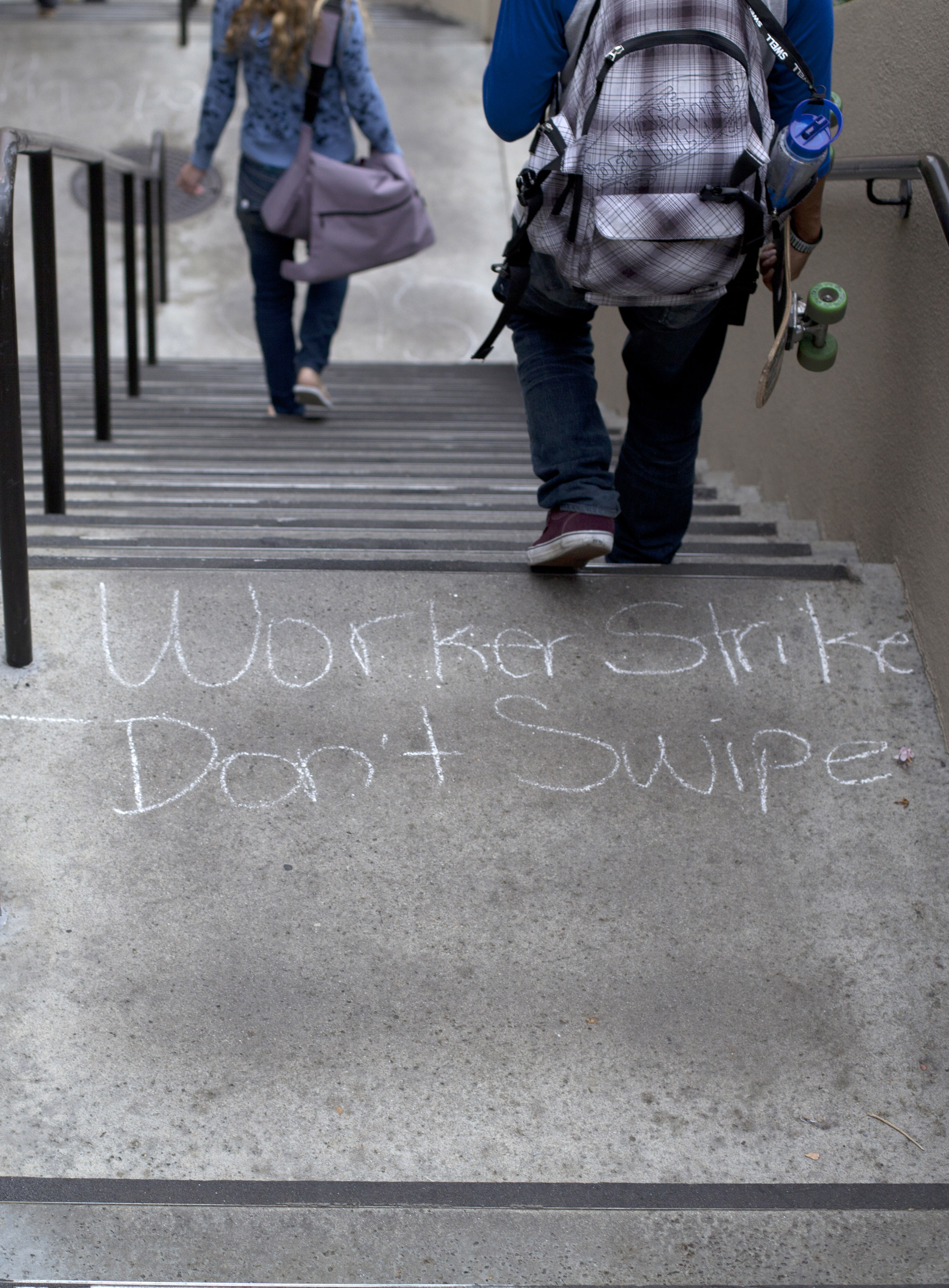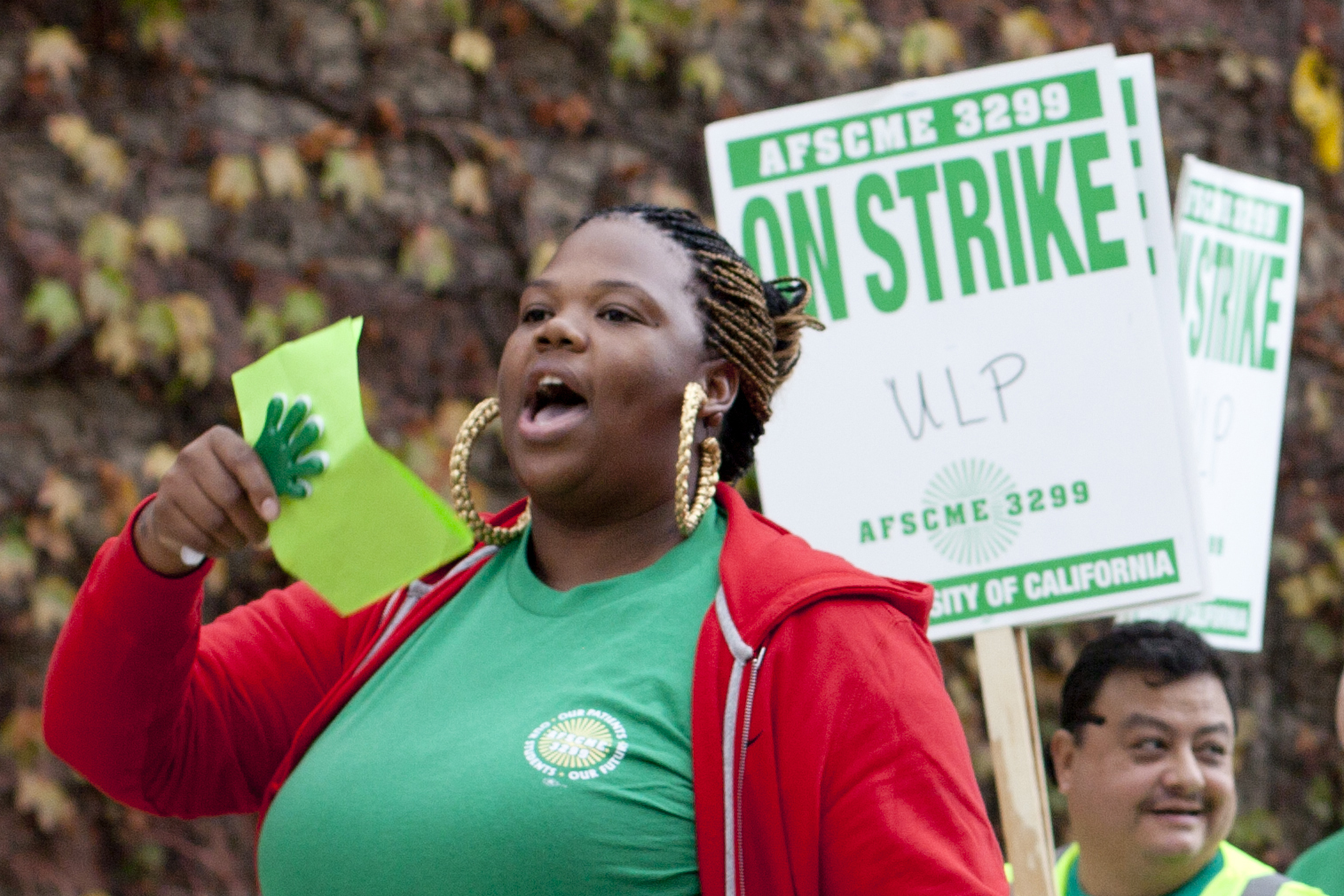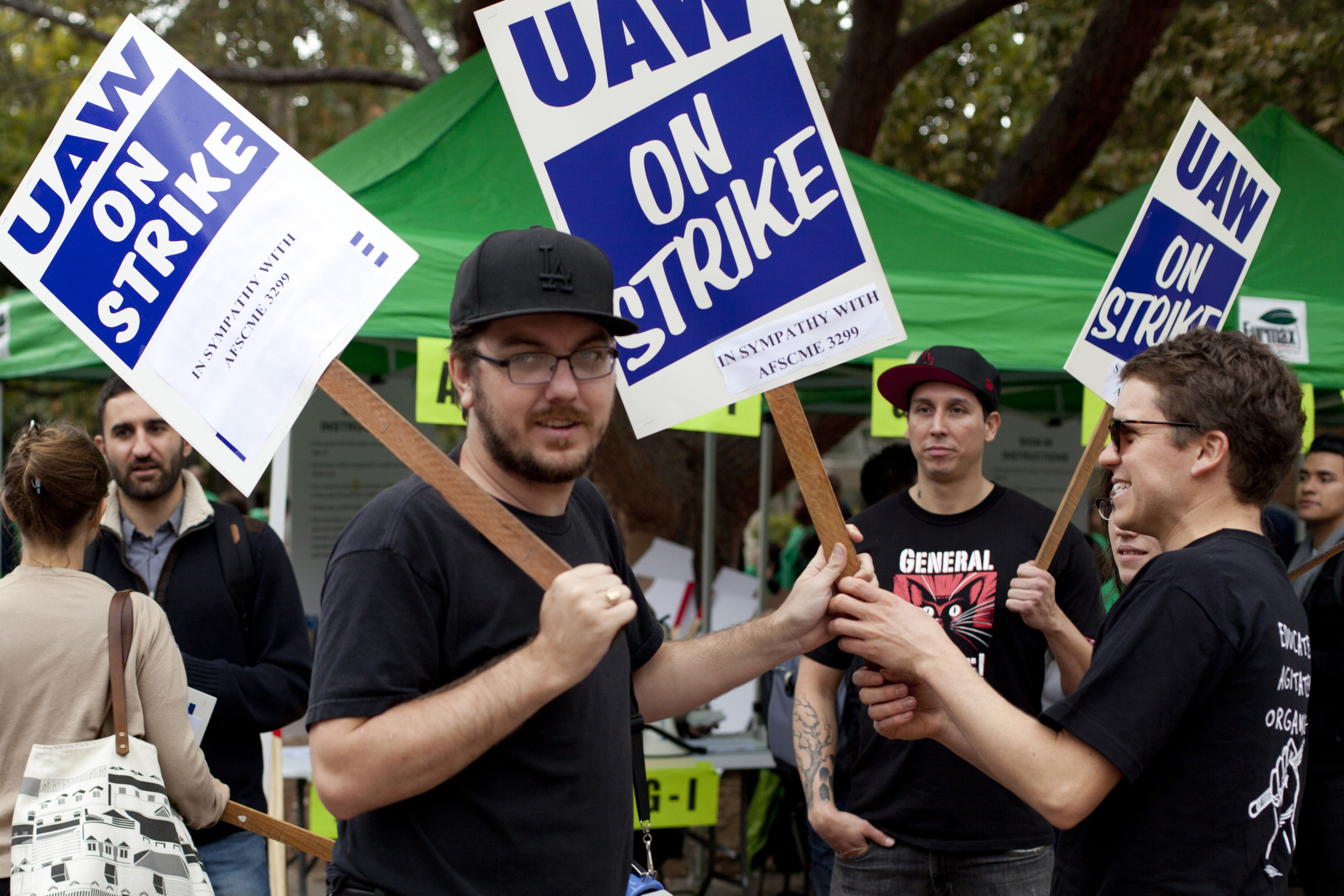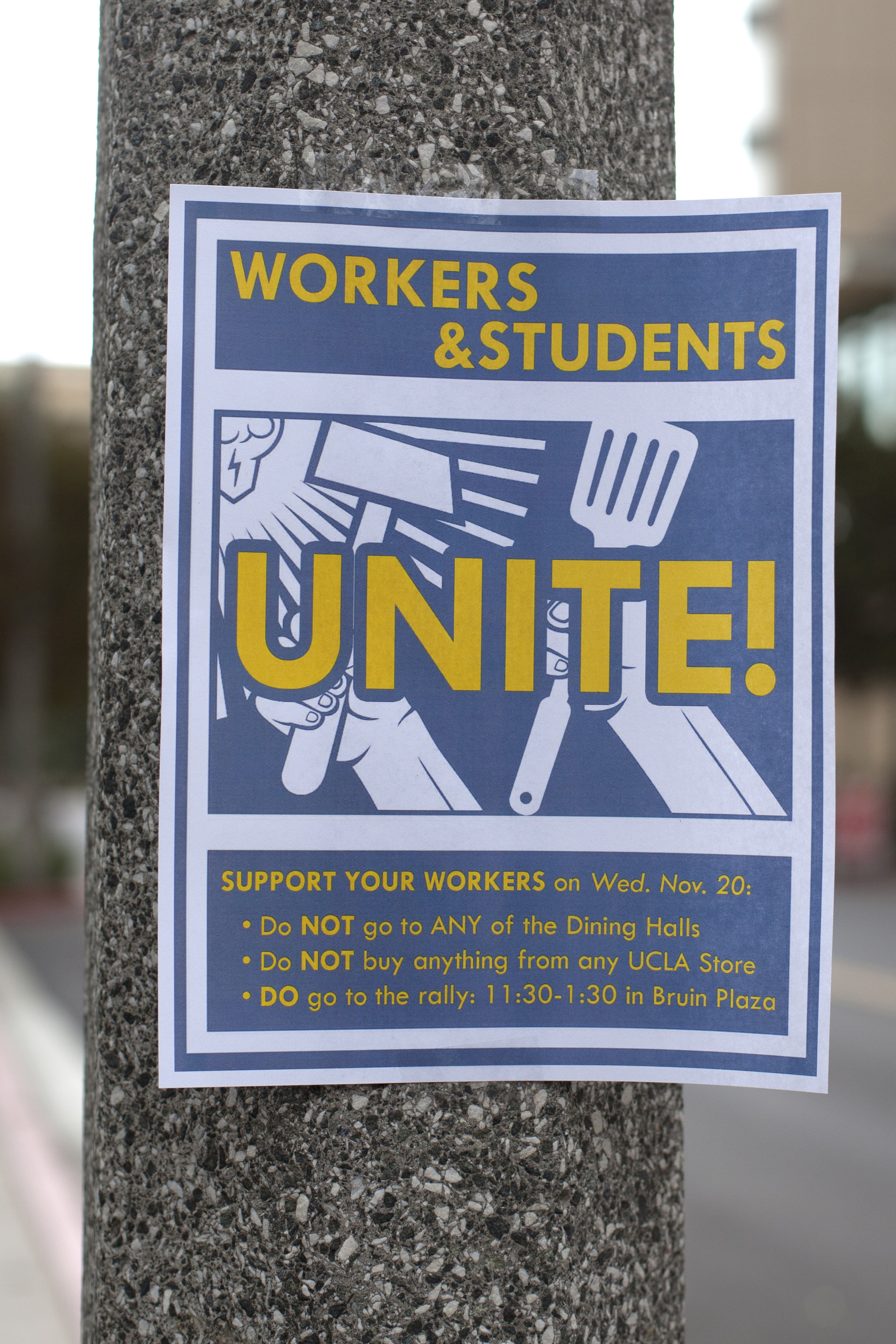 On Wednesday, Nov. 20th, University of California workers and allies staged a one-day strike in Bruin Plaza to protest alleged unfair and illegal labor practices.
The strike is state-wide, covering five UC medical centers and nine campuses.
Falling wages, and decreasing benefits were topics of concern. Workers and students gathered in the plaza with picket signs urging passers-by not to cross picket lines and use swipes to purchase food. Instead, demonstrators suggested students go into Westwood or come to Bruin Plaza for free food. Later, the protesters moved the picket line down to Ronald Reagan UCLA Medical Center.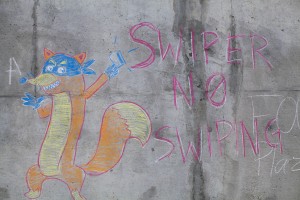 A chant of "Students and workers united for justice!" and the Macklemore quote, "It's human rights for everybody, there is no difference" rang out periodically.
The American Federation of State, County, and Municipal Employees (AFSCME) is one of the oldest unions in the country and the local branch, 3299, represents 22,000 UC workers who handle custodial services, gardening, food service and patient care at UC hospitals, the Daily Bruin reported.
Last May, ASCFME staged a two-day strike at UC hospitals to protest the strain that understaffing was placing on workers. Leading up to the strike, ASCFME alleges many employees faced intimidation and threats of termination for taking part. The UC's deny the allegations of intimidation and bullying.
Today, ASCFME is currently without a signed contract.
A signed contract is a written agreement that outlines what work will be performed for what wages, what benefits will be received, defines fair procedures for things like scheduling, and provides protocol for addressing grievances. The Los Angeles Times reported that the main issue keeping the contract from being signed is that the UC's want workers to pay a higher proportion of their pension than they currently do, and the union opposes this.
As reported by the Daily Bruin, the union and UC have been engaged in collective-bargaining negotiations since July 2012. After being notified of the planned strike, they asked AFSCME to call off the strike and resume talks.
Wednesday's strike is an official response to this alleged mistreatment and bullying of workers.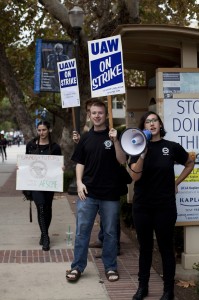 Student workers, tutors and teaching assistants represented by the UAW 2865, also known as the UC Student-Workers Union, joined the strike which caused many discussion sections to be cancelled Wednesday.
An anonymous grad student and teaching assistant in the Geography department, came out to support the AFSCME and hopes to see improved labor practices. Another graduate student who prefers to not to be named said, "We're here because their struggle is our struggle." On the Facebook page for the Strike in Solidarity with UC Workers, organizers wrote, "ONE COMMUNITY. ONE CONTRACT."
A UC Facilities worker and AFSCME Local 3299 member said that he wants to see a contract signed, but the UC's have been uncooperative so far.
Another UC worker in the custodial department said, "Benefits are the most important thing we are fighting for."
Sarah Danke, a Global Studies major and member of the Student Collective Against Labor Exploitation (SCALE) helped organize the students standing in solidarity with UC workers through Facebook. SCALE works toward ensuring fair wages and benefits for UC workers as well as student's rights. Danke said she hopes to see UC service workers and teaching assistants fairly compensated and envisions "a safe space for workers and students."
Fellow SCALE member and second-year Biochemistry major Janel Preciado shared a similar sentiment as she said,
"I'm here to support my workers and stand in solidarity with them. I don't feel comfortable knowing they're being intimidated."
After the last strike in May, there were reports of workers being interrogated in closets by their managers. This is the type of treatment the strike hopes to redress. Preciado also hopes that students will become aware of how workers within our campus community are treated.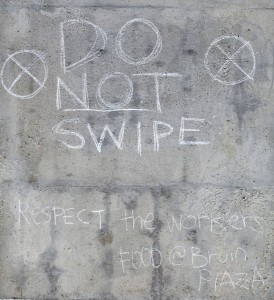 Despite the strike on Wednesday, three dining spots on the hill remained open. Messages written in chalk reminded students to support the UC worker's rights by not using these facilities.