UCLA Farmers' Market Brings Fresh and Sustainable Food to Students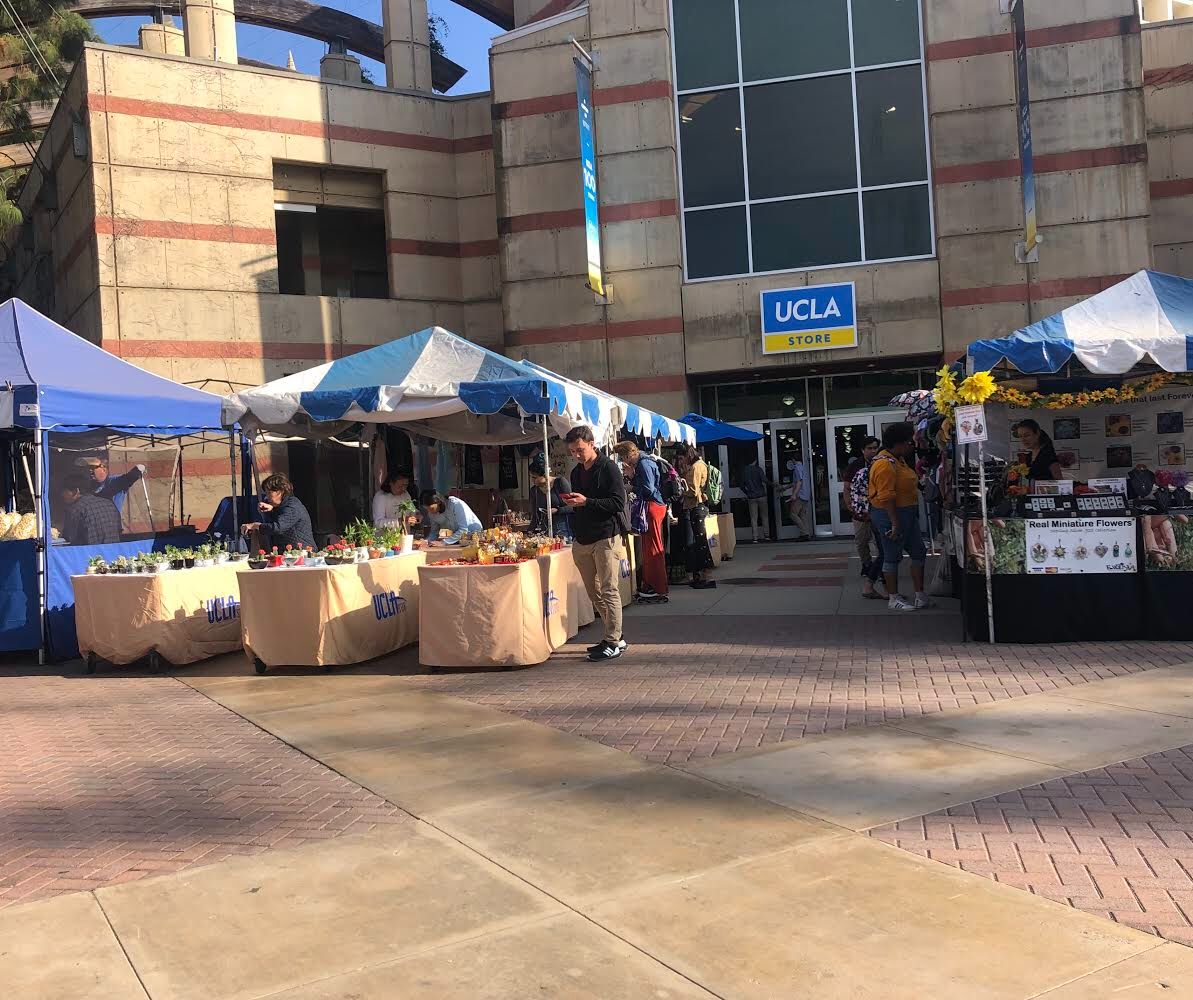 If you're a UCLA student who is looking to have a more sustainable lifestyle, the UCLA Farmers' Market is a great place to start.

The UCLA Farmers' Market has been bringing fresh, locally-grown produce, clothing, and other items to students since 2015. The organization is entirely student-run and supported by the Student Wellness Commission (SWC) and Associated Students UCLA (ASUCLA). It showcases many local farmers and craftspeople who sell jewelry, plants, and food products – primarily produce – to students.

When you buy produce or jewelry from the UCLA Farmers' Market, you support members of the Los Angeles community rather than corporations like Ralphs or Target. By purchasing local food, students practice sustainability as they are not supporting produce being driven or flown from other parts of the country. According to CEUSA.org, U.S. food travels "an average of 1,500 miles" and creates large amounts of "pollution and trash from extra packaging."

Most importantly, students can use their money to obtain fresh produce and support farmers who are severely underpaid. According to CUESA.org, buying produce from farmers' markets can help farmers secure profits and support farms that treat animals humanely. The UCLA Farmer's Market's October blog post urges consumers to "support people who are trying to make an honest living and contribute to the local economy by buying directly from them."

Julia Wilson, who studies International Development Studies (IDS) at UCLA, is one of the directors of the UCLA Farmers' Market board. As an organization director, Julie makes arrangements between local vendors and ASUCLA so that students can have biweekly markets each quarter. When asked about the organization's impact on the UCLA student body, Julia says that she loves the sense of community it creates. "I hope it makes a positive impact on the UCLA community," she says, "My favorite part of running the market is seeing the joy [that] fresh and local produce bring to the student body."
In addition to the biweekly markets, the UCLA Farmers' Market hosts various events on sustainability. Their website has many informative articles targeted towards college students who want to be more environmentally friendly or engage in mindful eating. If you are interested in supporting the market, it will occur once more this quarter on Nov. 20th from 2 p.m. to 6:30 p.m.