UCLA Hosts Mental Wealth Conference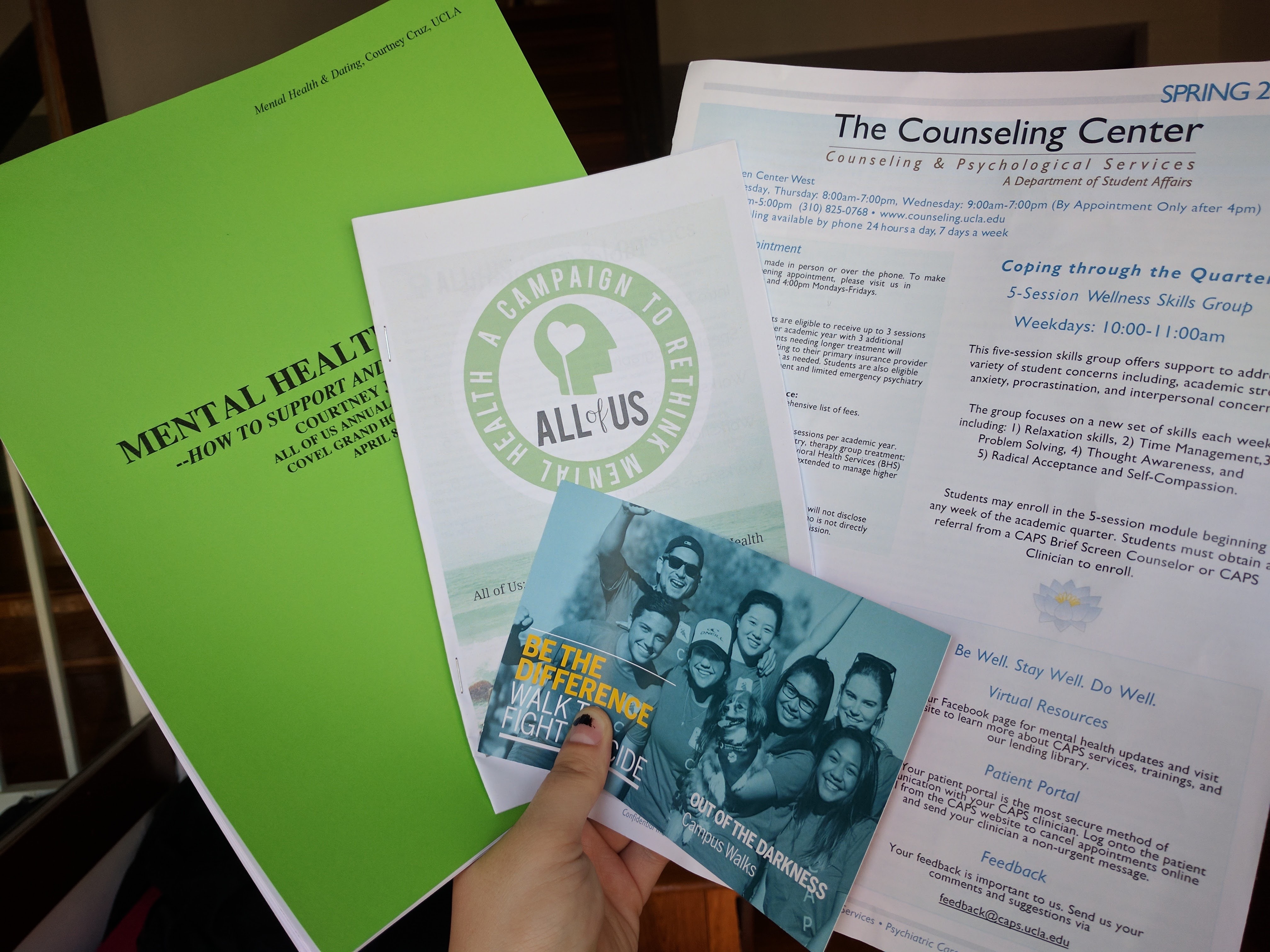 Photo by Jessica Waite
On April 8, 2017, UCLA's All of Us: A Campaign to Rethink Mental Health hosted the Mental Wealth conference. The six hour event featured guest speakers and workshops about maintaining mental health in a bustling college environment. This is the third annual conference put on by All of Us. This year's conference was organized by Priya Kohli and Arsheeta Kumar.
All of Us is an organization started in 2014 by UCLA students to raise awareness and combat stigma surrounding mental health. This year, All of Us aims to open a dialogue between individuals of all backgrounds and explore aspects of self-care.
The keynote speakers consisted of Mingjie Zhai of The Love Story, motivational speaker Emily Wu Truong, hypnotherapist Jo Pessin, and addiction expert Adi Jaffe. Each spoke of their personal struggles that inspired them to eliminate the stigma surrounding mental health.
Participants had the opportunity to attend three workshops throughout the day. Workshops included topics such as "Mental Health & Dating", "Psychology of Money", "Letting Go of Perfectionism", and "Self-Care for Advocates." The workshops were led by on-campus organizations, students, and professionals.
"Mental Health & Dating" focused on maintaining positive romantic relationships when one partner (or more) is struggling with their mental health. Participants were given resources, including a handbook and laminated cards, to peruse while listening to a student speaker. At "Psychology of Money" students learned how various mental illnesses can affect personal finance and how money-related stress can be managed by college students.
Mental Wealth's closing speaker was actor and advocate Justin Baldoni. Baldoni shared his own mental health struggles and spoke about the steps he is taking now to make sure those in need have access to help. Baldoni currently plays Rafael on "Jane the Virgin." Additionally, Baldoni serves as CEO and co-founder of Wayfarer, a production company with a focus on spreading positive messages.
Conferences like Mental Wealth are invaluable for college students who may not learn about mental health on their own. Whether or not a person has mental health issues, everyone has mental health. Taking the time to learn about stress management and mindfulness can help students in their college careers. At UCLA, where 1 in 4 students attend CAPS, mental health education and programming is a must.
CAPS, UCLA's Counseling and Psychological Services, offers individual and group therapy, psychiatry, and drop-in mindfulness groups. CAPS can be reached at (310) 825-0768.