UCLA is the First University to Support Sikh Residents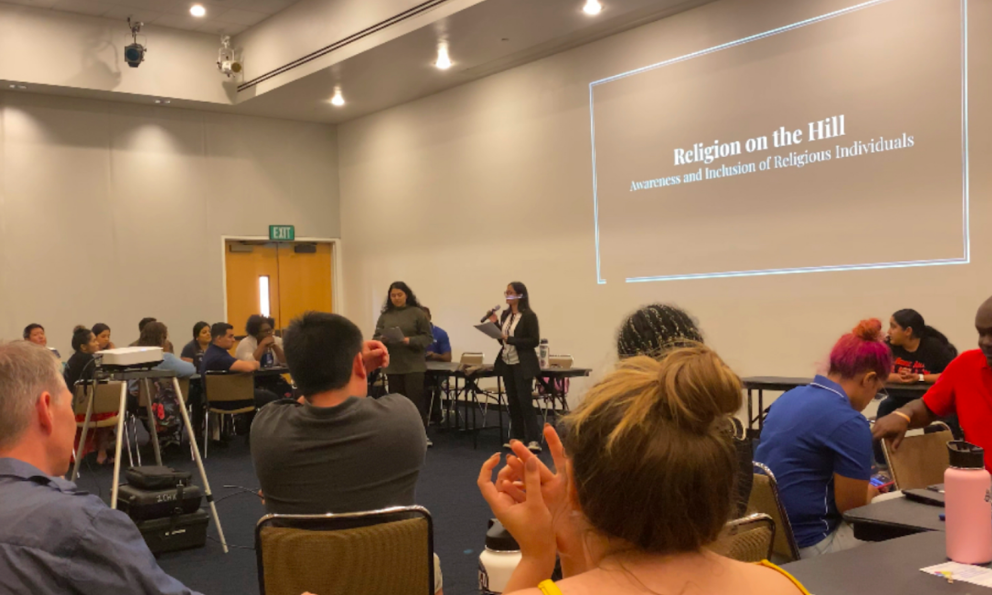 Although the summer for some is one of travel and new adventures, this summer has been one of tireless work for the Sikh Student Association. Advocating for awareness of Sikhs and all religious inclusion on all institutional levels, the Sikh Student Association aligns itself with making huge institutional changes and more religious inclusion for all salient religious identities at UCLA.
In September of 2019, UCLA became the first university in the United States, probably even the world, whose Residential Life programs have "pledged [their] support to help the Sikh Student Association with raising awareness about their organization and the support they provide Sikh students and community members, especially in light of some unfortunate acts of bias experienced by the last year" as stated by Brian McDonald, Director of Residential Education.
Sikh Student Association leaders have worked actively with Brian McDonald and Assistant Vice Chancellor, Suzanne Seplow to initiate programs for a prayer space, religious holiday inclusion on the calendar, and religious inclusion training for student leaders and professional staff. Some ways Residential Life has supported Sikh residents and Sikh student leaders in ResLife is by starting off with helping and preparing me, the Resident Government Council President of Courtside, to give a 1919 talk based on the message of implementing "Love over Tolerance" in communities and within individuals themselves.
UCLA-based design team, Double Major's Paul Mendoza and his beyond-talented team worked with the Sikh Student Association by launching international and accurate Sikh gifs/stickers that can be used on Instagram and Snapchat, and included two very important Sikh holidays on the Residential Life Dorm Room Calendar. During professional staff meetings on Tuesdays, space was allocated for the Sikh Student Association to present how to honor and practice religious inclusion and awareness on the Hill with their student leadership teams and residents. I have since then been invited to different staff meetings on the Hill to talk about religious inclusion and awareness for residents to different student leaders. 
Sonia Wraich, Internal President of the Sikh Student Association exclaims, "UCLA Residential Life's support for religious communities on campus, including my own Sikh community, has shown me the importance of an inclusive space where our differences are celebrated. I was able to help prepare an Articles of Faith training that created space to inform and improve the staff's understanding of religious residents. The ability to hold trainings of this nature is crucial to building relationships with students as they show Res Life's commitment to its students and their needs. The feeling of being heard and welcomed is a privilege that I thank Res life for giving that to me!"
Residential Life's professional staff's ambition and passion to support religious groups, communities, and student leaders, are inspiring. To work with individuals and an administration that listens to the concerns of residents and works diligently to solve problems and raise awareness has been a true pleasure. As a member of the Sikh Student Association at UCLA, as a resident, as a student leader, and especially as a Bruin, I am so grateful to these professional staff individuals who have given me so much room to address concerns and have helped me in using my abilities to further support the Bruin community.