UCLA LGBT Resource Center Holds Gender-Affirming Photoshoot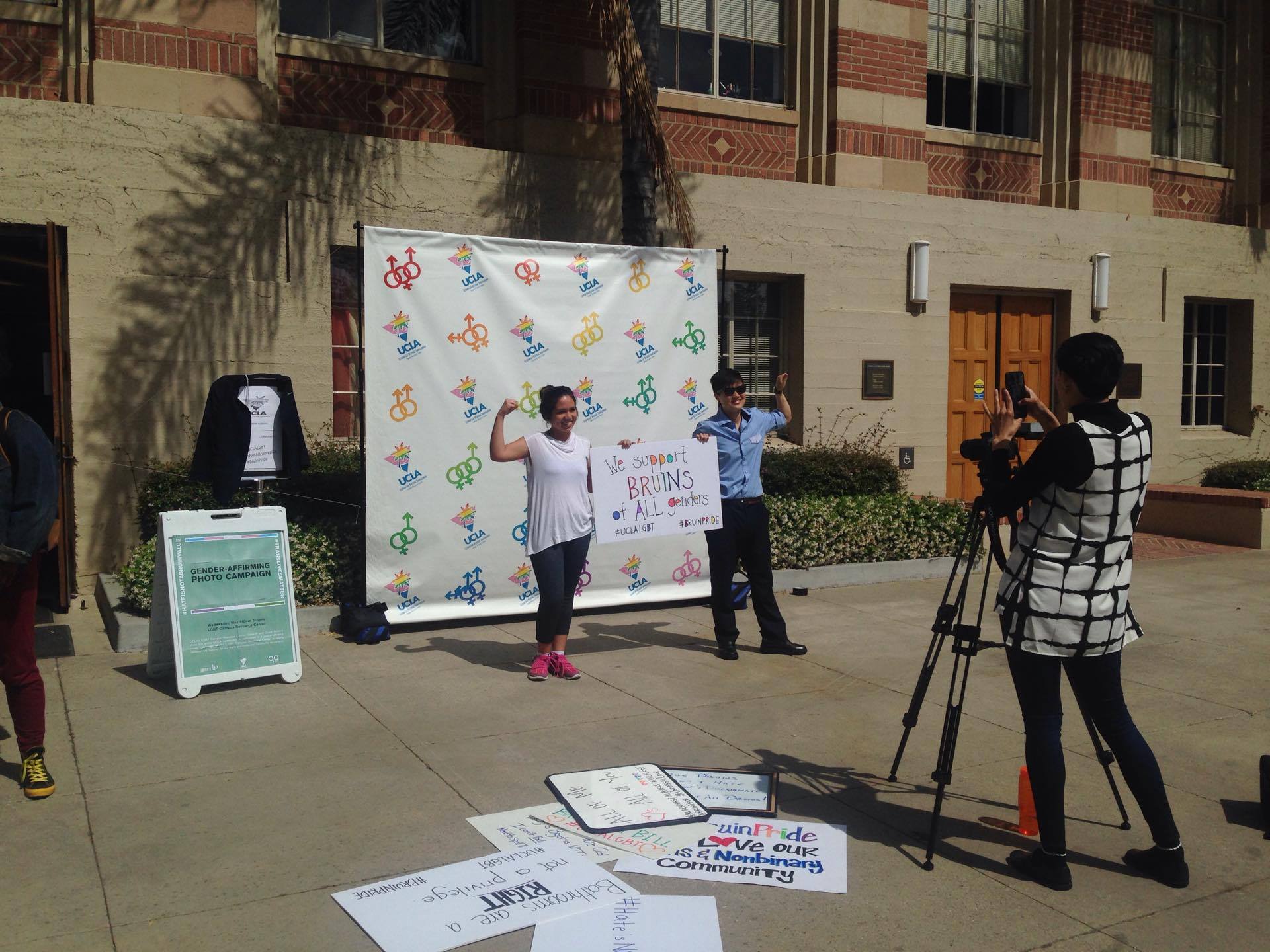 Featured photo by Tulika Varma.
On May 11th, the UCLA LGBT Resource Center organized a gender-affirming photoshoot to provide a positive space for trans and nonbinary Bruins. Participants had their photos taken in front of a backdrop and carried signs that displayed positive messages of support, affirmation, and love for queer, trans, and nonbinary Bruins.

Alex and Patty, undergraduate interns at the LGBT Resource Center, said the event was planned after a student came into the center to draw attention to the recent instances of transphobic and antifeminist bigotry on campus.
The Center also organized a healing space for trans and nonbinary students the night before. This space was intended to be a closed, safe space for these students to express their frustrations with the current campus climate and the hateful sentiments being expressed by certain students.
We all hope to see other such events and spaces in which we express love and support, not hate, for queer, trans, and nonbinary Bruins!