UCLA'S Gender Health Fair: "How to keep sex, safe, healthy and positive"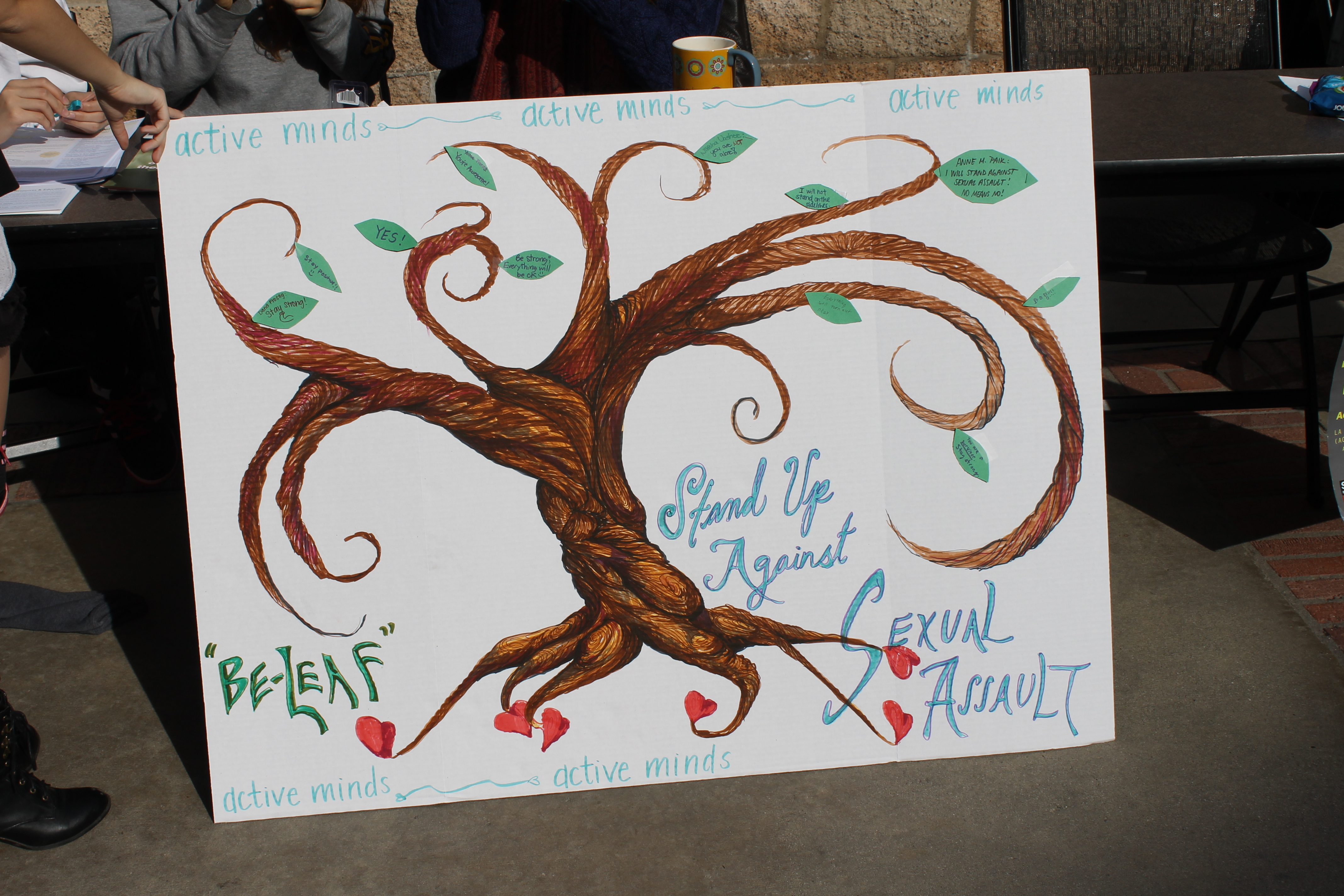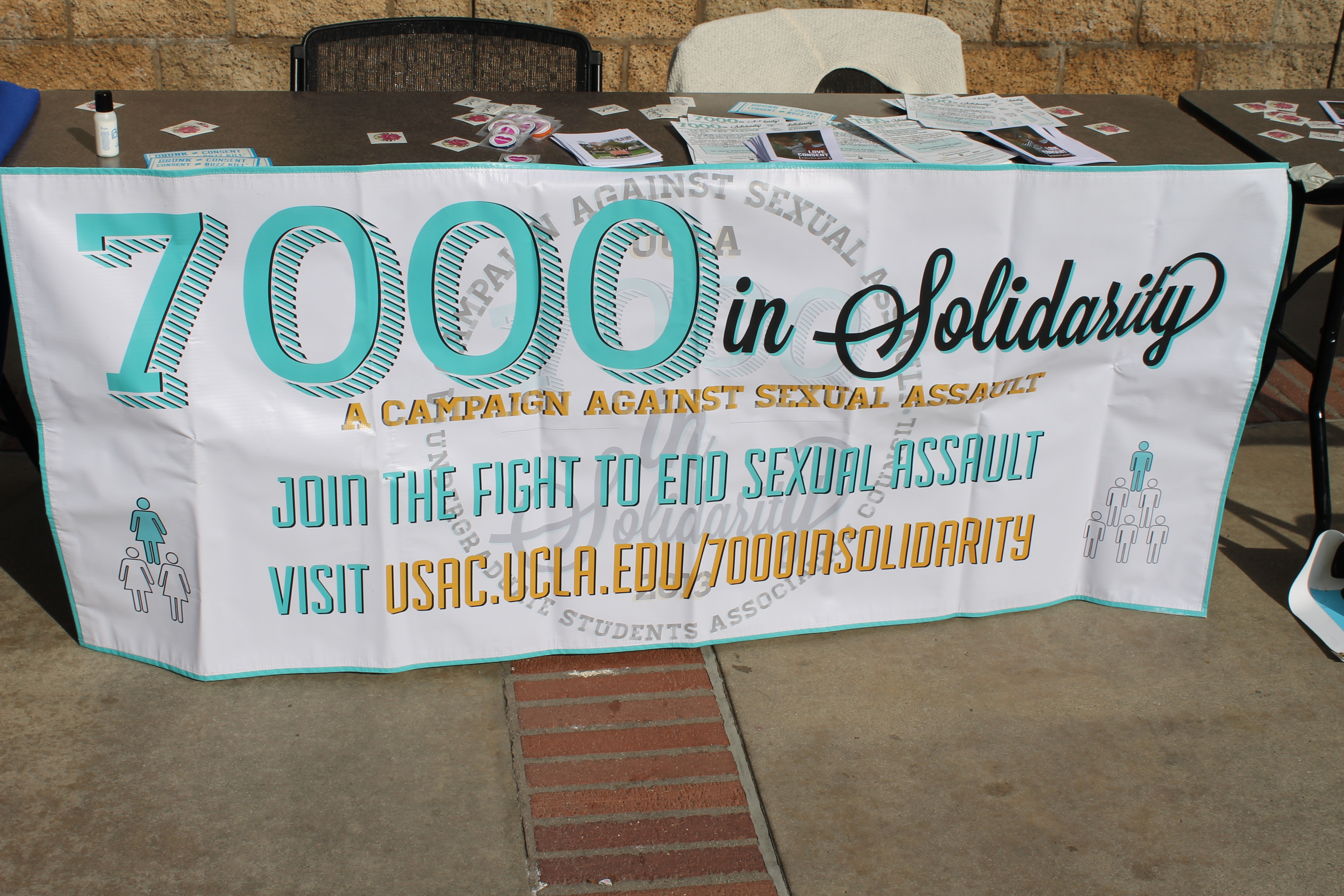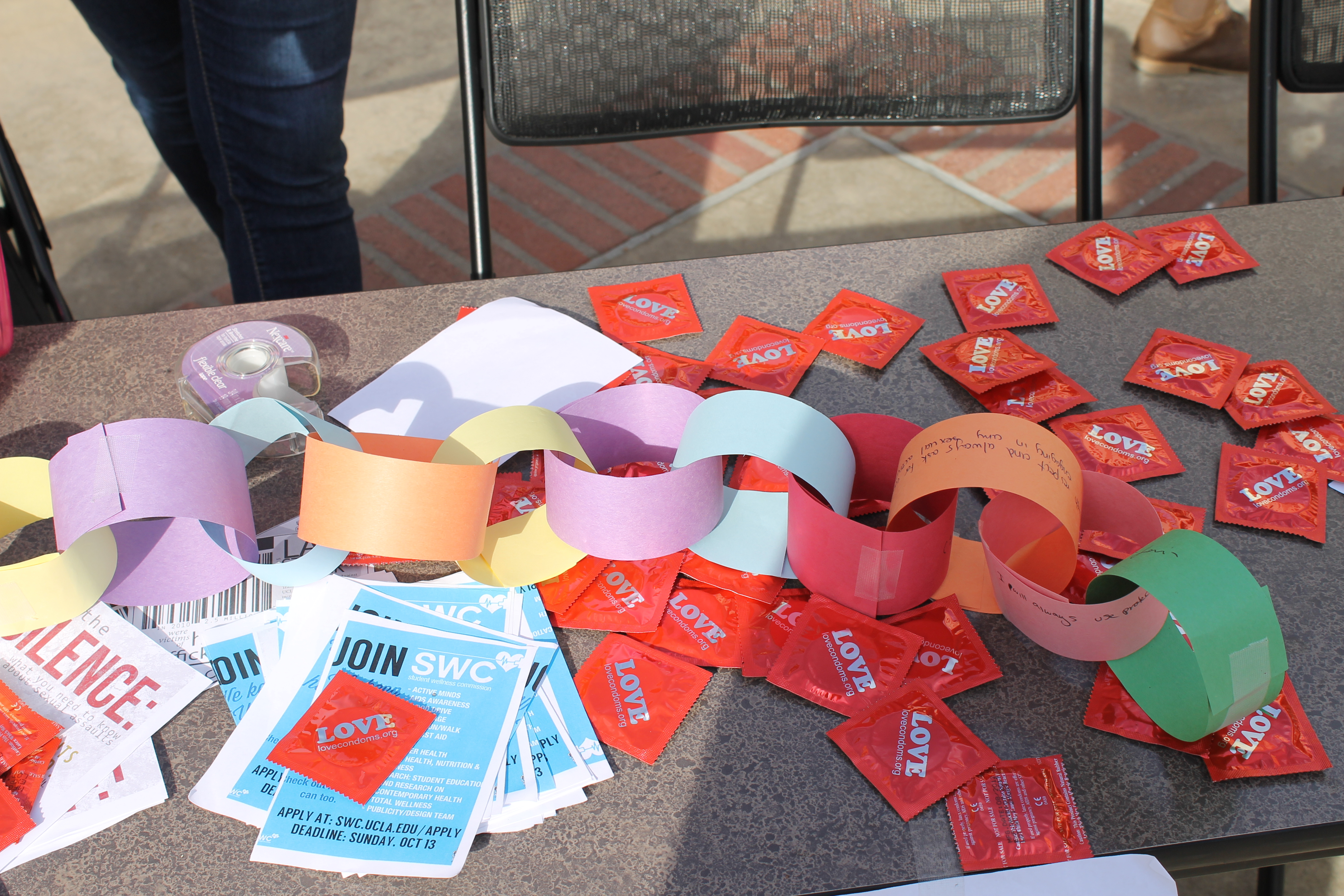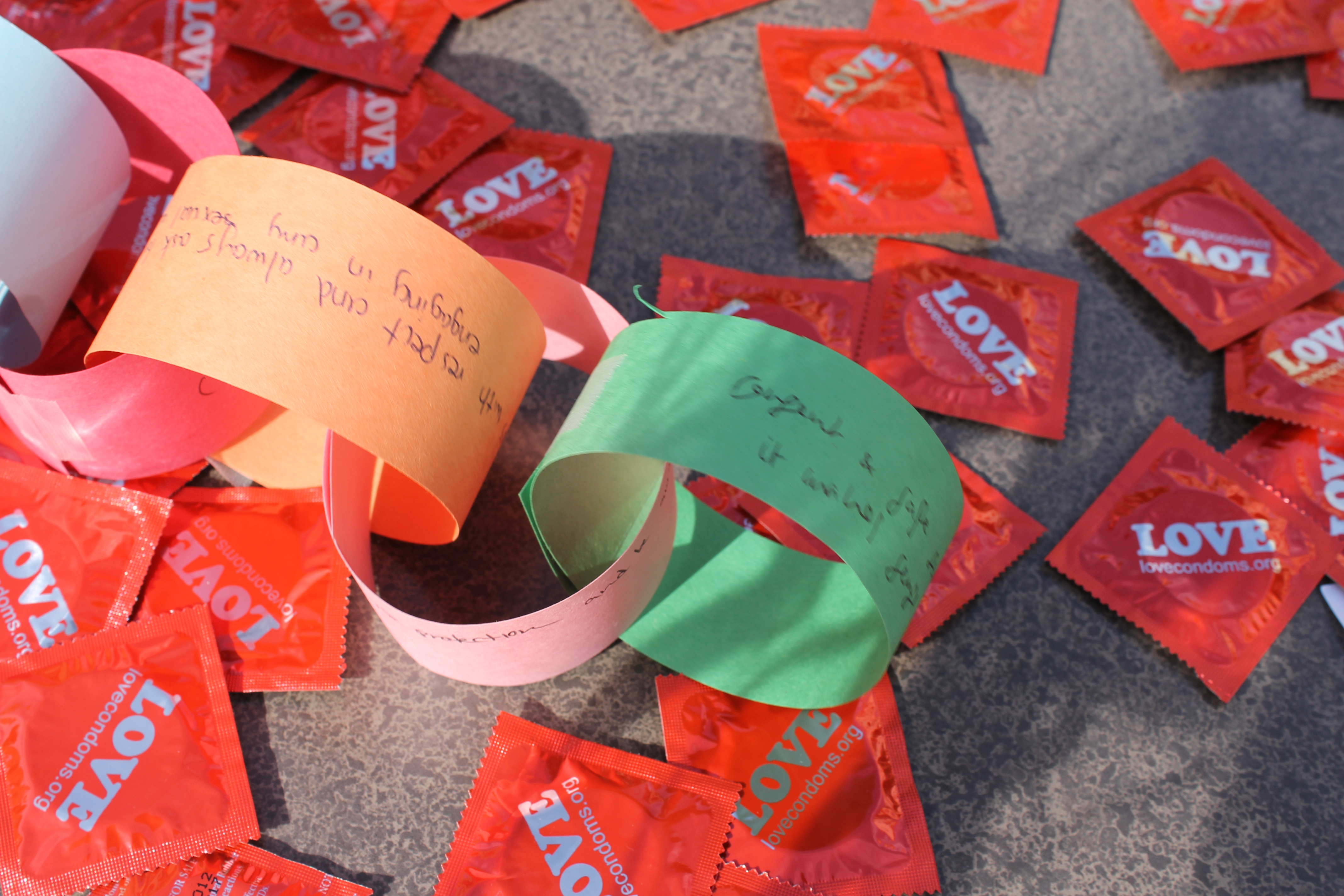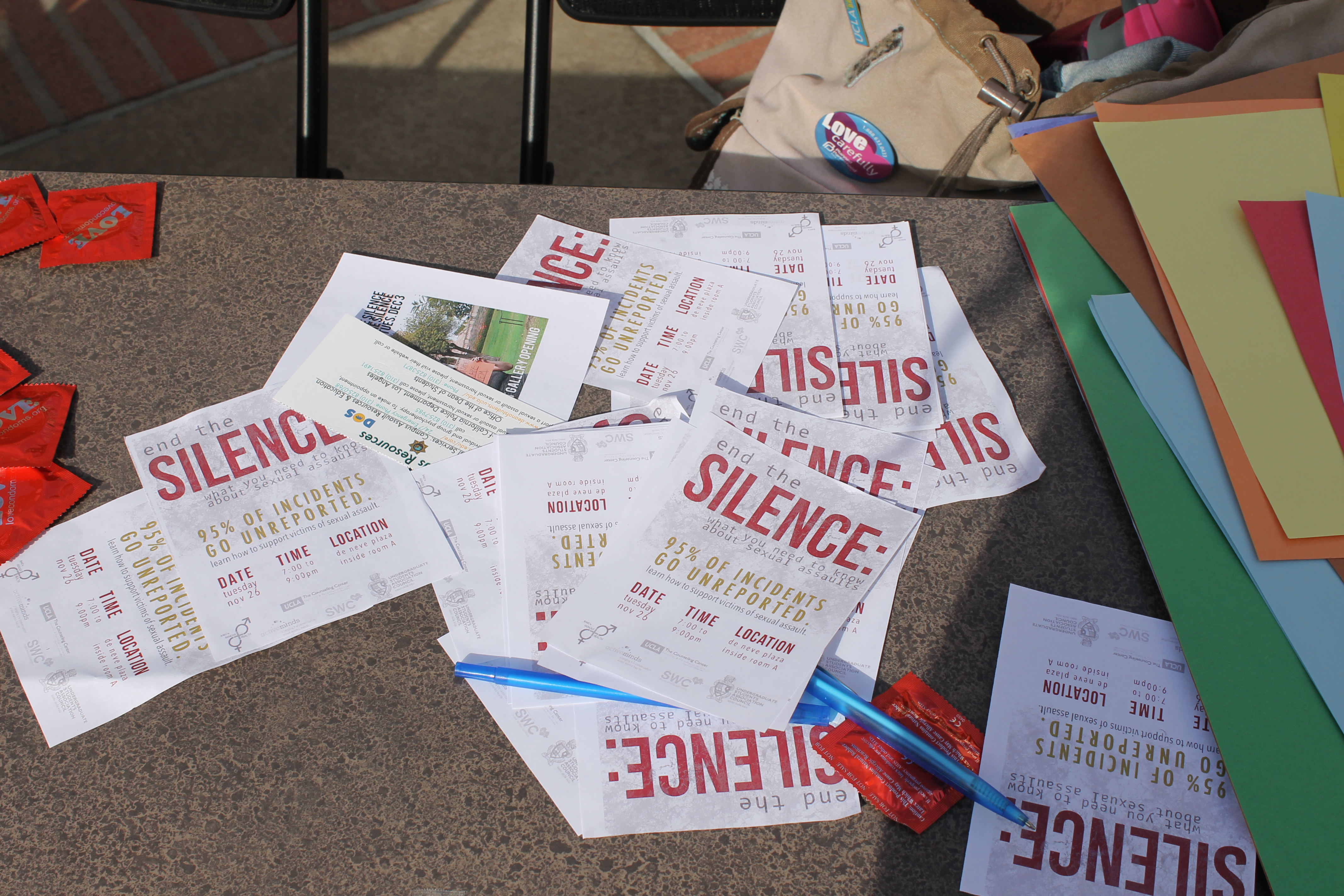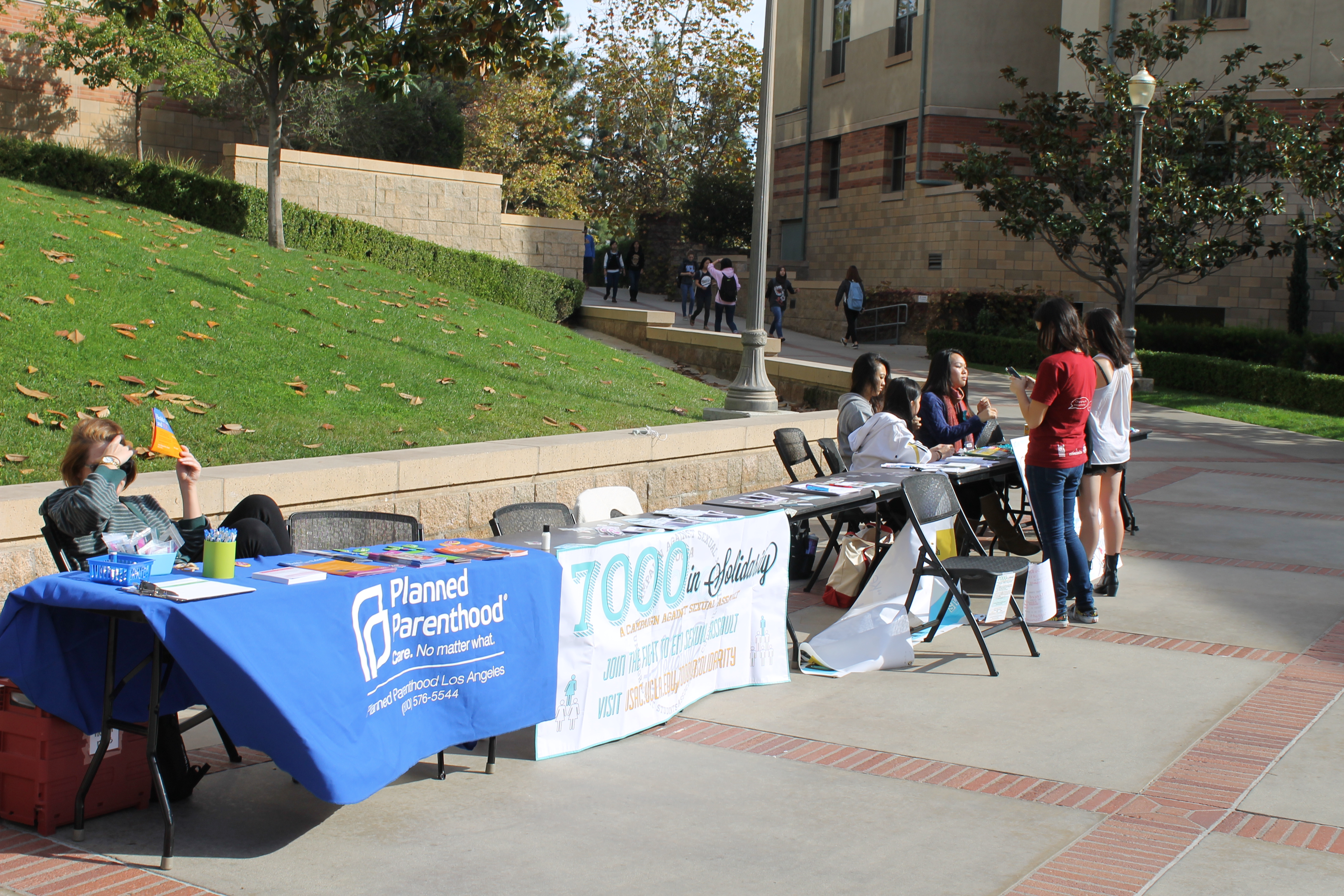 On Tuesday, Nov. 26th, UCLA's Gender Health Committee, part of the Student Wellness Commission, put on the Gender Health Fair in De Neve Plaza.
With the mission "learn how to keep sex, safe, healthy and positive," SWC's Gender Health Fair succeeded.
Set up in the plaza from 11am to 2pm, Beck was playing on loud speakers and there were tables from Planned Parenthood and 7000 in Solidarity. As soon as I approached the fair, Savannah Badalich, Campaign Manager of 7000 in Solidarity, gave me a whiteboard with the simple question, "How has sexism affected you?" Then, she handed me a pen to write down my answer.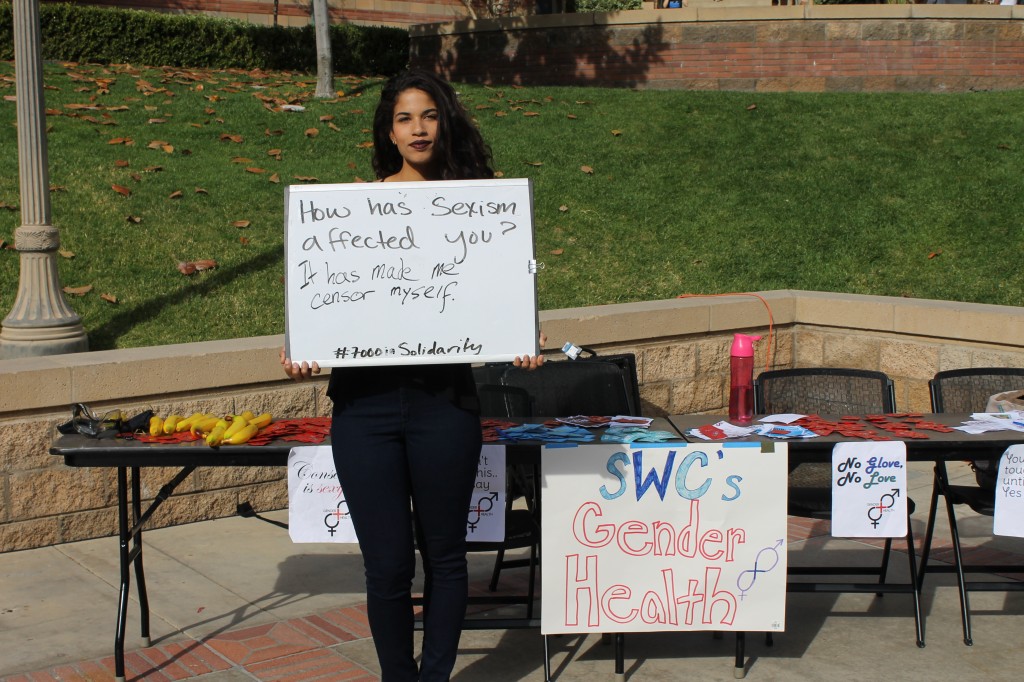 Next to 7000 in Solidarity, a table was set up covered with condoms, plastic bananas and "drunk" goggles.
The plastic bananas and condoms were able to provide a clear, while frightening, view of what drunk sex can look like. It wasn't pretty. I was handed a banana and reached for the air next to it, and then ripped the condom while putting it on said banana.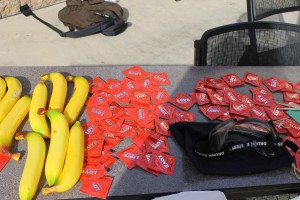 Jawhara Tariq, the co-director of the SWC's Gender Health Committee, noted a somewhat adverse reaction to free condoms and sexual health education – presumably because it was mostly younger students at the fair located by the dorms in De Neve. However, she also was able to educate a young man on what constitutes consent and how to manage consent in intoxicated situations.
Knowing that even one person could be informed how to have safer, more positive sex is enough – there's a likelihood that the young man could share what he learned with his friends, thus creating a domino effect.
In addition to receiving free condoms and sexual health information, I was able to learn about some upcoming events.
On Tuesday, December 3rd, there will be an art opening for 7000 in Solidarity: A Consent Revolution Art Exhibition from 5pm-7pm in Kerckhoff Hall Art Gallery.
On the event page, it is cited as "a testament to the victim blaming, prejudice and cruelty faced by those who have been assaulted."
On display throughout all of 10th week, this powerful and moving art show shouldn't be missed!
"Like" them on Facebook!!
UCLA's Gender Health Committee