UCLA's Third Annual GenderGap Clothing Drive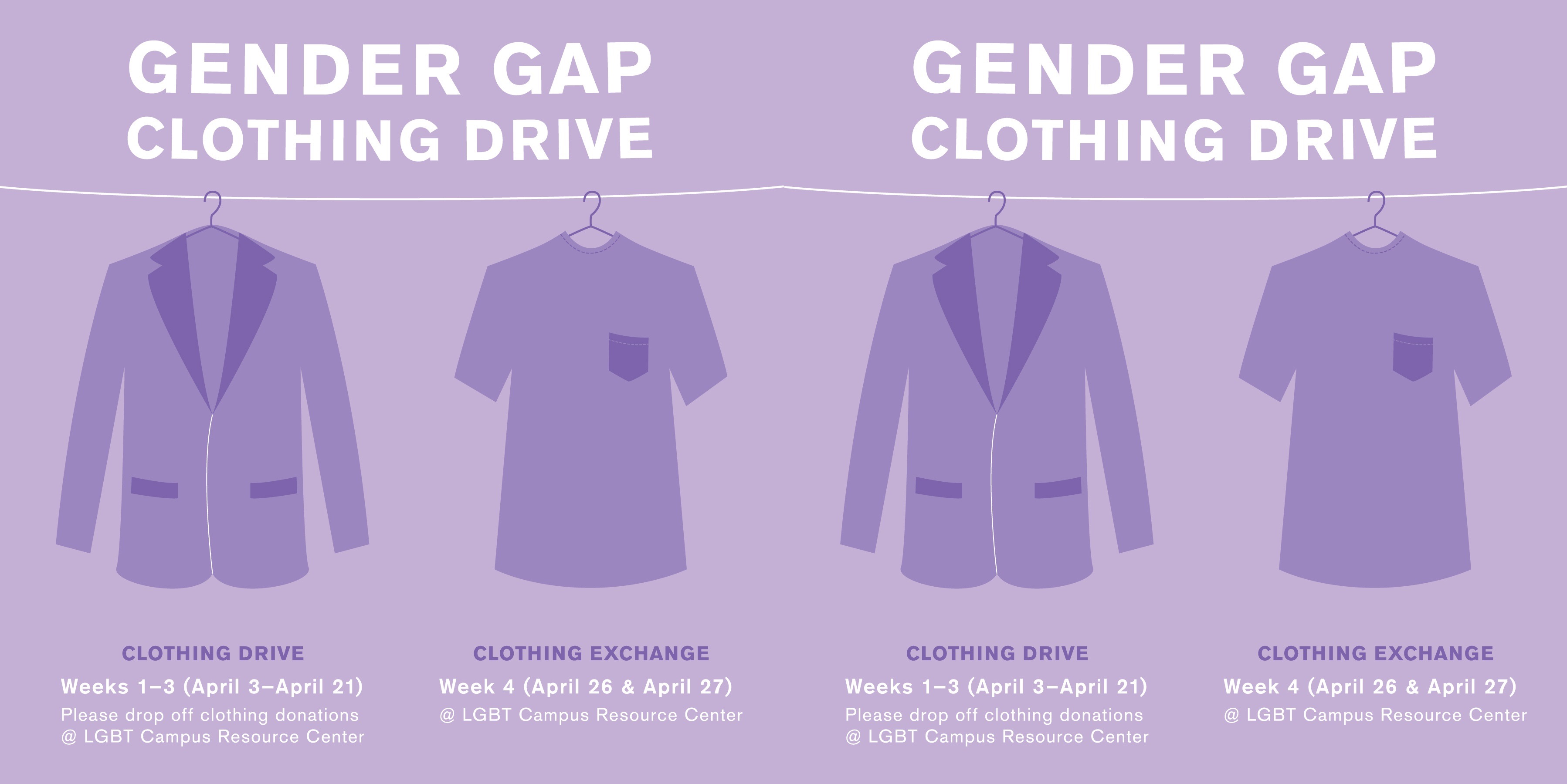 Image courtesy of Syd Rein
As part of Trans Visibility Week, the LGBT center began its GenderGap Clothing Drive on Thursday, April 6. This is the LGBT Campus Resource Center's and the UCLA LGBTQ Student Leadership Council's third annual Gender Gap Gender-Affirming Clothing Drive. The UCLA community is encouraged to donate clothes that will be made available to transgender students, non-binary students, and students who are currently exploring their gender identity and gender expression.
Megan Van Der Toorn, assistant director of the LGBT Campus Resource Center, brought the program to UCLA three years ago. The goal of GenderGap Clothing Drive is to provide a basic resource: clothes that affirm students' identities. "Clothing is such a huge part of how we show up and how we're read. And clothes are expensive," said Van Der Toorn. The clothing drive helps students who might be struggling to pay for their new wardrobes by allowing them to build it up through the donations. "Someone, maybe who was assigned male at birth, but someone may be identifying as trans feminine or non-binary and [they] may think that dress is really cute" Van Der Toorn stated. Students exploring their gender expression may be hesitant about spending their money on clothing they've never tried before or may be worried about receiving judgement in a store. The clothing drive provides these students with the opportunity to try something out.
The GenderGap Clothing Drive fills a need while emphasizing the fact that everyone has the right to express themselves. The clothing drive will continue for another two weeks, ending on April 21. Donors can drop off clothes, particularly professional clothing, at the LGBT Campus Resource Center. After the collection period, the center will host a clothing exchange on April 26-27. The clothes are organized by type of clothing instead of gender, so students can find clothes that appeal to them without worrying about the gender connotation that has been placed on that clothing by a cis-normative and heteronormative society.