"Undocumented Stories" at the Museum of Social Justice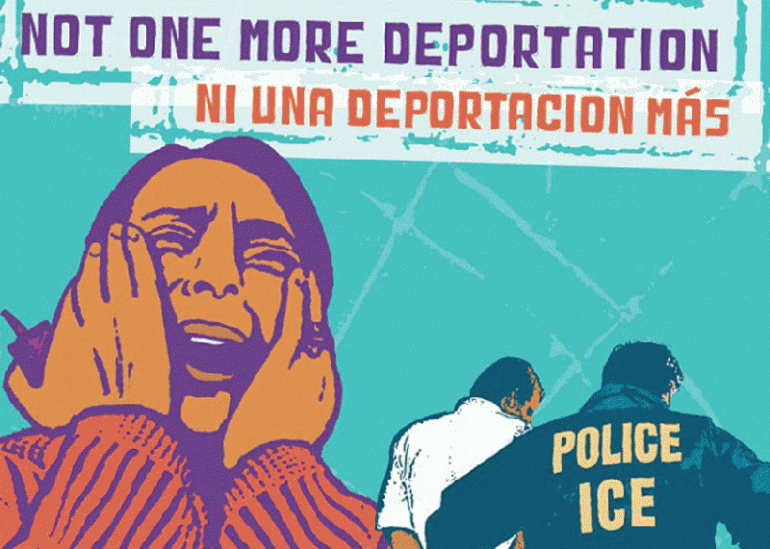 Illustration by Dignidad Rebelde / CC BY-NC-ND
"Undocumented Stories", an eye-opening exhibit exploring the world of undocumented immigrants living in Los Angeles, is coming to the Museum of Social Justice on October 22, 2016. The exhibit, located underneath the United Methodist Church on Olvera St., is sponsored by the UCLA Labor Center and developed by students and faculty in UCLA's Labor and Workplace Studies minor.
There are currently about 11 million undocumented immigrants in the United States, with the state of California having the largest population. Immigrant rights activists, especially the youth, fought for and won the passage of the California Dream Act, which allows undocumented students access to financial opportunities to assist them in pursuing higher education. Following the passage of the Dream Act, undocumented youth also fought for the passage of Deferred Action for Childhood Arrivals (DACA). DACA has successfully ended the deportation of more than 553,000 undocumented youth all over the United States, and granted them the right to work.
However, the undocumented community has been plagued by the persistent stereotype that they are all criminals. This misrepresentation of the immigrant experience has lead to the deportation of 2 million undocumented immigrants in the past eight years. Undocumented immigrants across America have organized numerous marches, campaigns, meetings, etc. to challenge the stereotypes in which they are cast.
"Undocumented Stories" is a collaboration between students, unaccompanied minors, and community members. There will be pictures, oral histories, works of art activism, and videos to help visitors witness the undocumented immigrant experience. Through their powerful voices, undocumented immigrants from different parts of the world will come together in a one-of-a-kind exhibit to share their stories with the rest of the world. Come visit the exhibit starting October 22 at the Museum of Social Justice and become a part of the immigrant rights movement!