Upcoming De-Stress Events for Finals Week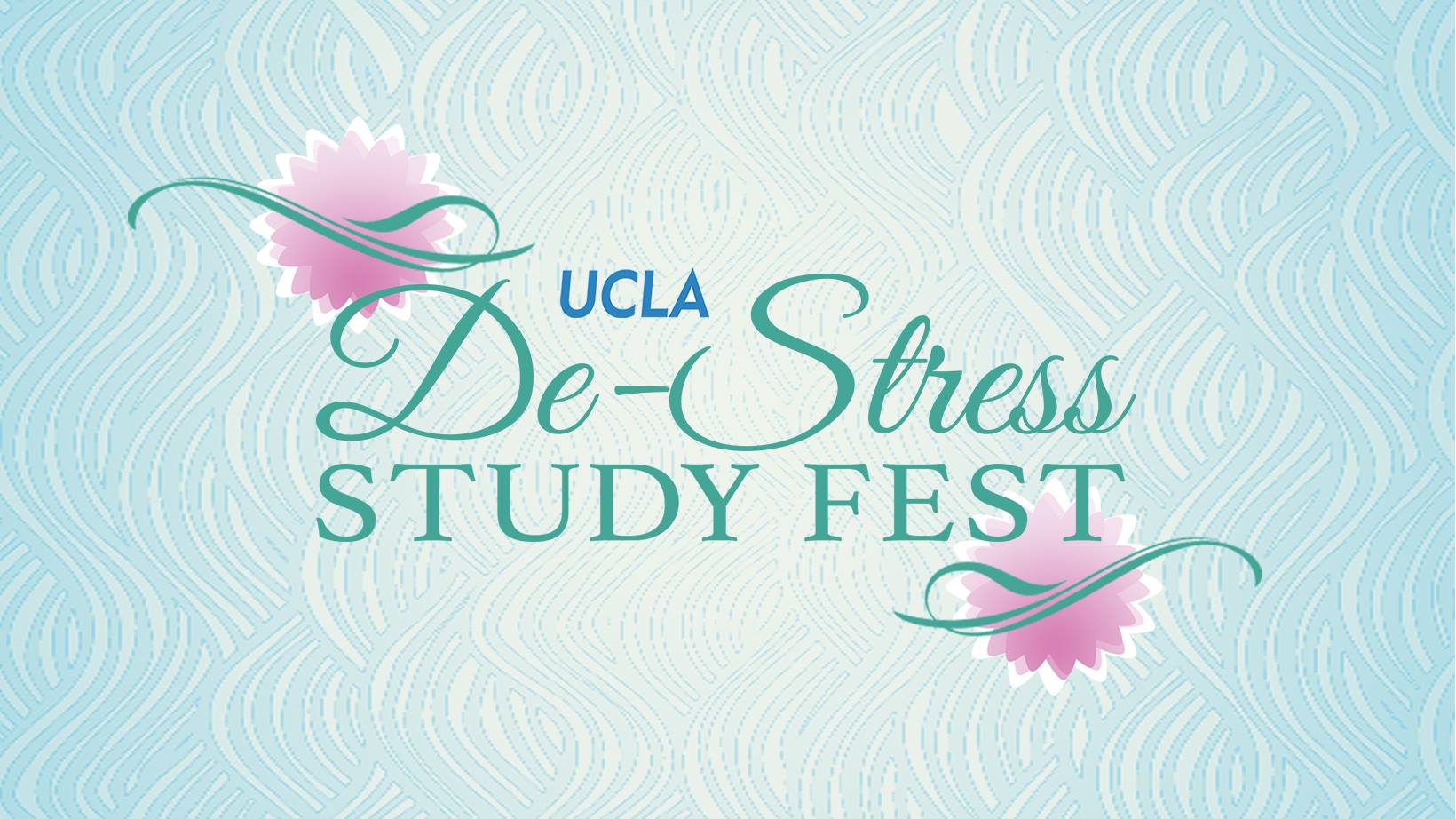 Image courtesy of The UCLA De-Stress Study Fest
As another finals week approaches, it can be easy to feel overwhelmed with ever-increasing to-do lists, homework, and other responsibilities. Here are some upcoming events that can help relieve stress and put you into a positive mindset for finals!

These are just a few of the events provided by organizations at UCLA! The UCLA De-Stress Study Fest also has a daily schedule of additional events that include chair massages, art, animal therapy, meditation, snacks, quiet study spaces, and more on their Facebook page.

Most importantly, as the stress of finals week approaches, don't forget the importance of prioritizing your mental health and watching out for the health of those around you. If you think that you or someone you know might be experiencing a mental health crisis, here are some important health resources:
Always remember to take care of yourself, that letter grades do not define your worth, and that there are always people that care! Good luck on winter quarter finals!