Vogue's Diversity Fail: Why Representation in Fashion is Important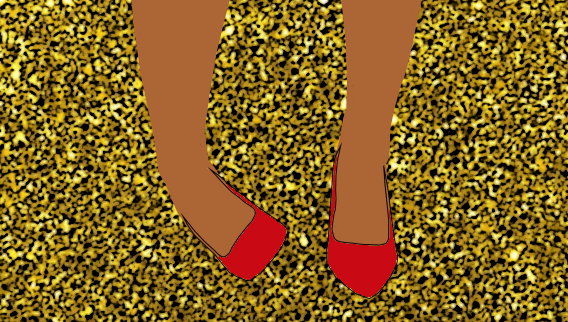 Image by Crissonna Tennison
The March issue of Vogue released a few weeks ago seemed to be a call for inclusiveness. Rather than maintaining their tradition of featuring the First Lady on the cover, the magazine instead featured several women of color as well as plus-sized models, an image meant to convey the issue's theme of diversity.
However, the magazine fell short of its theme. For example, the cover's featured women lacked a substantial variation in skin tones, which can be seen as colorist exclusion of darker-skinned women of color, and the cover's plus-sized models were angled in such a way to appear thinner. One major blunder the magazine made was the culturally insensitive photo shoot starring Karlie Kloss dressed up as a geisha. What's so bad about that? For one, the photo shoot, although set in Japan, is culturally appropriative. The shoot featured Kloss in yellowface, with the powdered make-up traditionally used by geishas and a black wig. Kloss is a white woman, and by pretending to be a geisha, she claimed a culture that does not belong to her while ignoring the history that comes with that culture.  
Vogue has featured Japanese models in past articles, illustrating that the magazine has had past success with representing diversity, but photo shoots like Kloss' are a barrier to progress. While Kloss has apologized for her participation in the shoot, the damage has already been done. Blatantly allowing a white woman to step in for an Asian-themed shoot is a blow to diversity not only because it is appropriative, but also because it erases Asian women from the fashion world, essentially telling Asian women that their bodies have less value and are not considered as beautiful as those of white women. Asians are already being whitewashed out of the media due to Hollywood's penchant for casting white women as Asians, and to continue that legacy of excluding Asians in fashion shows a clear lack of understanding for what diversity is.
Although the fashion industry has often been exclusionary, fashion has nonetheless been an important form of art that has historically been used to make bold political statements. From rising hemlines and trousers during the suffragette movement to today's activism-inspired tee-shirts and dresses, fashion is a powerful tool because it allows people to freely express who they are through their clothing. As more restrictions are placed on women's bodies, fashion has become a platform for social justice movements, creating new, more inclusive standards of beauty. For example, at the latest New York Fashion Show, designer Prabal Gurung's feminist T-shirts have slogans like "The Future Is Female" and "Our Minds, Our Bodies, Our Power" emblazoned on them in order to inspire women to use their voices to stand up for social justice and resist being silenced. The New York Fashion Week also partnered with Planned Parenthood and gave models pink Planned Parenthood pins to wear on the catwalk in solidarity with the campaign for women's rights over their bodies.
It's important to have activism-inspired clothing lines that give clear messages of solidarity and empowerment. However, it's just as significant to illustrate to the American public that beautiful women are not just white women. Fashion needs to reflect the diversity of this country's women in order to shape the way America views beauty. The New York Fashion Week shows clearly demonstrated an understanding of the importance of representation, featuring the most diversity in years, including models of color, transgender models, and plus-size models.
However, not everyone has the time to watch the NY Fashion shows to see these messages of body positivity and feminism in fashion. That's where magazines like Vogue come in. Fashion magazines play a heavy role in influencing American standards of beauty, so yellowfaced, whitewashed photo shoots like Kloss' are particularly damaging. In order to uphold fashion's legacy as an artistic form of empowerment, Vogue and magazines like it need accurately portray diverse models with whom all American women can identify.