What's on the Ballot: A Comprehensive Guide to California Midterms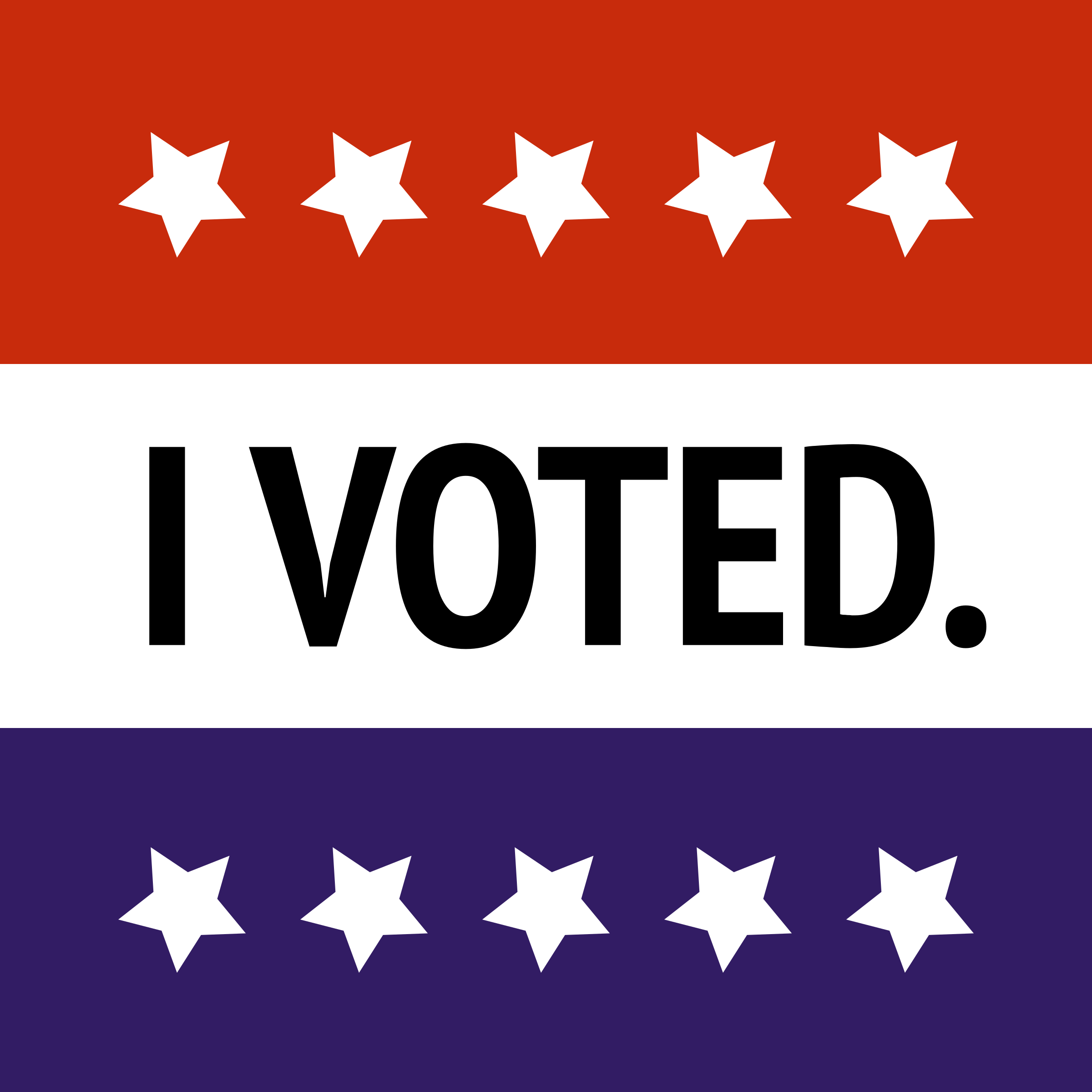 Image by Jon Phillips via Openclipart
On Wednesday, Oct. 31, Ignite at UCLA hosted an informational session to educate people on what will appear on the 2018 midterm election ballot. Dalila Valdez, the Southern California Fellow of Ignite, spoke about the candidates running for each position and summarized each proposed proposition. Below is an overview of all of the information she shared so that you can be as informed as possible when you submit your ballot. Some of the candidates running might differ depending on the district in which you are voting.
Voting in this year's midterm elections gives you the opportunity to ensure that our current political climate does not become the new normal. Millennial voters have the ability to dramatically affect every American's access to healthcare, housing, and education. Let your voice be heard at the polls Nov. 6.
Federal Level
Senator:
Senators represent the people of their state by writing and voting on bills. They also conduct impeachment trials and can either accept or reject the president's nominees for supreme court justices, ambassadors, and federal judges. The candidates for senator are Kevin de León (D) and Dianne Feinstein (D). De León aims to fight climate change, maintain fair wages, and introduce immigration reforms that allow immigrants to become citizens in a more efficient manner. Feinstein, the incumbent senator, stands for gun reform, universal health care, comprehensive immigration reform, and fighting climate change.  While both candidates uphold the same core principles, many consider de León to be more liberal than Feinstein.
State Level
Governor:
The governor possesses the ability to veto bills and is responsible for managing a state's budget. California's candidates for governor are Gavin Newsom (D) and John Cox (R). Newsom supports the Dream Act, increased gun control laws, and reforming the criminal justice system. Cox aims to create more affordable housing and to pass Proposition 6, which repeals the gas tax. Both Newsom and Cox oppose the death penalty.
Lieutenant Governor:
The lieutenant governor acts like the vice president to the governor. California's candidates for lieutenant governor are Eleni Kounalakis (D) and Ed Hernandez (D). Kounalakis, who previously served as U.S. Ambassador to Hungary under President Obama, aims to create more jobs, provide universal healthcare, and offer more students affordable higher education. Hernandez believes in creating jobs, reinvesting in the public education system, and reducing healthcare costs.
Secretary of State:
The Secretary of State serves as the Chief Elections Officer. Alex Padilla (D) and Mark Meuser (R) are this year's candidates for Secretary of State. Padilla, who held the position of Secretary of State last year, supports voting rights and voter participation as well as campaign transparency, the Dream Act, and fighting climate change. Meuser is focused on increasing voting transparency, restoring voter confidence in elections, and accurately counting all votes.
State Attorney General:
The State Attorney General is the chief legal advisor to the state. California's candidates for attorney general are Xavier Becerra (D) and Steven Bailey (R). Becerra, who is the incumbent attorney general, stands for affordable healthcare, prison reform, reproductive rights, and fighting climate change. Bailey was previously a Superior Court Judge in El Dorado County. He supports the death penalty and opposes early release of prisoners and strict gun control laws.
State Superintendent of Public Institution:
The state superintendent of public institution is responsible for monitoring the education districts in California. Tony Thurmond (I) and Marshall Tuck (I) are running for this year's state superintendent of public institution position. Thurmond supports increasing funds for lower income schools by prioritizing funding as well as increasing the transparency in this funding. While both Thurmond and Tuck agree that underperforming charter schools must be shut down, Tuck believes that charter schools should be given more money in order to perform more effectively. Tuck is also focused on investing in teachers and principals.
State Controller:
The state controller is responsible for the state's money disbursement. Betty Yee (D) and Konstantinos Roditis (R) are this year's candidates for state controller. Yee, who is the incumbent state controller, is focused on retirement security, funding public schools, and building a sustainable, equitable economy. Roditis aims to defund the high speed railway, reduce taxes, and increase affordability.  
State Treasurer:
The state treasurer manages the assets of the state and acts as its banker. Fiona Ma (D) and Greg Conlon (R) are running for state treasurer this year. Ma supports the legalization of immigrants, women's rights, and LGBTQ issues. Conlon prioritizes reforming pensions, helping startups, and improving California's credit rating.
State Insurance Commissioner:
The state insurance commissioner manages everything to do with insurance at the state level, including the state's response to natural disasters. Ricardo Lara (D) and Steve Poizner (I) are this year's candidates for state insurance commissioner. Lara currently holds a position on the California senate. He believes in the Dream Act, universal healthcare, affordable education, and decreasing air pollution. Poizner, who previously served as insurance commissioner from 2007-2011, is focused on cyber protection, fraud protection, and disaster relief.  
Propositions
A proposition is a proposed piece of legislature that the people have the ability to vote into place.
Proposition 1: Housing programs and veterans' loans
Prop. 1 involves allocating 4 billion dollars obtained with general obligation bonds towards housing programs in order to increase housing production and to lower housing costs for residents. This proposition also includes loan assistance to veterans and building housing for farmworkers.
Proposition 2: Millionaires tax
Prop. 2 would use revenues from the millionaires tax, which is already in place and increases taxes on California residents who earn more than 1 million dollars annually, to pay for housing for the homeless who are mentally ill.  
Proposition 3: Water projects
If Prop. 3 passed, an 8.9 billion dollar general obligation bond would be taken out in order to fund water projects. This money would be used for drinking water projects, flood protection, and fish and wildlife conservation.
Proposition 4: Children's hospitals
Prop. 4 would use 1.5 billion dollars obtained with general obligation bonds to renovate and equip California children's hospitals. These hospitals include eight non-profit hospitals and five University of California medical centers, as well as others.
Proposition 5: Property tax
Prop. 5 gives homeowners who are over the age of 55 or who are severely disabled a discounted property tax rate when they move to a new home. This proposition aims to incentivize residents to move in order to potentially increase the number of homes for sale; however, the proposition also redirects up to 1 billion dollars annually away from schools, fire departments, and police departments in order to pay for these discounted property taxes.
Proposition 6: Gas tax repeal
Prop. 6 repeals the Road Repair Accountability Act (RRAA), or "Gas Tax," which was introduced in 2017 and which generates about 5 billion dollars annually by taxing gas and vehicles in order to support transportation infrastructure improvements like road and bridge repairs. Repealing this tax would decrease the price of gasoline and, consequently, incentivize less people to own energy efficient and electric cars. In addition, all future gas taxes would have to be approved by voters.
Proposition 7: Daylight savings
Prop. 7 changes California to daylight savings time all year round in order to decrease the health risks associated with switching to and from daylight savings time. California was in daylight savings time from March 11 to Nov. 4 in 2018.
Proposition 8: Dialysis clinics
Prop. 8 requires dialysis clinics to refund patients for revenue that exceeds 115 percent of the treatment cost and healthcare improvements such as training. Dialysis clinics would be required to submit annual reports to the state and would also be prohibited from refusing to treat patients based on their payment source.
Proposition 10: Rent control
Prop. 10 repeals the Costa-Hawkins Rental Housing Act, which passed in 1995. This repeal would mean that local governments could use rent control ordinances to stabilize rent for people living in expensive cities, leading to more affordable housing.
Proposition 11: On call EMTs
Prop. 11 would make it legal to interrupt an EMT who is on a break provided that they are paid for working during this time. This proposition would also require EMTs and paramedics to receive additional training and mental health services. First responders oppose Prop. 11, which is funded by a private ambulance company, arguing that EMTs will perform their responsibilities less effectively if they are stripped of their breaks.
Proposition 12: Space requirements for animals
Prop. 12 would set a minimum space requirement for egg-laying hens, pigs, and baby cows. This proposition would ban the sales of meat and eggs from farmers who are not in compliance with these minimum space requirements even if they are based outside of California. The proposition also requires egg-layings hens to be cage free by 2022.   
Voters can submit their ballots on Nov. 6 from 7 a.m. to 8 p.m. in Ackerman Grand Ballroom. More voting locations can be found on the website of the California secretary of state.
Vote-by-mail ballots can be sent to your county elections official provided that the ballot is received by Nov. 9. These ballots can also be returned to your county's ballot drop box, returned in person to your county elections official's office or to a polling place, or submitted by someone who is authorized to return your ballot according to its envelope's authorization section.
Remember to research these candidates and propositions more before finalizing your decision. Happy voting!