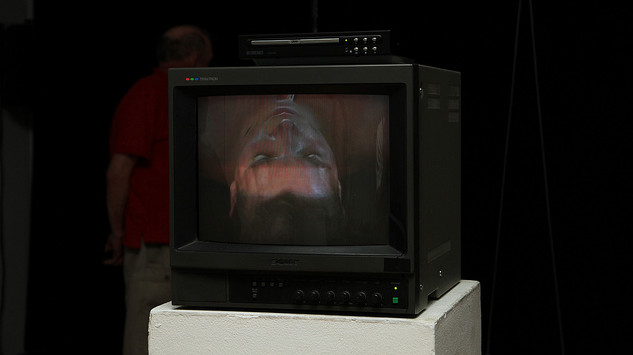 Photo by Women's Worlds via Flickr / CC BY 2.0
Ana Mendieta is a boundary-pushing Latina artist whose legacy remains an influential contribution and catalyst of the feminist movement while serving as an inspiration for female artists of today and the future. Mendieta's work is currently on display at the Hammer Museum's Radical Women: Latin American Art, 1960-1985 exhibition until December 31.
Ana Mendieta, was born in 1948 in Havana, Cuba. After fleeing Fidel Castro's dictatorship at the age of 12, Mendieta ended up in a foster program in Iowa where she went on to study at the University of Iowa. The trauma of separation from her family, culture, and homeland became the bedrock of the artist's practice, which was rooted in physical and spiritual connections between the body and the natural world. By incorporating the power of the feminine and an appreciation for nature in her work, Mendieta addressed issues of displacement as an exiled woman of color in Iowa.
She is best known for her "earth-body" artwork, specifically her Silueta series with which she hoped to access an "omnipresent female force" through imprinting her naked body in various outdoor environments and sometimes filling her silhouettes with materials such as rocks, flowers, and blood. Her work focuses on both the power of presence and absence while using her body to convey provocative messages including the manipulation of her own body parts to blur the line between male/female identification as seen in her 1972 work, Untitled (Facial Hair Transplants). By the 1980's, through performance art, sculpting, painting, and film, Mendieta quickly became a key figure in both the body art and feminist movements.
On the 8 of September, 1985, a 36-year-old Ana Mendieta fell to her death, naked, from her 34th-floor Greenwich Village apartment. At the time of her death, she was in the presence of her husband of eight months, Carl Andre, a well-renowned and celebrated minimalist sculptor. Due to the fresh scratches on his arms and face, as well as eyewitness claims of hearing a woman's scream, Andre was arrested for murder. Three years later, Andre was acquitted on behalf of insufficient evidence and Mendieta's death was ruled a suicide.
The public responded to Andre's acquittal with suspicion and anger towards the larger issue of the plagued art world and justice system. Mendieta's death emerged as a new universal focus for the feminist movement at the time, still prevailing today. Protests began to spring up at institutions around the world that would showcase and celebrate Andre's work. The goal was not to directly attack Andre, but to raise attention towards the art world's celebration and inclusion of violent men's work and the constant exclusion of female artists.  
"Where is Ana Mendieta?" was first chanted on June 24, 1992 during a political protest outside of the Guggenheim Museum's new SoHo branch. Provoked by the museum's all-white inaugural exhibition which included five men, one of them being Carl Andre, over 500 members of the Women's Action Coalition (WAC) and the Guerrilla Girls, two groups dedicated to feminist activism in the art world, wore t-shirts bearing Mendieta's face. The phrase "Where is Ana Mendieta?" challenged not only the suspicious and tragic circumstances surrounding Mendieta's death but also the absence of women artists in high-profile exhibitions.
24 years later, the question continues to be asked by feminists and other activists. In 2016, female and non-binary artists and activists formed the London group, WHEREISANAMENDIETA. As an ongoing archiving project, they focus on collecting the artworks and writings from "artists who are female, non-binary or people of colour as a retaliation to the erasure of our works and our histories by institutions." Their activism echoes the stories of those, like Mendieta, who also suffer under societal biases and oppression that plague the art world.
At the opening of the new Switch House extension of London's Tate Modern in June, 2016, WHEREISANAMENDIETA protested their dissent over the inclusion of Andre's sculpture and the absence of Mendieta's work, of which Tate owns five. The group also released a zine inspired by Mendieta to coincide with the Tate protests.  Later, on September 18, 2016, WHEREISANAMENDIETA struck again at the Hamburger Bahnhof's exhibition in Berlin, Carl Andre: Sculpture as Place, 1958-2010. Protesters formed a chain around the main entrance with arms covered in red paint symbolic of Mendieta's "Body Tracks (Rastros Corporales)."
WHEREISANAMENDIETA is just one of the many activist groups that have risen since Mendieta's unjust death. They fight to create a space for female and non-binary artists to share their voice of concern over the role that unjust institutions play in why the lives of minorities continue to be dismissed. They ask, "Where is Ana Mendieta?" to remind the public of the success and power the hegemonic male community exudes over all, even the art world.
Mendieta not only created a space in the art world for Latina artists, but for women of all kinds.
She was more than just an artist; she paved a path that extends beyond her lifetime and into today's fight for representation of women and other marginalized individuals. Her art surfaces issues of violence towards women, the absence of the feminine, intersectionality, and suppression of female sexuality. Mendieta was ahead of her time, she pushed limits and broke rules which created a deeper experience for those who encountered her art.  Her legacy continues to inspire artists, activists, and marginalized people today.