'Who Are You Wearing?': The Ethics of Red Carpet Fashion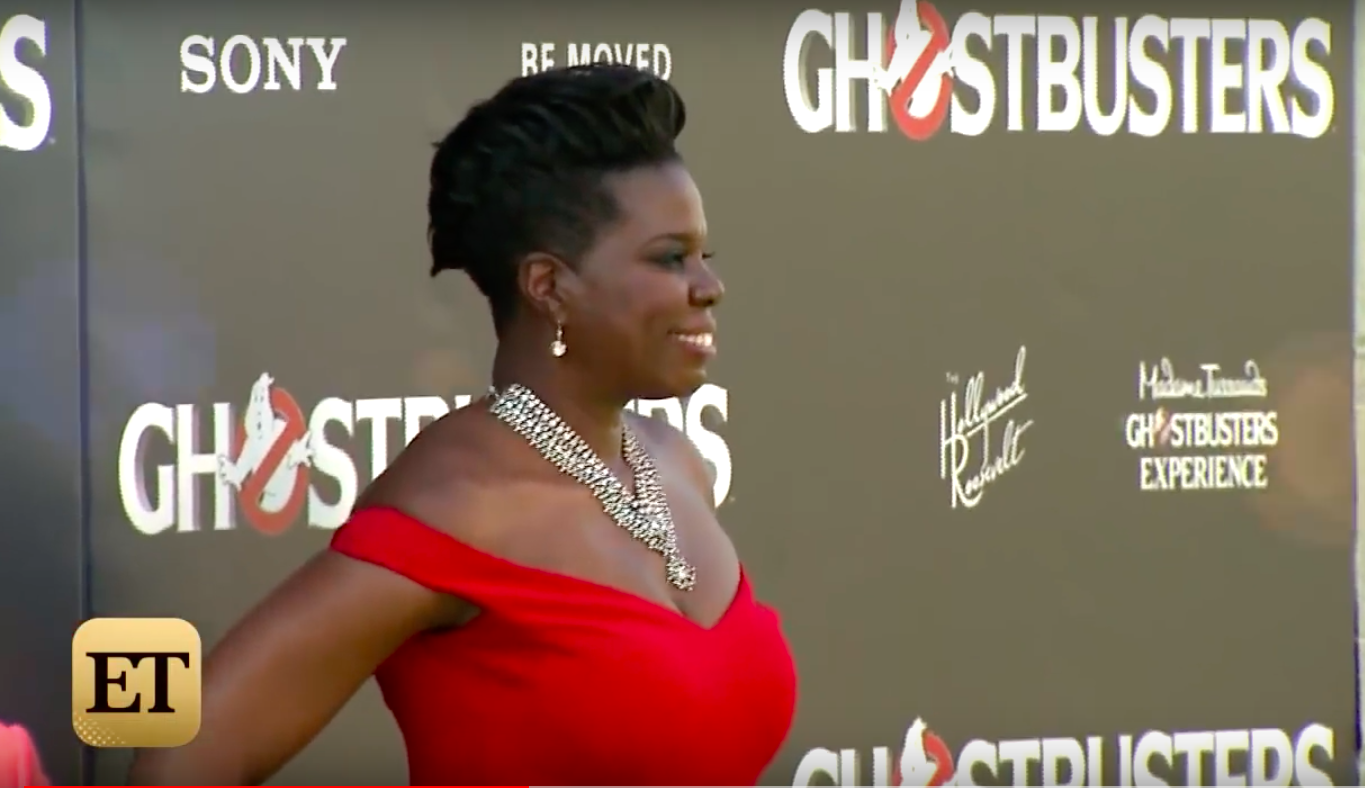 Image source: YouTube
"Who are you wearing?", as we know, has been the most asked question on any red carpet since the beginning of reporting and the media as we know it. We then saw a movement, called #Askhermore, that called out the sexism rooted in that question. In only asking talented, deserving women who have won awards for talents such as acting, singing, directing (if we would ever nominate them), what and who they are wearing, calling all attention to their outfits and their bodies rather than their career success, we belittle them. We know this. We started asking better questions on the red carpet—sometimes—but what didn't go away is the presence of designers still dressing celebrities for these red carpet events in hopes they will be asked about it, or in hopes they will get free advertising from bodies that exhibit standards of beauty that exemplify whiteness, fatphobia, and gender norms that have long been deemed harmful.
It is not that these multi-billion dollar companies want to dress celebrities head to toe in their name brand for these events that is most problematic – fashion can be fun and creative and is definitely an important marker for our time period in history. It is the fact that these designers and companies are only choosing to dress those who look a specific way and fit the aforementioned harmful and oppressive standards of beauty. In only dressing white skinny bodies, we tell other bodies they are not allowed on these red carpets. These red carpets, again, are used to celebrate the talent and success of individuals. But when we, members of the media or of award shows who have long upheld colonial ideals, tell people only white skinny bodies belong on the red carpet, then the shows and the crowds catch on and it becomes a form of gatekeeping from even acknowledging the existence or success of women of color, of fat women, of non-binary folks, or any other marginalized group. On top of this, those who are celebrated at these red carpet events do not provide adequate representation of marginalized groups, and often even culturally appropriate in the name of fashion.
When companies choose not to dress fat women as they "do not have their size" they are keeping numerous folks off of the carpet, and therefore these shows become "made for" white or skinny folks—those who are already receiving way more nominations while people of color are constantly snubbed. The Academy Awards, for example, is notorious for nominating mainly white folks, and in 2015 and 2016, all twenty actors nominated in lead and supporting actor categories were white, leading to the viral Twitter hashtag #OscarsSoWhite. 
An example of the cultural appropriation that marginalized groups face in the same realm of racism on the red carpet, the Met Gala is one of the biggest annual celebrity red carpet events that raises funds for the Metropolitan Museum of Art's Costume Institute. Every year, they come up with a theme and the celebrities who are lucky enough to get an invite dress to that theme. In 2015, the theme was "China: Through the Looking Glass", which seemed to celebrate lots of white people and their cultural appropriation. When Asian folks are often left out of the conversation entirely in regards to film, theatre, or being a "celebrity" in general, is this theme not a huge jab? Not only are white folks parading around in stereotypical "dragon lady" references, but Asian folks are hardly even invited to these events or asked to be dressed by designers for these events in general. Not only this, but very few of the designer outfits were made by Chinese designers in general, besides big names that should have been more widely celebrated like Guo Pei and Huishan Zhang. Why have a night celebrating Chinese fashion when you leave Chinese designers out of the conversation? Multiple celebrities have since gotten involved in advocacy surrounding the topics of cultural appropriation and fatphobia and racism seen on the red carpet.
Leslie Jones, a Black comedian and actor, called attention to the issue of sending dresses to people for award shows, tweeting: "It's so funny how there are no designers wanting to help me with a premiere dress for movie. Hmmm that will change and I remember everything." Why do we continuously see designers only sending outfits to white skinny bodies for red carpets? It is no wonder that we are seeing a lack of nominations when people are purposefully not even allowed to walk the red carpet that leads them into the entrance of the event that they can be nominated for. This industry evidently exists in a society built on white supremacy and a bubble of capitalism rewarding standards of beauty that have long been deemed as harmful. Dominique Norman, a writer and activist, says, "Regardless of their success, being both plus-size and a woman of color makes it challenging to be dressed by designers who simply want nothing to do with non-white women that are above a size two". 
Leslie Jones and Dominique Norman are not the only people who have spoken up about this problem. Aidy Bryant, Rachel Bloom, Danielle Brooks, and Gabourey Sidibe are among those who have spoken out about racism and fatphobia in the fashion industry. Beyoncé has also spoken up, saying: "When we were starting out in Destiny's Child, high-end labels, they didn't want to dress black, country, curvy girls." Both Jennifer Hudson and Khloé Kardashian discuss that when they lost large amounts of weight, designers would jump at the chance to dress them, when they never experienced that before. Clearly, these are all women with tremendous impact in the industry with large supportive fan bases, so some change was encouraged and is starting to be seen. Movements like #OscarsSoWhite and #AskHerMore have made an impact in the Twitter realm, and have both played an educational part with younger generations online. But the racism, sexism, and fatphobia evidently celebrated on these carpets are not isolated to this industry. It teaches younger women who grow up with a passion for acting or directing that in order to be deemed successful in your field, you must be a skinny white woman or simply a man.  
However, with these new movements, fashion has the opportunity to be informative, educational, and serve as valid representation. For example, Laverne Cox brought a clutch to the 2019 Emmy's which raised awareness about the Trump administration's briefing on Title VII of the Civil Rights Act of 1964 and its implications for the LGBTQ+ community. Several designers in the LGBTQ+ community have spoken out about getting their pieces onto the red carpet for the first time, and reporters have started asking better questions on the carpet, though we still have a long way to go. In order for Hollywood and the fashion industry to participate in award shows ethically, standards of fatphobia, white supremacy, and other beauty standards must be terminated. Can this industry separate itself from a long history of marginalization, or from these ideals being upheld in society as a whole? If fashion and award shows continue to exist in a world in which we uphold these standards, they cannot be separated from the historical and structural barriers in place—so is it even possible to have an ethical awards season?