(Women) Celebrities are People, Too!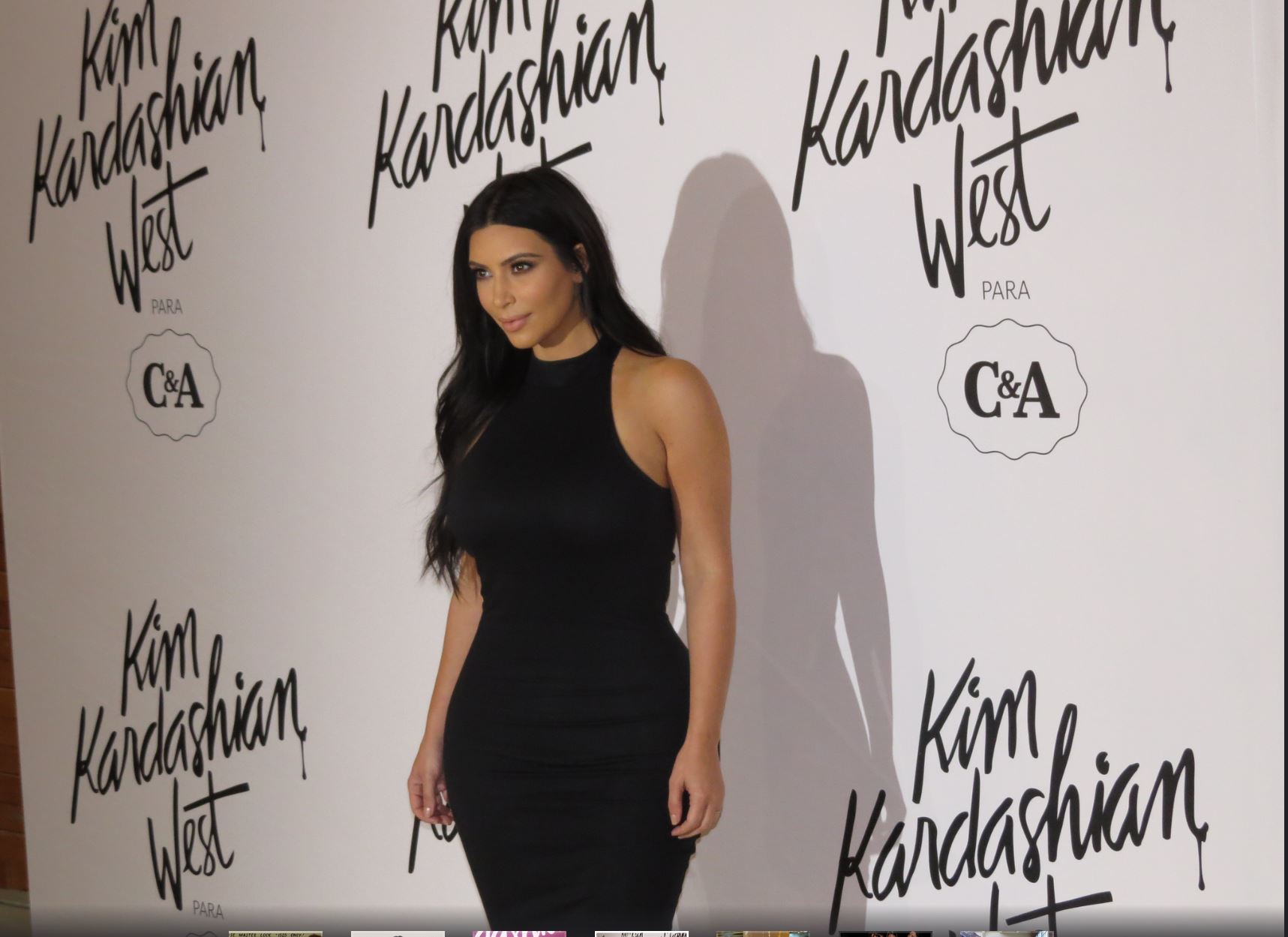 Image by Anderson Cruz via Flickr / CC BY-NC-SA 2.0
On October 3rd, social media mogul and the better half of "KimYe", Kim Kardashian West, was robbed at gunpoint while alone in her Paris hotel room. According to the Associated Press, as many as five armed men forced the hotel's concierge to open her private apartment, where they bound and gagged Kardashian West before locking her in the bathroom. The burglars escaped with her jewelry box containing valuables said to be collectively worth more than $10 million.
Kim Kardashian West was the victim of a violent crime on the day that she was robbed, and her sharp change in behavior following the robbery reflects that. She fled Paris hours after the robbery, and has since been extremely reclusive. Normally very active and chipper on her various social media accounts, her Twitter and Snapchat accounts have been uncharacteristically silent. Recent photos of Kim show her shrinking away from fans, donning hoods and sunglasses, and clutching her daughter in her arms as if to protect her.
Nevertheless, despite all the evidence to suggest that Mrs. West was the victim of a trauma and deserves to be treated as such, it took no time following the robbery for her to be blamed for it. Parisian police, in an attempt to avoid culpability for the robbery, cited Kim's "possessions seen and noticed via social media" as the reason for the burglary. Most likely, they were referring to a recent Instagram post of hers where she is seen showing off her 20 carat diamond engagement ring that was taken when she was robbed.
Shortly following the event, her spokeswoman said Kardashian West was "badly shaken but physically unharmed." However, this statement along with many others published by other media outlets do not make clear enough that what happened to Mrs. West was a highly traumatic event where she believed that her life was in danger.
Gossip website MediaTakeOut ran (and have since retracted) three articles in the immediate aftermath of the robbery insinuating that the robbery was staged by Kardashian West and her mother, Kris Jenner. A news site titled AntiMedia called all coverage of the robbery "the type of filler story the corporate media has used time and again to keep the celebrity-obsessed masses distracted from reality." One costume dress shop, Costumeish, is even selling a trashy Halloween costume titled "Parisian Heist Robbery Victim Costume," featuring a gag, sunglasses, and a dark wig in a clear nod to the incident.
Countless others asserted that Kardashian West was making it up or was asking for it in a common display of victim-blaming sentiments pervasive in today's rape-apologist society. Even long-time friend and famous fashion designer Karl Lagerfeld admonished Kim for what happened to her, saying, "You cannot display your wealth then be surprised that some people want to share it."
In response to this slew of misogynistic and undeserved attacks, many celebrities have voiced their support for Kim, citing an argument along the lines of, "Kim is a wife, a mother, a daughter, and a sister, and thus we should be grateful she's okay to continue to fulfill these roles."
Certainly, there is nothing morally or factually wrong about stating the truth: Kim Kardashian West is a wife, a mother, a sister, etc. However, her roles in relationship to other people in the world should not be invoked to show that she is deserving of empathy and kindness following her trauma. These arguments, while effective, implicitly contribute to the idea that Kim's worth is defined by what she does for others in her life. Imagine how heartbroken they would be if she could no longer do those things for them!
When horrible atrocities are committed against the women in our lives and our society, it must suffice it to say that she deserves our protection because her life and happiness were unfairly threatened. It is enough that Kim Kardashian is a woman. It is enough that she is a person whose possessions were wrongfully taken from her. It is enough that she is a person whose life was momentarily endangered. That is why she deserves our support — not just because the world might never have seen her legendary Snapchat stories again.