There is nothing inherently wrong with boys and men enjoying a cartoon directed at young girls. In fact, it could be seen as a very positive thing because men are willing to embrace something that is viewed as feminine in a society that mocks anything considered "girlish."
Bronies (bro + ponies) are a growing portion of the My Little Pony fan base. They consist of men, usually high school and college students, who love the show.
A sharp turn from normal fandoms, Bronies took a children's cartoon and twisted it. One individual decided to create an original character named Princess Molestia, based off the character Princess Celestia. This tumblr took the form of an ask blog where fans would submit questions or story requests and their requests would be answered in a comic book style drawing.
The horse was then shown graphically raping and molesting other ponies from the show, including her own sister, along with original characters from submitters.
A woman began speak up against the blog, and suddenly she started to receive large amounts of Brony hate for helping to delete "Ask Princess Molestia". She now has multiple hate blogs dedicated to her. Luckily, this blog has been removed from tumblr, with rumors saying that Hasbro shut it down. Someone else has taken the torch however, and created the blog once again.
The problem with blogs like Princess Molestia, and other fan art that shows graphic sex, is that it is not an uncommon occurrence.  Even with safe-search on, it is easy to come across porn while looking in the "My Little Pony" image section. A children's show is no longer safe for its audience.
It has been taken over by adults, many with extreme rape fantasies, who make sexist, misogynistic comments when anyone tries to confront the behavior.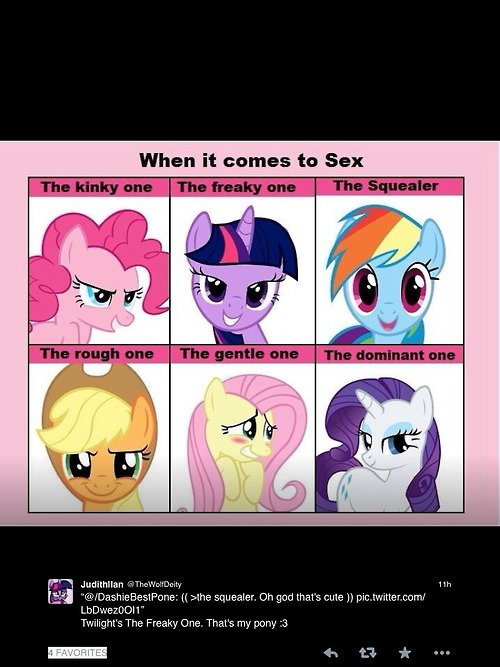 A livejournal has documented one case of sexual assault by a Brony. It states,
"Bronies have a troubled history, and one (Max Veers, age 21) has been caught assaulting an underage teenager (age 16; in their home state of California, that is a misdemeanor). He then went around and

badmouthed

her on his Tumblr, and made it out to be that it was her fault for the rape. His brother and friends joined him in this, telling her that she was worthless, and a whore/slut, and clearly deserved what she got."
The author then goes on to link eighteen different posts where other Bronies tried to defend Max Veers' (not his real name) actions, and more can be found in the over two hundred comments on this entry alone. But this is something you would never know if you watched the Brony documentary,"Bronies: The Extremely Unexpected Adult Fans of My Little Pony," that was just released on Netflix.

While it does contain stories of Bronies who love the show and use it to escape difficulties in their lives, it was created by a Brony who left most of the negative side of their fandom out of the film.
Comments on the Netflix page range from people supporting those displayed in the film to people complaining that there was no mention of the harmful aspects that have developed from this subculture.
What the documentary does very briefly mention is clopping. Clopping is the term coined by Bronies who masturbate to My Little Pony and its characters. This is the main reason that blogs like "Ask Princess Molestia" exist, along with the graphic fan art found under the tumblr tag of the same name.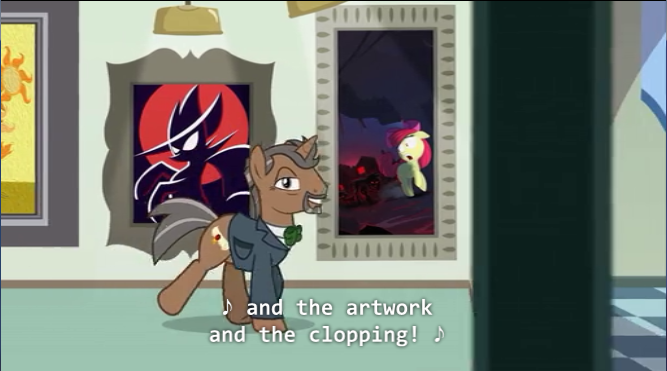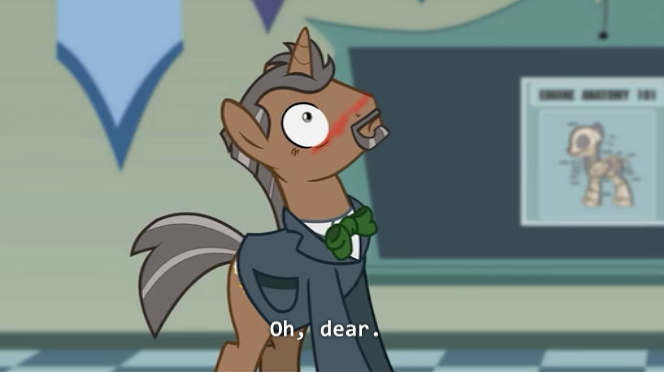 Along with clopping, the phrase "coming out of the stable" is used by members when they tell their friends and family about their love for the show. They are taking a serious event for the LGBT* community and turning it into a joke. Coming out for an LGBT* youth is a serious event that, if not received positively, can end up with them on the streets or even killed. "Brony Pride" is also taken from the LGBT* community, and can symbolize acceptance for an aspect of life that individuals cannot change to suit others needs.
The documentary features many interviews with creators of the show, psychologists, and Bronies. Some of the thoughts expressed by these individuals create the idea that Bronies are a severely oppressed group of social outcasts.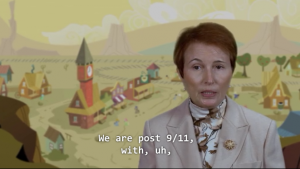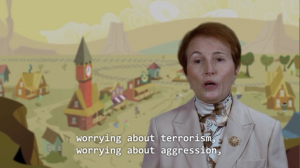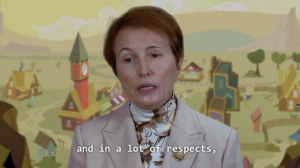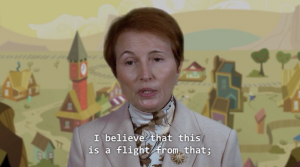 The film barely speaks about the numerous contributions to the fandom by women, along with ignoring the naming of a minor character "Derpy Hooves," which does not go with any of the whimsical names given to other characters and ignoring the negative, ableist connotation of the word "derpy." The documentary is an example of male privilege. When was the last time a documentary was made detailing the involvement of women in a show that was deemed "masculine"?
The film also shows an act of violence between a large male horse who is creating content for Bronies and a smaller female horse who shakes her head in disapprovement.  The male pony hits her sharply across the face for questioning his work.
There are some great things that come from Bronies. Creator of "My Little Pony: Friendship is Magic" Lauren Faust agrees, stating,
"In general, I am still inspired by Bronies. As a group, they have not succumbed to society's pressure that young men must hold contempt for anything feminine no matter what. They've been able to see beyond the preconceived notions that they were most likely raised with to judge something for it's merit. And on top of that, they're brave enough to embrace it openly despite the ridicule that they are undoubtedly subject to. "
To make Bronies truly acceptable, the positive side of the fandom needs to regain control and put pressure on the horrifically negative and hurtful side.
When those that corrupt the show for its real target audience, young children, are held accountable for the graphic sexual abuse they fetishize, Bronies will actually gain respect from the rest of the world.