Tunesday: Christine and The Queens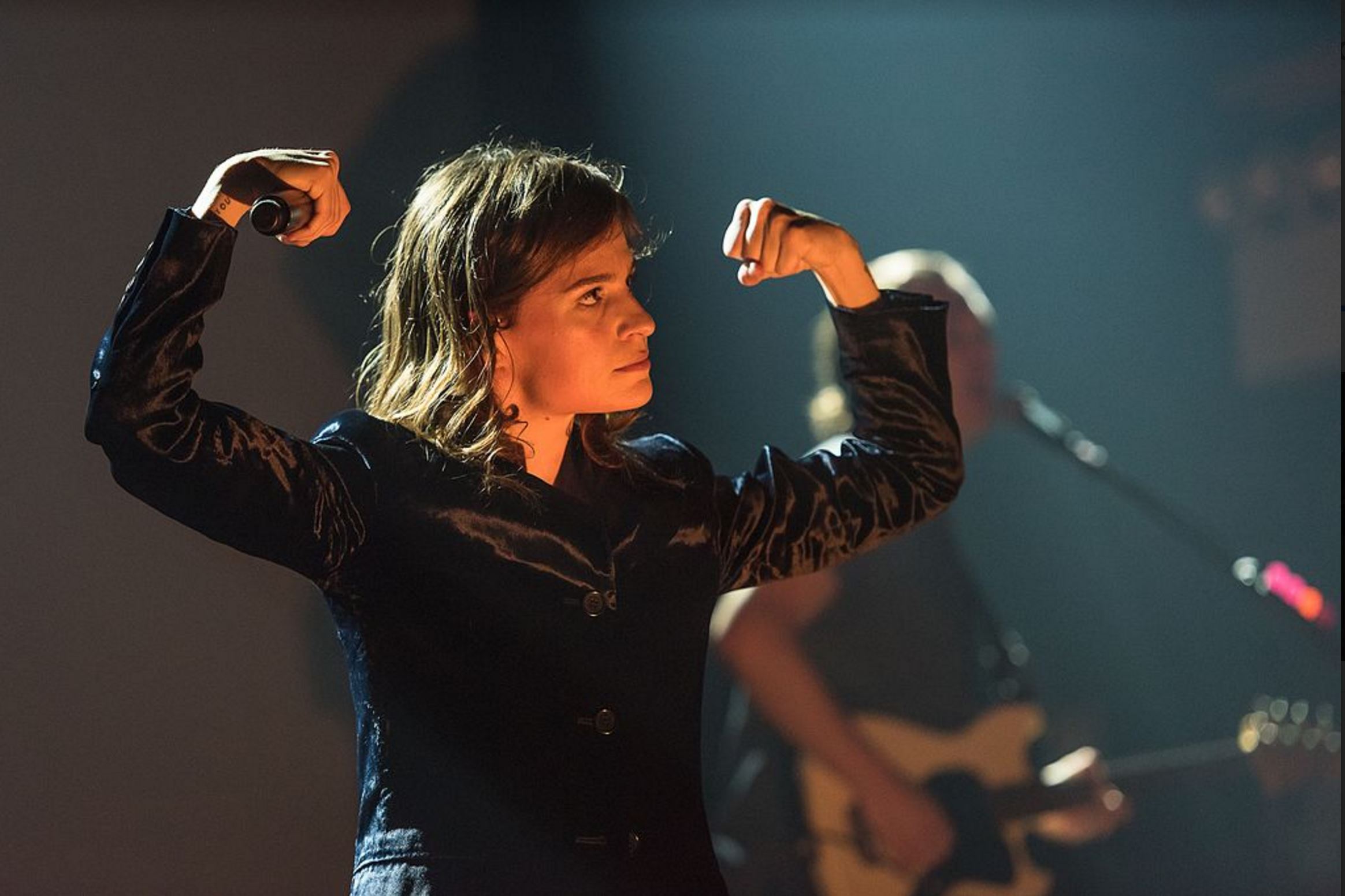 Image by Steven Pisano via Flickr.
In our Tunesday series, we will highlight a musician, song, or album that is currently making us smile, reflect or wonder. This week, we will focus on the French artist Christine and The Queens and her song "iT".
In 2010, Héloïse Letissier, "Christine" in Christine and the Queens, was a disoriented drama school dropout scouring the streets of London in search of solace from her mental troubles. She would later define that time in her life as the result of a borderline disorder. While in London, she attended Madame Jojo's, a queer cabaret, where she met three drag queens. They offered her their understanding and got her through the difficult times. Today, they figuratively follow her everywhere, as the stage name "Christine and The Queens" has become one of France's most popular musical exports. She originally wanted her musical numbers to feature dramatic performances by her "queens." Instead she has opted for subtlety with smooth pop and minimalistic shows.
Christine and The Queens has been around in France for a few years, and has slowly and steadily built an international name for herself, helped by the release of an English translation of her album "Chaleur Humaine". The artist's mellow synthpop, her slick androgynous looks and wistful words have earned her a spot on various talk shows, like "The Graham Norton Show", "The Daily Show with Trevor Noah", and "The Tonight Show Starring Jimmy Fallon". In addition, her song "iT" has been featured on HBO's "Girls".
In "iT" Christine explores her sexuality and gendered identity; and she feels the result qualifies as a queer anthem. The song was written many years prior to the rest of the album, after sexist oppression from her teachers led her to leave her drama school. The experience led her to explore the conflicted desire to morph into a man:
"She wants to be a man

But she lies

She wants to be born again

But she'll lose

She draws her own crotch by herself

But she'll lose because it's a fake"
The "it" in the song refers to "male" genitalia. And while this particular song may not exude the bombastic pride of some feminist and queer anthems, you might find that walking down the street to the words "I've got it – I'm a man now" will make you feel a strange sense of empowerment and give some extra pep to your step. Of course, the concept of solving problems of female oppression through mutating into a man is simplistic, but Christine has since gone on record to state a change in her philosophy:
"I'd rather stay a woman and fight, and try to control this male gaze by wearing unsexualised suits and speaking about my own desire without worrying about being desirable on someone else's terms."
Christine and The Queen's feminist vibes go hand in hand with her self-identification as a pansexual woman, who has loved people from all over the gender spectrum. Coming to terms with one's sexuality is rarely a straightforward exponential progression, and Christine and The Queens' music offers room to delve into the tortuous paths of self-discovery and self-acceptance. Her music does not mean to yell out that she was "born this way" or that she "will survive" (not that those messages don't also carry power of their own). Christine's journey is more introspective. Her main hit "Tilted," for example, simultaneously invokes a feeling of crooked inadequateness, and a subtle self-confidence springing from it.
While Christine has undoubtedly taken her career and art into a powerful direction, the creative industry in which she now evolves still provides challenges for a woman, especially one with self-diagnosed impostor syndrome. She mentioned in an interview with Time Magazine the challenges that come with being a female performer, and the fear that any contributions from male artists might end up overshadowing her part in the creative process. This fear is understandable in the light of the criticism that later met her 2016 collaboration with male French rapper Booba, in which she was accused of renouncing her artistic integrity and letting the rapper's influence take over.
All those stories and struggles now emerge as incorporated parts of her album and public persona. The result, while showing a pensive sense of displacement, is ultimately full of warmth and self-knowledge. If you haven't listened to her album yet, here's your cue!