Alice Walker: A Black Author, Activist, and Feminist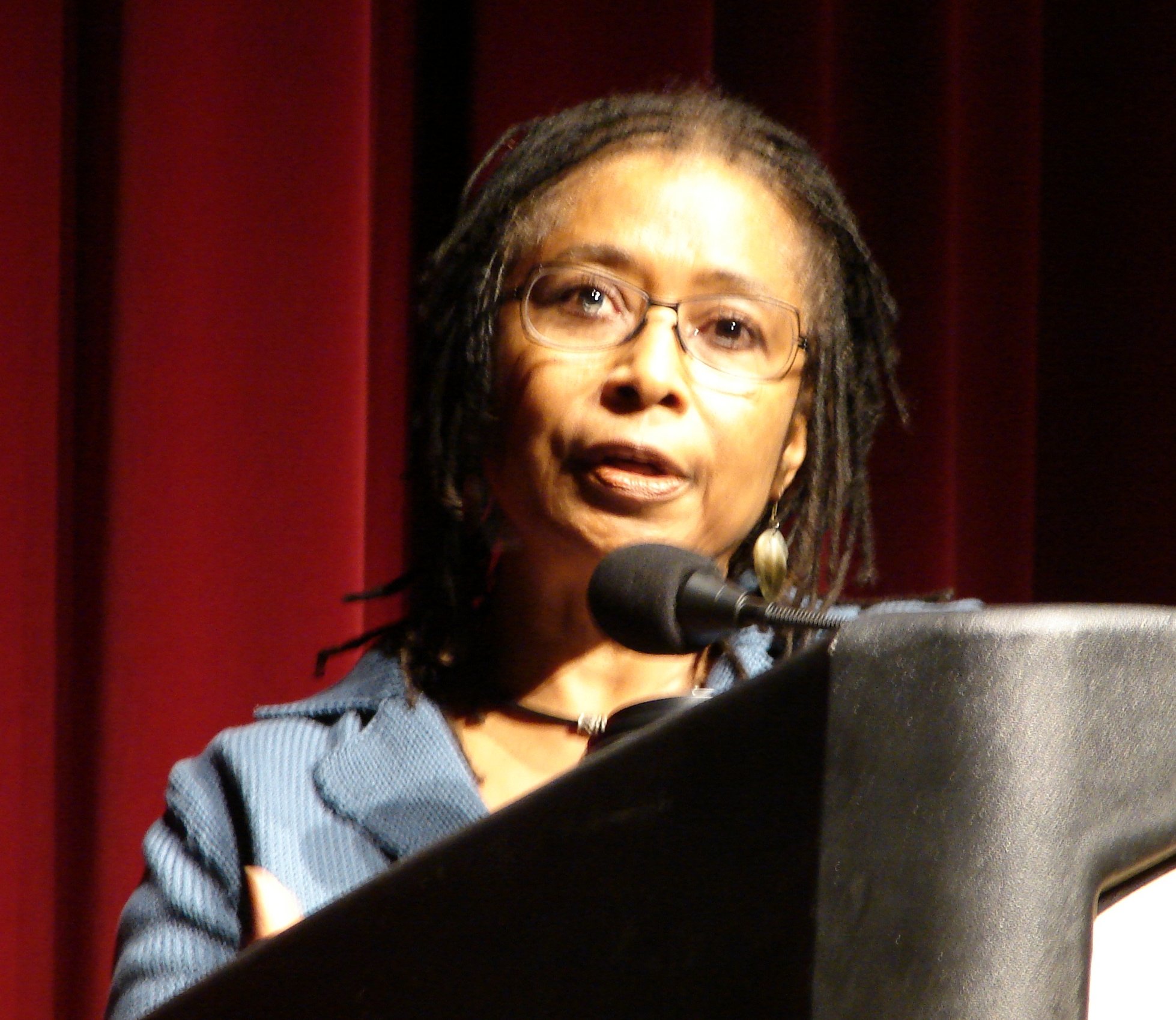 Image: "Alice Walker" by Virginia DeBolt via Wikimedia Commons / CC BY-SA 2.0.
Author of the critically acclaimed novel "The Color Purple," Alice Walker is a prize-winning African American feminist author lauded as one of the United States's most talented writers. Walker was born in Georgia on February 9, 1944 to a sharecropper father and housekeeper mother. Although Walker grew up under the harsh conditions of rampant poverty and Jim Crow segregation, her parents ensured that she had access to an education, albeit a racially segregated one. This opened an important door in Walker's life, enabling her to eventually graduate at the top of her high school class.
Walker overcame a series of seemingly insurmountable challenges throughout her childhood and adolescence. In addition to being subjected to the the dehumanizing trials of racism and discrimination in her youth, Walker faced the unique struggles of being a black woman in the American South. The eurocentric beauty standards which continue to plague our society today greatly impacted Walker's mental health as a young girl, particularly after she was scarred by a misfired BB Pellet when playing with her brothers. This accident caused Walker, who sought solace in her reading and writing of poetry, to withdraw from her family, friends, and peers, as she battled feelings of low self-worth.
"For a long time, I thought I was very ugly and disfigured," said Walker to interviewer John O'Brien. Nonetheless, these adverse experiences forged Walker into the woman of strong character and conviction who so beautifully championed race and gender politics through impassioned writing and activism.
Walker initially attended Spelman College, a historically black all-women's institution in Atlanta, Georgia. She then transferred to Sarah Lawrence College in New York, graduating in 1965. Walker's senior year at Sarah Lawrence and her experiences while abroad in East Africa inspired "Once," her first published series of poems. In the 1960s, Walker became involved in social work, teaching, and lecturing. Since her commitment to the Civil Rights Movement, Walker's work towards racial progress in America has been recognized internationally.
In addition to her social work, Walker's contributions to the literary world helped to advance civil rights and feminist causes. Published in 1982, "The Color Purple" has become enshrined in contemporary American literature for championing black women's liberation. This epistolary novel highlights the unique experiences of women who have been dealt the cruel hands of heteropatriarchal sexism and racism, falling victim to overlapping systems of oppression. Set during Reconstruction, the novel gives a voice to the shy but resilient Celie, an impoverished black woman living in the American South. Walker creates a protagonist who, throughout her life, suffers sexual, physical, and emotional abuse at the hands of black men. The story contrasts the eventual triumphs of Celie's life with the difficult topic of gendered violence, by highlighting the physical and psychological horrors that this violence entails.
"The Color Purple," in both its literary and cinematic forms, has spurred controversy, leading to various attempts at censorship and perpetuating our culture of silencing underrepresented narratives. Internationally acclaimed UCLA law professor Kimberlé Crenshaw has written about the controversy surrounding Walker's novel, explaining that it can be "understood as an intra-community debate about the political costs of exposing gender violence within the black community."
Of censorship and chastisement, Walker has stated that "even black critics have assumed that a book that deals with relationships between members of a black family—or even between a man and a woman—is less important than one that has white people as a primary antagonist." Consequently, she argues, black literature has suffered in its telling of "limited encounters with a nonspecific white world." Walker's novel creates a counter-discourse that challenges our contemporary notions of blackness and womanhood by lending a voice to a group which has been historically marginalized and oppressed in our society.
Although her last work was published in 2013, Walker remains an important public figure in the world of American literature and feminism. Walker continues make scholarly appearances, giving talks about moving and politically charged issues. For instance, Walker's reading of her poem "Democratic Womanism" was broadcast on Democracy Now!. In her reading, Walker emphasizes the imperative role of women in socio-political movements, proposing "something else—a different system entirely. One not seen on this earth for thousands of years, if ever: Democratic Womanism."