Check out Fem's newest issue!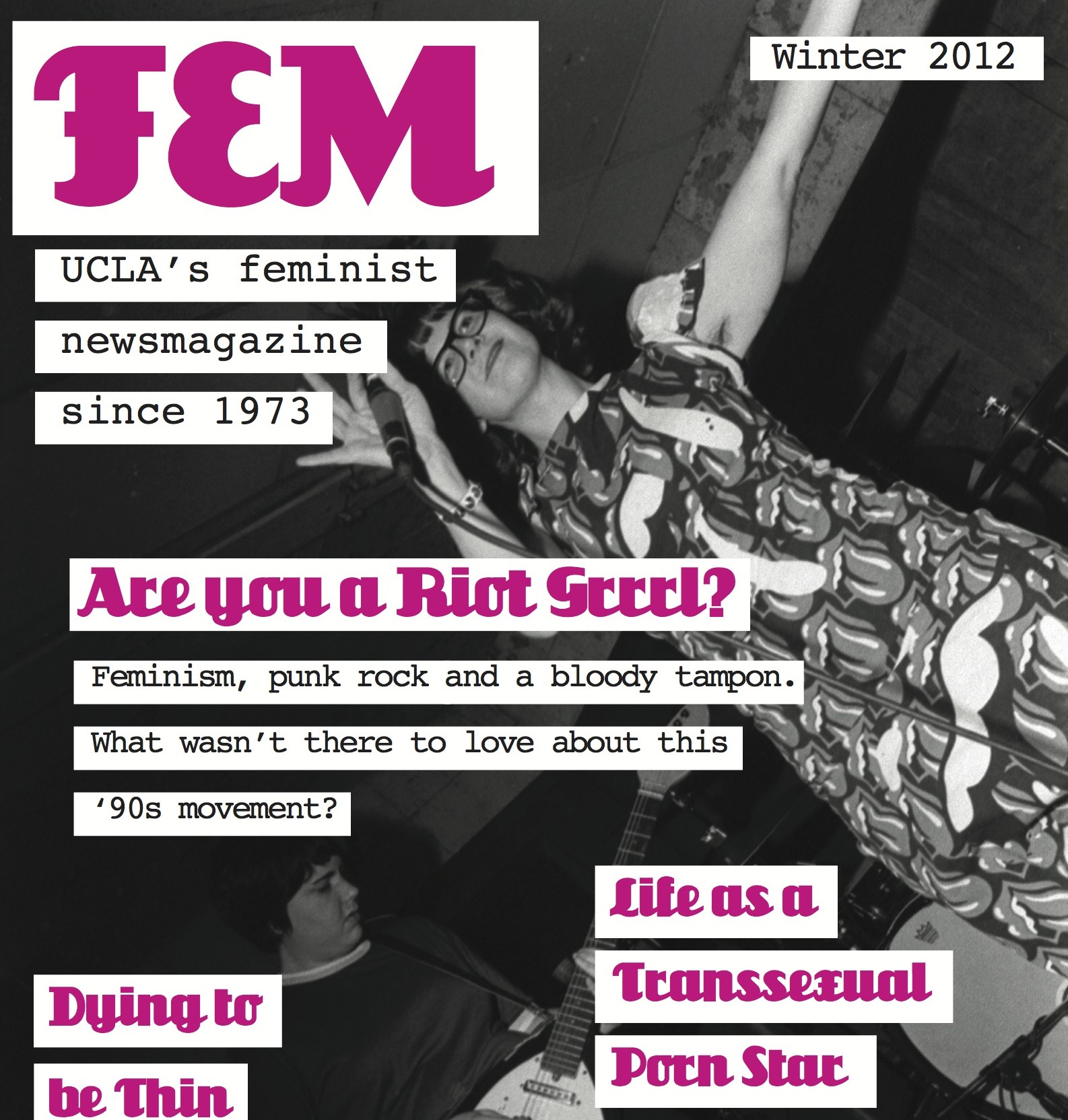 After a longer than anticipated hiatus, Fem is back. We have a new issue on newsstands as well as online (check it out below), and we're ready to bring you a daily dose of feminism on our blog.
Here at Fem, we believe that feminism matters because we still live in a world in which people are judged and treated differently based on their gender, race, ethnicity, class and sexuality. And we strive to cover the news that matters most to our community and isn't highlighted in the mainstream media.
In our latest issue, the feature story covers Riot Grrrl – a '90s punk rock movement that gave feminist musicians a chance to express themselves in ways that had previously been impossible because of the prejudice that existed in the music industry. It also created a space in which women could create their own zines and broadcast their voices to the world. As the saying goes, "every girl is a riot grrrl."
We also have an article about Yasmin Lee, a transsexual porn star who's famous for her stint in "The Hangover II," an open letter to President Obama concerning his administration's decision to keep Plan B behind the counter, and one woman's personal story about dealing with anorexia. Our other articles cover everything from politics to self defense classes to video games.
So please, pick up a copy on newsstands today (next to the Daily Bruin) or read it online below. And let us know what you think – we always love to hear what our readers have to say!
[issuu width=420 height=260 backgroundColor=%23222222 documentId=120503030630-830b3fa832004db8a26bed11b26304c5 name=femwinter2012 username=femnewsmag tag=feminism unit=px v=2]
var _gaq = _gaq || []; _gaq.push(['_setAccount', 'UA-35670759-1']); _gaq.push(['_trackPageview']);
(function() { var ga = document.createElement('script'); ga.type = 'text/javascript'; ga.async = true; ga.src = ('https:' == document.location.protocol ? 'https://ssl' : 'http://www') + '.google-analytics.com/ga.js'; var s = document.getElementsByTagName('script')[0]; s.parentNode.insertBefore(ga, s); })();