Feminist Theorist Thursdays: Fawn Brodie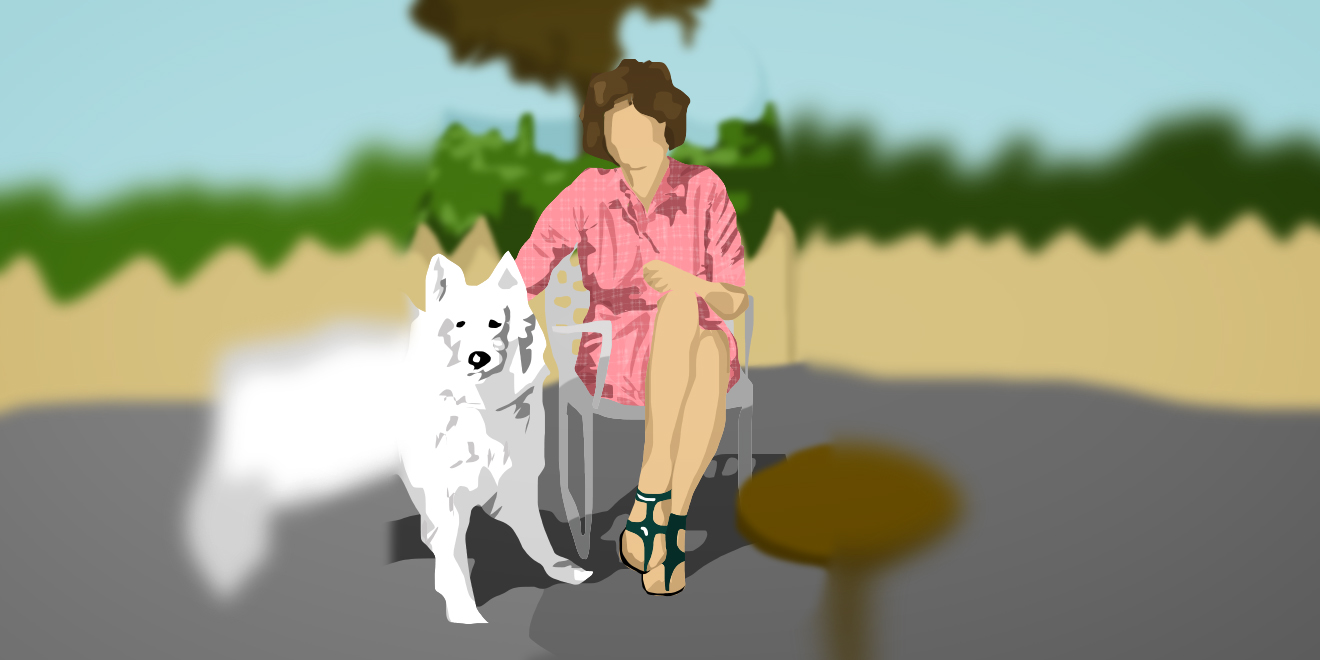 Design by Emma Lehman
Fawn McKay Brodie (1915-1981) was one of the first women to become a tenured professor at UCLA, a controversial biographer, and a noted ex-member of the Mormon church. Her most famous work is "Thomas Jefferson: An Intimate History," although "No Man Knows My History," about Mormonism founder Joseph Smith, and "Richard Nixon: The Shaping of His Character" were both controversial works that made her a polarizing figure in academic circles. Her biography of Jefferson was one of the first to discuss and examine the president's relationship with Sarah "Sally" Hemings, an enslaved Black woman with whom he had five children. Brodie used previous scholarship and new research to solidify the children's contested paternity.

Brodie came from a family of practicing and influential Mormons, whose noted presence in the church did not stop her from becoming skeptical of its teachings as a college student. While obtaining a B.A. in English at the University of Utah, Brodie began to question the teachings of Mormonism; after obtaining a master's at the University of Chicago, she had fully denounced the church. Three years later in 1939, a job at the Harper Library in Chicago found Brodie researching the Book of Mormon with a critical lens. She set out to write a biography of Joseph Smith, the founder of Mormonism, in the style of psychobiography.

Extensive research for the project consumed Brodie's life for the next five years. When her family moved to the capital, she pored through literature at the Library of Congress, and when they returned to Utah, she claimed a false identity in order to access classified documents in the LDS Church Archives. Eventually, Brodie's first book, "No Man Knows My History: The Life of Joseph Smith," was published to much critical acclaim –– at least outside the church. The thoroughness of her research and excellence of her prose were widely commended, and even critics of the book's Freudian premise of psychoanalysis acknowledged the volume's importance in religious scholarship. Eventually, "No Man Knows My History" led to Brodie being "unchurched" for its challenge to the authenticity of Joseph Smith's story. Since her death, Brodie has been acknowledged as one of few "Mormon feminist dissenters" whose work examining the church and its teachings led to their excommunication.

Following the success of her first book, Brodie went on to write several more in the controversial style of psychobiography. "Thaddeus Stevens: Scourge of the South" and "The Devil Drives: A Life of Sir Richard Burton" were both published to positive reviews, with literary and academic critics alike praising Brodie's psychoanalysis of her subjects. Brodie's process was painstaking, her analysis thorough: "The Devil Drives" took almost ten years to complete, and during the process Brodie befriended plenty of psychoanalysts and psychologists whose methods she integrated. Her analysis of each subject offered a dimension that most biographies, especially during the 1950s and 60s, were reticent to include.

Also revolutionary was Brodie's famed biography of third president Thomas Jefferson. "Thomas Jefferson: An Intimate History" sought to illuminate Jefferson's "inner life," and as such focuses heavily on his relationship with Sarah "Sally" Hemings, an enslaved Black woman who was the half-sister of his late wife. Long before DNA studies in the late 1990s proved that Jefferson was the father of five of Hemings's children, Brodie compiled biographical accounts of both Jefferson and Hemings's lives to conclude that Hemings had only ever conceived when both she and Jefferson were at his estate in Monticello. This new piece of evidence added to a growing controversy surrounding Jefferson and the alleged affair, and drew criticism from many historians who wished to preserve the president's positive legacy. As with her previous projects, reviewers were critical of the speculatory nature of Brodie's analysis, though her research was later supported by Y-DNA studies of Hemings's descendants.

However, it was not her research style but her gender that caused controversy when Brodie became a lecturer at UCLA. With bachelor's and master's degrees in English, Brodie was initially appointed as a guest lecturer, to the chagrin of the mostly-male history faculty. Three years after her initial appointment, Brodie applied for tenure. Her request was initially denied, but she protested the decision and was eventually successful. She stayed at UCLA as a professor for six more years until 1977, when she left to pursue a biography of Richard Nixon.

The engrossing products of Brodie's controversial research methods shaped the fields of psychohistory and psychobiography when both were in their infancy. Her hard-won tenure at UCLA produced engaging and at times controversial lectures, and her writings and speeches outside of the university are also woefully underappreciated. One needs only to read up on Fawn Brodie to get a master class in the art and science of psychobiography and thorough research, as well as a crash course on resistance.