Influential Women in STEM from Around The World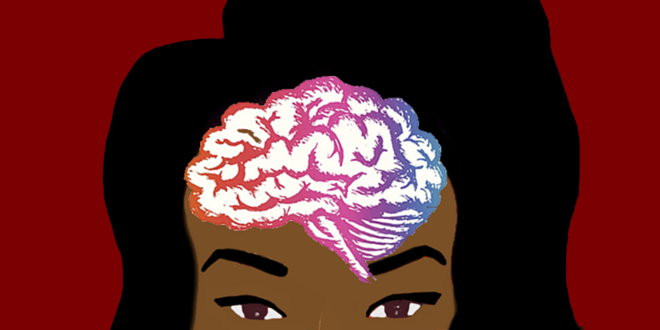 Design by Mrinaalika Sivakumar.
Usually when I think of the acronym "STEM" (Science, Technology, Engineering, and Mathematics) and the most influential woman contributors to the scientific advancement of humanity, names like Marie Curie and Rosalind Franklin come to mind. Nevertheless, while they were indeed very significant, there were many other women in science whose achievements don't get the recognition they are worthy of.
The truth is that some of the most important scientists of the last few centuries were women from outside the United States, women of color, or both. Here's a (small) sample of some of the kick-ass women in STEM from around the world, specifically featuring one influential scientist from each continent. From North America to Australia, their work deserves to be recognized and celebrated equally.  
NORTH AMERICA: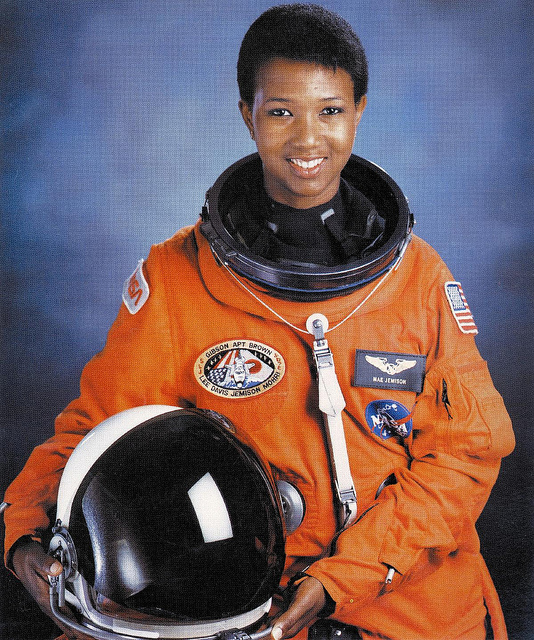 Mae C. Jemison: Mae Jemison is most well-known as the first African American woman astronaut.  In addition, she is an accomplished engineer and medical doctor. Prior to her astronautical career, Jennison received her Bachelor of Science degree in Chemical Engineering from Stanford in 1977 and went on to become a doctor at the Cornell College of Medicine. She also served as an area Peace Corps medical officer in Sierra Leone and Liberia.
In 1986 she applied to NASA's astronaut training program and was admitted as a science mission specialist in 1987. She has received numerous accolades for her work, including the 1988 Essence Science and Technology Award and the 1992 Ebony Black Achievement Award. She is currently the principal of the 100 Year Starship Organization, which seeks to build a 100-year business plan to foster research for future interstellar travel.
SOUTH AMERICA: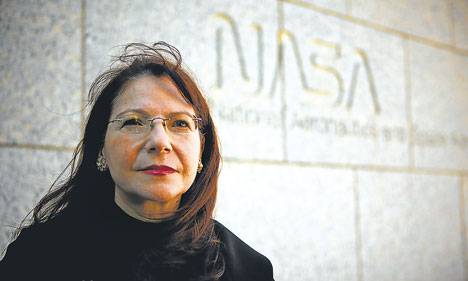 Adrianna Ocampo: Born in Colombia in 1955 and having spent her childhood in Argentina until the age of 15, Adrianna Ocampo is a truly exemplar Latin American scientist. After completing her Bachelor of Science degree in Geology from California State University, Los Angeles and receiving her Master's degree in Planetary Geology from California State University, Northridge, she joined NASA as a planetary science research scientist.
She worked on a variety of interstellar travel missions, including the Galileo mission to Jupiter from 1989 to 2003, the New Horizons mission to Pluto in 2006, and the Juno mission to Jupiter in 2011. Her most notable achievement was the discovery of the Chicxulub Impact Crater in Mexico in 1996. After a distinguished career at NASA and as a program executive at the European Space Agency, she has returned to NASA and is currently working as a senior research scientist.
EUROPE:
Dorothy Hodgkin: While most literature surrounding X-ray crystallography research cites Rosalind Franklin as the most significant contributor to the technique and its use in the discovery of the structure of DNA, lesser-known scientist Dorothy Hodgkin also played a significant role. Hodgkin, a British biologist educated at Oxford University, utilized X-ray crystallography to examine the structures of penicillin, vitamin B-12, and insulin.
Hodgkin earned a Nobel Prize for her work in 1964, and was the only woman scientist whose likeness was featured in the British Royal Mail's stamps put out to celebrate the Royal Society's 350th anniversary. Stamps featuring her portrait were released alongside those with the faces of some of the most illustrious scientists of all time, like Isaac Newton.
ASIA:
Janaki Ammal: Dr. Ammal, besides being an extremely accomplished botanist hailing from the southern Indian state of Kerala, occupies a distinguished place in history as the first Indian woman to receive a Ph.D in a scientific discipline. Among her various academic accolades are a bachelor's degree in botany from Queen Mary's College, an honour degree from Presidency College, a master's degree from the University of Michigan, and a D.Sc from the University of Michigan honoris causa.
Dr. Ammal's research speciality was in cytogenetics. Her notable achievements include creating several intergeneric hybrids, conducting chromosome studies on a wide range of garden plants, and co-authoring the foundational work, "The Chromosome Atlas of Cultivated Plants." She continued to conduct research regarding plant diversification and hybridization until her death in 1984, and her legacy lives on through the Janaki Ammal National Award for Taxonomy.
AFRICA:
Grace Murilla: Dr. Murilla is an accomplished research scientist in toxicology and pharmacology, hailing originally from Kenya. She is the Deputy Director of Research at the Kenya Trypanosomiasis Research Institute (KETRI), a University of North Carolina-led consortium created with the purpose of developing drugs to treat parasitic diseases. Her specific interest is in trypanosomiasis, or sleeping sickness.
Murilla underscores the importance of persistence to women hoping to break into STEM. In an interview conducted by Voice of America, she says that "it does not matter what challenges you go through, especially when you are in a male dominated world they would like to do things to distract you from the goals you want to pursue.  Never give up."
AUSTRALIA:
Elizabeth Blackburn: This Australian biologist is best known for her co-discovery of the enzyme telomerase, which plays a key role in determining cell aging and death. She was educated at such notable institutions as the University of Melbourne, the University of Cambridge, and Yale University.
In addition to her research, she has pursued a distinguished teaching career at such institutions as the University of California, Berkeley and the University of California, San Francisco. She has also been actively involved in the field of bioethics, serving on the President's Council on Bioethics in 2002. Currently, she serves on the Science Advisory Board of the Genetics Policy Institute.
These women are just a drop in the bucket of the many that have dedicated their lives to scientific advancement. We should strive to affirm the full spectrum of their achievements, so as to inspire generations of women scientists to come.