Kesha's Struggle For Freedom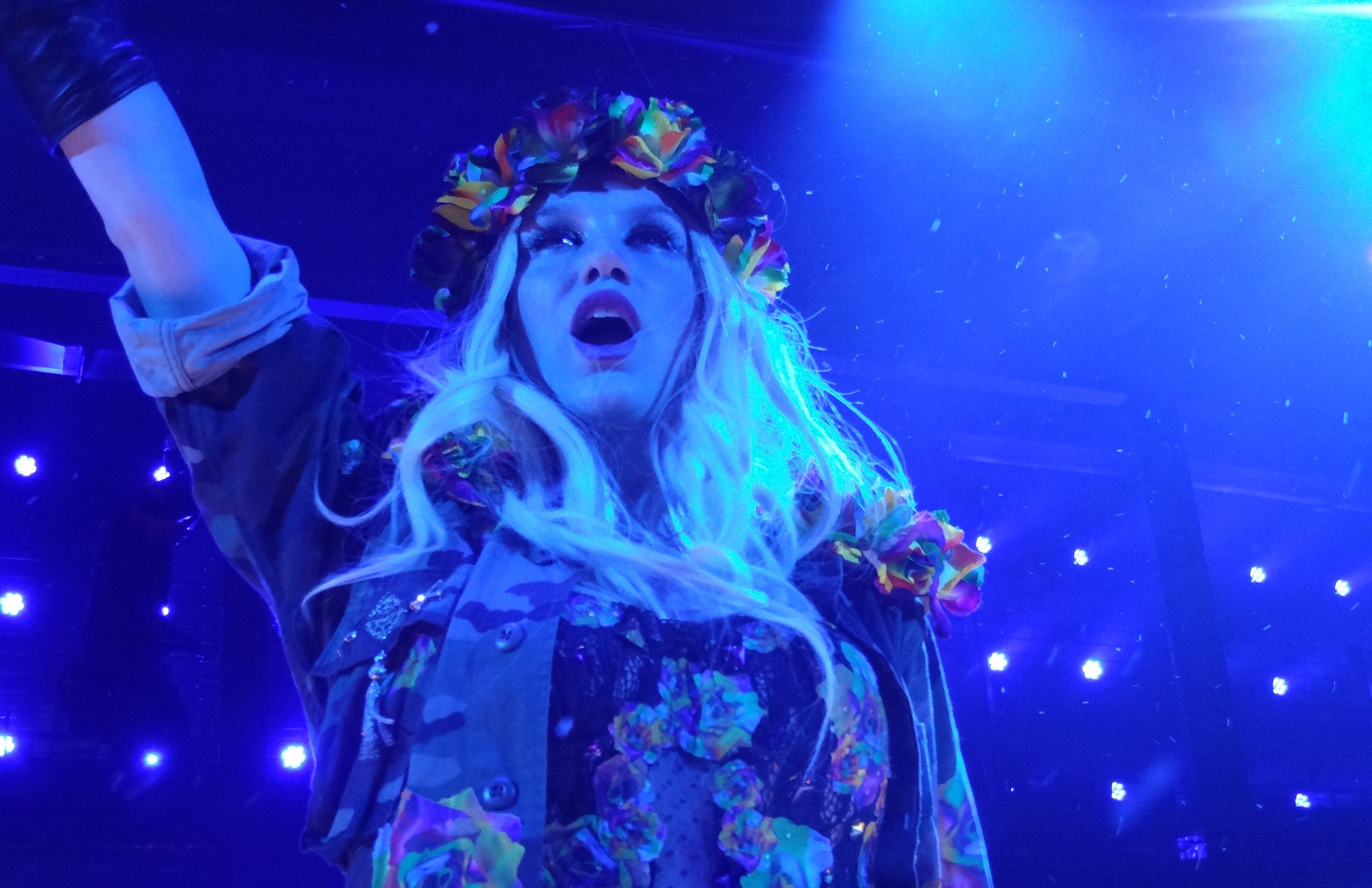 Image: Ke$ha by Ed Rhee via Flickr / CC BY 2.0.
It does not come as a surprise that Sony Corporation only cares about its bottom line. And it's certainly no secret that the pop music industry thrives upon the objectification and sexualization of its stars, especially women. However, the recent court ruling that Kesha may not be let out of a six album contract with her producer and alleged abuser Dr. Luke under Sony Records is a chilling reminder, not only of the coldness and misogyny of the music industry, but of the enduring reign of rape culture.
In 2014, Kesha sued Dr. Luke, accusing him of drugging and raping her shortly after she signed on with him nine years earlier. She alleges that he made it clear that her career would be over if she came forward with the abuse. She also claims that Dr. Luke regularly bullied her about her appearance, driving her to develop an eating disorder. Despite these claims, Sony refuses to let her out of her contract with Dr. Luke, and in a Manhattan court on February 19, 2016, Justice Kornreich denied an injunction that would have allowed Kesha to record separately from Sony and Dr. Luke while her lawsuit drags on, stating, "My instinct is to do the commercially reasonable thing."
This ruling could have a devastating impact on Kesha's career. Unless she is let out of her contract, she will be forced to choose between collaborating with her alleged abuser for six more albums or walking away from the music career she dropped out of high school to pursue. Lawsuits often take years to complete; the injunction would have allowed Kesha to maintain the visibility and activity that are critical to a pop star's career. Far more importantly, this ruling sends the same message to Kesha that countless millions of women have received before: that the protection of her emotional and physical safety is not a burden worth taking on.
Rape survivors often are not rewarded for coming forward. Instead, they are treated as villains. While the accused are considered "innocent until proven guilty," accusers are treated as "guilty until proven innocent." The possibility that a woman is lying carries more weight than the probability that she is not. Instead of receiving support from Sony and the courts, Kesha is being treated like a power-hungry diva. Not a woman who naively signed her artistic agency away at the tender age of eighteen, unaware that her physical and emotional agency were also for sale.
Despite the horrific ruling, Kesha has received support from thousands of fans; a petition to free Kesha from Sony has received 144,683 signatures. Fellow musicians such as Lorde, Halsey, Kelly Clarkson, and Bethany Cosentino have also tweeted support. While Kesha's future remains unclear, one thing is certain: Kesha's right to defend her body, her emotional health, and her art must be protected.