The Road to Rio: U.S. Women to Watch for in the 2016 Olympics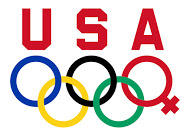 Illustration by Casey Lee.
From highly-anticipated blockbuster movies to relaxing beach days, some of us might be already looking forward to the summer. This year, however, will see an event that captivates perhaps the largest, most global audience — the 2016 Summer Olympics in Rio de Janeiro.
With Americans such as swimmer Missy Franklin and gymnast Gabby Douglas most likely taking the center stage, here are some other amazing women in Team USA heading to Rio who may have slipped under your radar.
Lily Zhang — Table Tennis
A Bay Area native, Lily Zhang, is on the rise in the sport of table tennis. She recently joined the U.S. Olympic Table Tennis Team with her win over the 2015 U.S. Women's Singles Champion, Jiaqi Zheng, at the North American Olympic Qualifiers.  
The 19-year-old has an impressive competitive record with an individual bronze medal at the 2014 Youth Olympic Games and two team gold medals at the 2015 Pan Ams and North American Championships.  Zhang hopes to improve on her result from the 2012 London Olympics, where she placed 49th after she was eliminated in the first round.
Although the United States has yet to establish a formidable international presence with the likes of table tennis powerhouses China and South Korea, Zhang will certainly be one to look out for, as her years of disciplined training will certainly ensure an impressive performance at Rio.
Adeline Gray — Wrestling
Success at Rio seems imminent for Adeline Gray. Although she only participated as an alternate for the women's wrestling team in the 2012 Olympics, Gray has since proved that she is a force to be reckoned with. In 2014, she won the gold medal at the World Wrestling Championships for the women's freestyle 75 kilogram event in Uzbekistan and defended her title in 2015 at Las Vegas.
In fact, at an Olympic "test event" at Rio in January, Gray defeated world medalists Aline da Silva Ferreira of Brazil and Zhou Qian of China. Currently residing in the U.S. Olympic Training Center, the 25-year-old is certainly ready to add more hardware to her medal collection with an Olympic gold.
Ibtihaj Muhammad — Fencing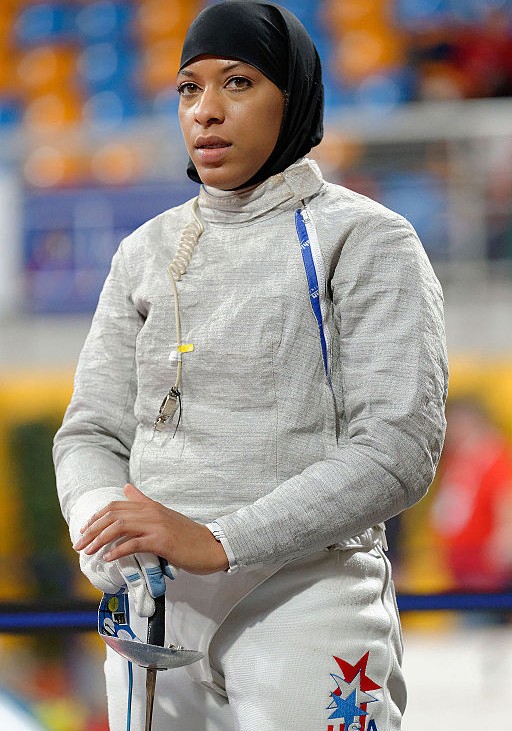 Earlier this year, news headlines displayed Ibtihaj Muhammad's qualification for Rio — and rightfully so: Muhammad will be making history as the first U.S. athlete to compete in the Olympics in a hijab.  
After completing her Bachelor's degrees in International Relations and African and African-American studies at Duke University, Muhammad realized the importance of her role as a successful competitive fencer: "After I graduated from college, I saw there was a lack of minorities in the sport. I recognized I had a skill set, so I started to pursue fencing full time. I felt that it was something the squad needed. There were barriers that needed to be broken in women's saber."
Muhammad will certainly have a chance at Olympic success at Rio. She is currently ranked number 2 in the United States and was ranked as high as number 7 in the world in the 2015-2016 season. Recently, Muhammad has shown off her international prowess by claiming bronze at the 2016 Athens World Cup and silver at the 2015 Seoul Grand Prix. Individual women's saber is not the only Olympic event Muhammad will look to medal in; along with teammates Mariel Zagunis and Dagmara Wozniak, the U.S. women's saber squad is poised to claim hardware in the team event.
By trailblazing the way for American Muslim women in sports as a powerful contender in the Rio Olympics, Muhammad is definitely an athlete on Team USA that deserves your attention this summer.
In a few months, we will see amazing individuals from all over the globe compete in Rio. With 306 events in 28 sports, there will be plenty of action to watch. Consequently, the Olympics is a great time to cheer on athletes whose talents often go unnoticed because of the obscurity of their sport, their gender, or perhaps in most cases, both.  
Zhang, Gray, and Muhammad are only a tiny fraction of the outstanding women who will represent the United States. So, when the time comes, make sure to go through Rio's schedule of events; you may find a new, exciting person on Team USA to root for.