The Super Bowl's Not For Everyone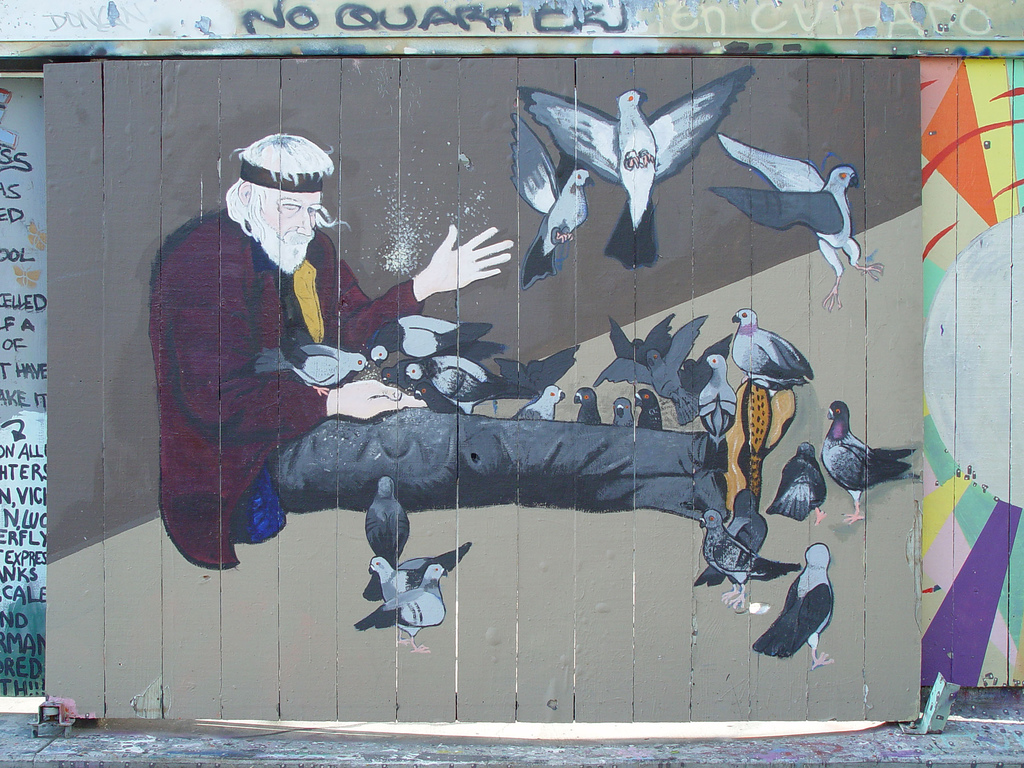 Image: "Clarion Alley Mural: Swan" by Franco Folini via Flickr / CC BY-S.A. 2.0.
If there was one thing on everyone's mind this weekend, it was the Super Bowl. Whether they were cheering on one of the teams, watching Lady Gaga's and Beyoncé's stunning performances, or just there for the commercials, everyone seemed to be tuned in. But there's one part of this weekend's game that few are talking about: the displacement of San Francisco's homeless.
As of 2015, San Francisco, a city known for its tech industry, has over 6,500 homeless people. Over 1,400 of them are between 18 and 24. Over the past few years under mayor Ed Lee, homelessness has been increasingly criminalized, with forced removal from public spaces, police searches, and citations. Three percent of the homeless population is in jail.
There are homeless camps all over the city. Because of the recent rainy weather, they set up tents packed together in rows under freeway overpasses, in parks, and along the Embarcadero like a makeshift suburb. Unfortunately for them, that's where Super Bowl fans want to party.
In late 2015, Mayor Lee ordered the homeless living on San Francisco's waterfront to clear out so the city can turn up.
The influx of tech companies that Lee supports is sending housing costs skyrocketing. While the costs of living in San Francisco are putting natives on the street, politicians like Lee are worried about the city's image. Though he claimed to offer alternative shelter for the homeless while the Super Bowl was going on, interviews with homeless people instead suggested police targeting of the homeless and shady removal practices.
In a city with the fastest growing income gap in the country, this is just another example of San Francisco's politicians prioritizing the rich over the poor. They are sweeping the homeless under the rug so that people who bought thousand dollar tickets don't have to see them.
Read more about San Francisco's displacement of the homeless: