#VivasNosQueremos: The Streets Are Ours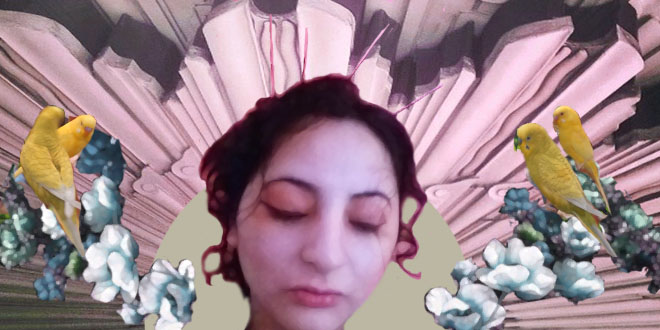 Illustration by Katherene Quiteno.
On Sunday, April 24, thousands gathered throughout 40 cities in Mexico demanding an end to femicides and gender discrimination. Using #VivasNosQueremos (We Want Ourselves Alive), the march gained popularity in cities like Guadalajara, Puebla, and Mexico City, as women across the country came together insisting change.
The march brought awareness to the high rates of sexual violence and femicide women face in Mexico. In addition, the protest generated attention to the federal government's lack of action towards tackling the issue. According to UN Women, femicide is defined as a "crime involving the violent and deliberate killing of a woman." In Mexico, the term femicide was only recently included in Mexico's national law in an effort to individuate homicides against women. However, gender-based crime is still often ignored in the country.  
The #VivasNosQueremos protest challenged the country's complacency with femicides, reminding the Mexican people of the nation's inadequate focus on ending gender-based crimes.
Today, even federal agencies fail in providing accurate statistics regarding femicide. The rate at which women are killed remains unclear in Mexico; many femicides are "rarely if ever investigated and punished in the country." However, recent studies have estimated around 6 women a day fall victim to to femicide in Mexico —a murder rate that should warrant federal investigation yet has not received much.  
Given the lack of action by federal agencies, activist groups have emerged throughout Mexico, bringing awareness to the issue of femicide through numerous art forms and protests, such as this most recent one. However, their voices are not encouraged.  
The voices of recognized feminists have been quieted by the government due to a longstanding stigma many citizens have attached to feminism.
An attempt to silence female activists occurred in July of 2015, when Nadia Vera, a journalist and member of the Equis Justicia para las Mujeres  (Justice Equity for Women) was murdered in her apartment. The circumstances surrounding her murder are mysterious, as she had recently condemned the governor of the Mexican state of Veracruz for his strong ties to homicides in the state. Given her role in social activism, her death continues to be thought of as a targeted attack, an attempt by government officials to mute her complaints.
Nadia's death is not unique. Since 2010, the National Network of Women Human Rights Defenders of Mexico has "recorded the killing of 36 women human rights defenders."
We cannot simply dismiss the murder of female activists, nor can we ignore the murder of Mexican women in general. The recent protest is a potent reminder of the Mexican government's inability to prevent and investigate femicide.
More importantly, the protest is a symbol of a growing movement, a movement that will not cower in the face of threats. The thousands of women who marched on April 24th demanded justice for Nadia and others who have been murdered for criticizing the country's societal structure, or for simply being women.
#VivasNosQueremos