Wangari Maathai: Empowering Women and the Environment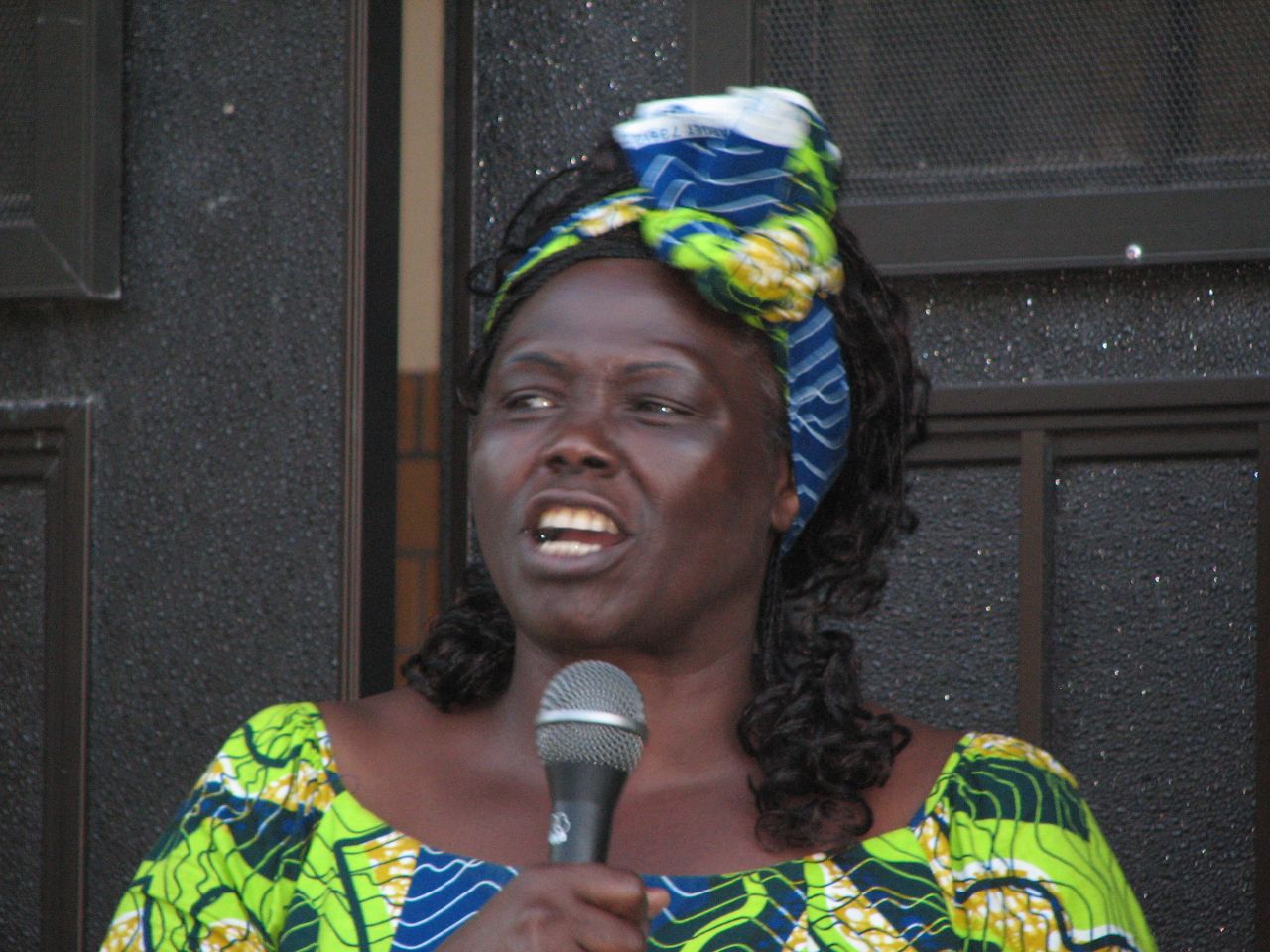 Image: Dr. Wangari Maathai, courtesy of the Center for Neighborhood Technology / CC BY-SA 2.0.
Wangari Maathai (1940-2011) was the first African woman to receive a Nobel Peace Prize, the first woman to earn a doctorate degree in East and Central Africa, and the first ever female professor in Kenya, her home country. She is the founder of the Green Belt Movement (GBM) as well as one of the founding members of the Nobel Women's Initiative.
My interest in Maathai is due to the fact that I have never heard about her in any context, such as in the media or in school. When I was reading her biography, I was amazed by everything she accomplished, but I was equally amazed by the fact that I never knew anything about her achievements before. This is possibly because she is Kenyan, and therefore not highlighted in our Eurocentric society. Wangari Maathai is an inspirational woman to consider during Women's History Month.
Maathai spent her adult life devoted to helping her community and the environment, with a focus on women's rights. As the first woman to become the chair of the Department of Veterinary Anatomy at the University of Nairobi, and the first woman to become an associate professor at the university, she used her position to campaign for equal benefits for women's staff. This campaign spread into her work to conserve the environment later.
During her time serving in the National Council of Women of Kenya (for which she later became the chair) Maathai proposed tree-planting to combat deforestation and to improve the lives of Kenyan women. Maathai learned that rural Kenyan women were negatively impacted by the degradation of the environment because they had to travel farther to gather water and firewood-necessary materials for survival.
According to Maathai, tree-planting will not only improve the environment by binding the soil, but it would improve Kenyan women's lives by extension. The idea to plant trees turned into the Green Belt Movement, which, according to their website, "is an environmental organization that empowers communities, particularly women, to conserve the environment and improve livelihoods." It encourages women to plant trees, store rainwater, and provide necessary items like food and firewood. 
Starting in Kenya with Maathai, the GBM spread to other African countries in its mission to save the environment, improve lives, and empower women. Through the GBM, Maathai has effectively empowered thousands of African women to take control of their environment and improve their own lives. It was for her work in the Green Belt Movement that Maathai won many awards, notably the Nobel Peace Prize in 2004.
Maathai not only advocated women's for empowerment through environmental conservation, but she also fought for democracy and women's political rights. According to her biography on the GBM website, "She addressed the UN on a number of occasions and spoke on behalf of women at special sessions of the General Assembly during the five-year review of the Earth Summit."
Wangari Maathai accomplished much more than discussed here in her lifetime, including being appointed as Assistant Minister for Environment, Natural Resources and Wildlife in Kenya's ninth parliament and earning many awards for her work with the environment and empowering women. She is clearly an inspirational and influential woman.
This Women's History Month, consider Wangari Maathai's many accomplishments and her impact on the world, especially in Africa. But don't stop there. Look for other women who have been extremely influential whom you may not have known about before, like Wangari Maathai.