Zahra Lari: A Real-Life Ice Princess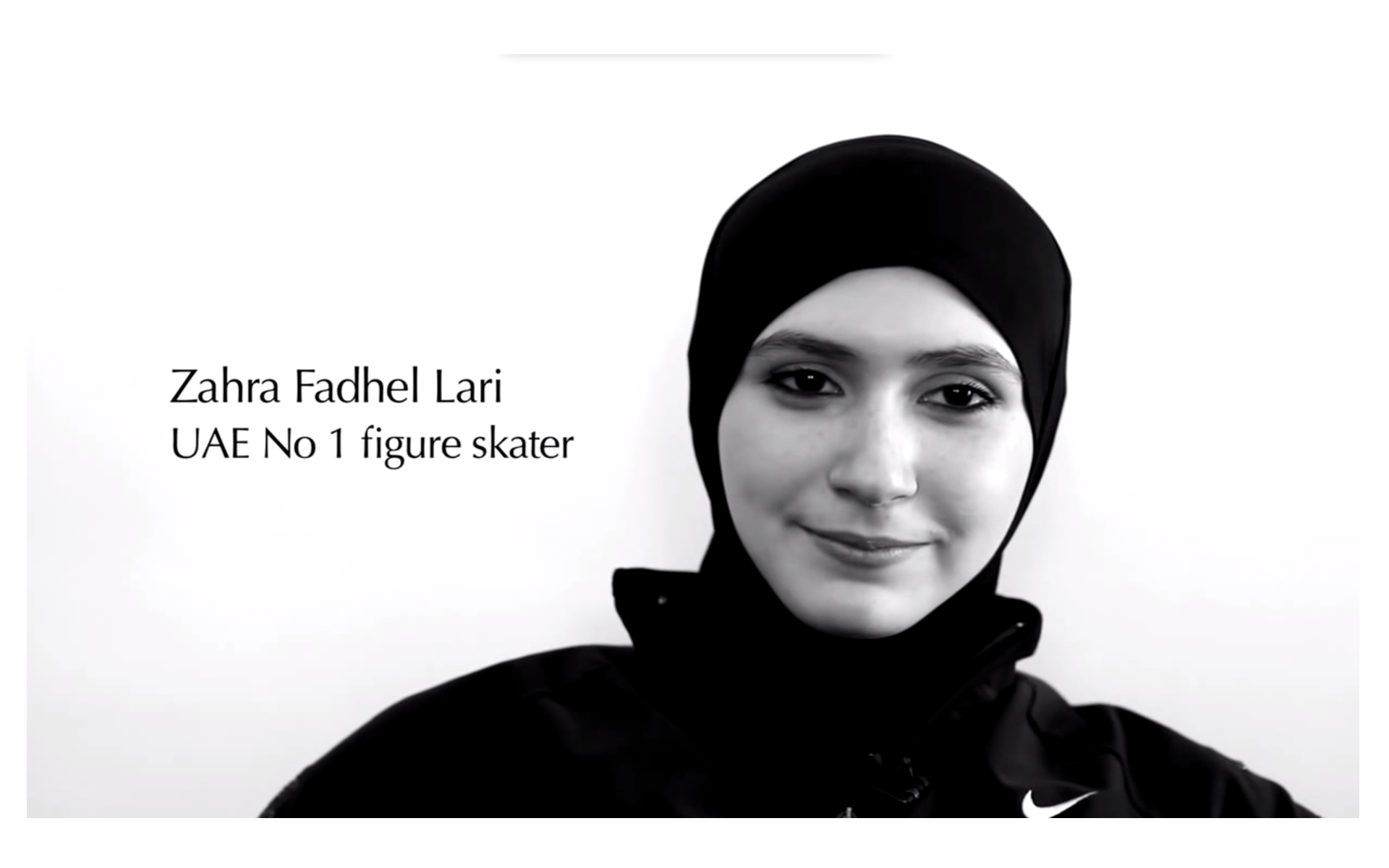 Although the world is currently buzzing with Yuzuru Hanyu's record-setting performance at Sochi 2014, there may be another record waiting to be broken in 2018.
Zahra Lari, 17 and already a record-breaker as the first internationally-competitive Emirati skater, is poised to be the first person to wear a hijab while participating in the next Winter Olympic Games.
From the United Arab Emirates, Lari started her training late by skating standards. She was 11 when she watched the Disney movie, "Ice Princess," and was inspired by the artistic expression of the sport. However, despite this late start, Lari carved her mark in the international figure skating community by placing in the top 15 in her first international competition in 2012 above other, more experienced skaters. In 2013, she placed first in one of the categories at the European Criterium Cup in Budapest, Hungary, and she was the only figure skater from the Gulf region to participate in the competition.
Although Lari's black headscarf stands out starkly from her competitors' brightly-colored outfits, her costumes are "in line with Islamic tradition," as Lari explains.
"The other girls are very nice to me. I think they accept me very well. I haven't had any problems, people are open. It's not a question of an exhibition, but of sport and my father is in agreement."
It took some time to Lari's father to come to that belief, however. According to Lari's American-born mother, Roquiya Cochran:
"I had to convince him. In the beginning he saw it as his daughter dancing in front of a male audience. But he came along to watch, he saw how beautiful she was on the ice, and he loves her, he wants her to be happy. She's covered, she hasn't done anything anti-Islamic."
Lari shows that it is possible for someone to strike that perfect balance between culture and sport, even when they might seem at odds with each other.
"Some people are saying 'Why is she doing that? A girl shouldn't be doing that, a girl should stay at home' and all that kind of thing. I don't listen to that. A girl doesn't have to stay at home and do ­nothing."
Lari is currently preparing for the World Junior Figure Skating Championships in March.