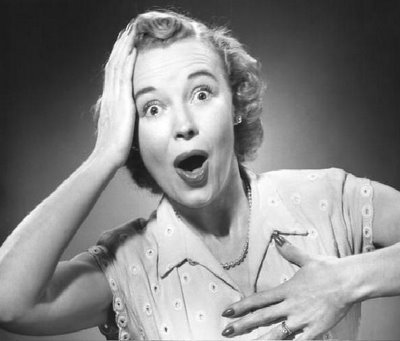 I'm pretty sure that the universe, knowing that I write about my online dating experience, decided to make life easy for me and send some real creeps my way.
This week, I got three noteworthy messages from three men. So, let's play a game!
Behind Door Number 1 is a guy whose profile features no photo, states that his favorite food is "a sandwich made unwillingly," and says that he is really good at "receiving roadhead." In his Q&A section, he revealed that he has rape fantasies, his ideal first date is "drinking and groping," and he would be bothered if his boss was a minority, female, or gay.
Behind Door Number 2 is a guy whose profile features photo after photo of his body, which he describes as "jacked." Otherwise, the profile is bare bones. In his Q&A section, he reveals that he believes that "men should be the heads of their households" and that women have "an obligation" to keep their legs shaved.
Behind Door Number 3 is a guy whose profile actually appears normal. He has interests like hiking and seeing music shows, he goes scuba diving, and we share some musical tastes. He's not against abortion, he's not a smoker, and in his Q&A section he says that he likes "intense intellectual conversations."
So far, I'm going with Door Number 3. Now let's take a look at their first messages to me!
Guy Number 1 says to me "No wonder you're a feminist you look like duduo from pokemon [sic]." Nice try, Guy Number 1, but that's not going to make me swoon. Also, thanks for pointing out that only women who are physically deformed (in this case, having two heads?) can be feminists.
Guy Number 2 leads with "U wouldn't be a match for my dick baby but I really want u to prove me wrong [sic]." Ouch, Guy Number 2– crash and burn. I know that you thought that would work (given that I asked you if that ever works for you and, apparently, it does), but I like my first messages to be a little less implicitly rape-y.
And Guy Number 3 messages me with "Excuse me, you have great tits." Ah, so close, Guy Number 3! You almost made it past my CreeperDetector.  Normal profile, normal pictures, but you managed to kill your lead in the game by bypassing all the substance in my profile and focusing on the one photo in which a bit of cleavage is visible. Oh well, at least you got to see it on the internet.
Fortunately, online dating is nothing like a game show, in that at the end of the day, I don't have to pick one of these creeps to go home with. I just get to chuckle, reject them, and keep moving.