Rest in Power: A Tribute to Grace Mann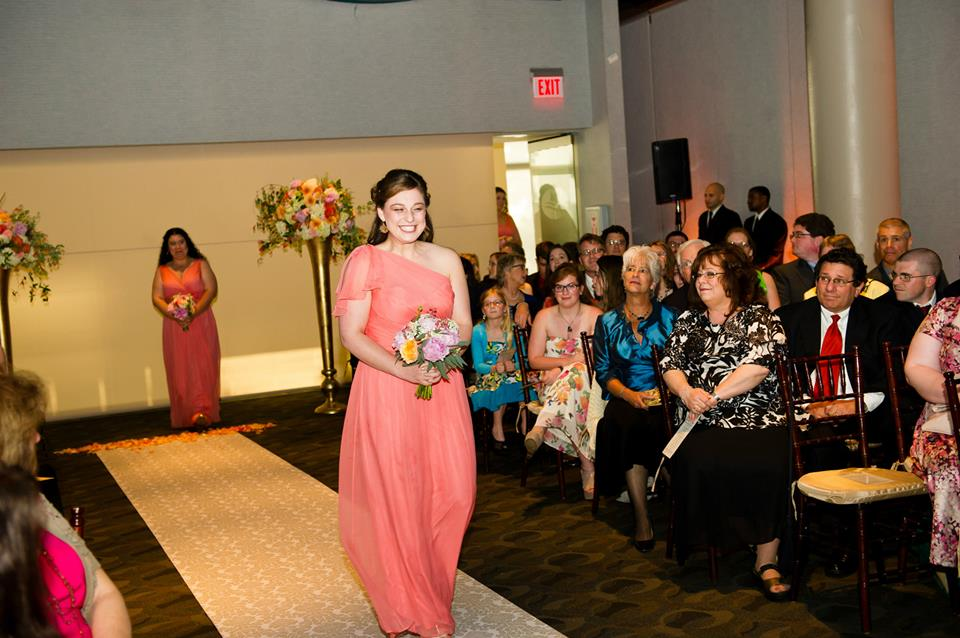 Image courtesy of Alexis Lehman
Rest in Power to Grace Rebecca Mann, our fellow feminist and activist from the University of Mary Washington in Virginia. Our hearts also go out to her family and friends, as well as to the rest of the community during this difficult time.
Grace was born on May 27, 1994 to Melissa and Thomas Mann of Falls Hills. She was often described as bubbly, passionate, and determined. Mann's father remembers her hanging around the Fairfax courthouse, spending time with judges, attorneys, and police officers from the time she was 6 or 8. In high school, she worked in hospice care for the elderly. At the time of her death, she was in her third year at UMW, majoring in History and American Studies. In the words of Feminists United Secretary Alexis Lehman, who knew her well: "She was well known for being unequivocally herself. She was lesbian, she was Jewish, she was a feminist, she was a survivor, and if you knew Grace at all you knew all of these things because she was never afraid to be herself." Grace aspired to become a lawyer serving underprivileged communities and making strides on human rights issues. She will be remembered as a beloved daughter, niece, granddaughter, cousin, and friend.
On campus, Grace was perhaps best known for her advocacy work surrounding social justice, feminism, and sexual assault prevention. Grace joined Feminists United (previously Feminists United On Campus, founded in 2011) and also got the opportunity to meet Gloria Steinem at the Ms. Magazine awards.
In a statement sent out to the entire club after Grace's passing, Feminists United Secretary Alexis Lehman recalls:
When Grace introduced herself as "just the publicity chair," Steinem responded to her by saying "Don't say you're 'just' anything." From that moment on, Lehman says, "That stuck with Grace so much that any time I or any other eboard member said they were "just," Grace would stop them. She helped me understand we all have importance and duty and strength and I don't think I could have learned that from anyone else."
Grace's warm and supportive personality also shone through in the work she did for Feminists United, as a team member, friend, and activist. She was "always willing to pick up any job..or assist with anything and everything; she was also the most enthusiastic person whenever we tabled, and she was always engaging with the passing student body to participate," Lehman remembers.
Grace eventually joined the Executive Board of Feminists United, where she and many others worked hard to lobby the UMW administration for a stronger, clearer, and stricter sexual assault policy. She was one of the primary people on the Board to plan the campus march against sexual assault, and she led the march with former President Paige McKinsey.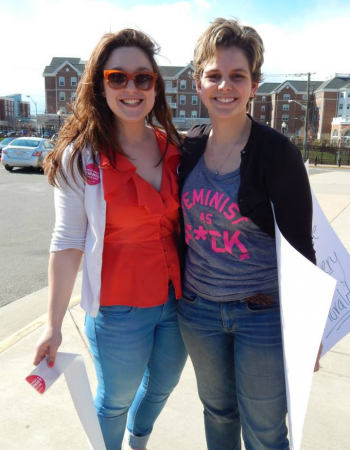 Together, Feminists United spoke out in 2014 about the troubling issues they witnessed firsthand on their campus. They vocalized their discontent with the perils of fraternities at UMW, and the sexist chants about rape and necrophilia from the rugby team at UMW. As a result, according to the Huffington Post, Grace and other members of Feminists United Campus were then subjected to over 700 Yik Yak threats, seemingly from their fellow students and surrounding community. (Yik Yak is an app that lets users within a 1.5 mile radius post anonymous messages for anyone to see and comment on.)
As was true for many members of Feminists United, Lehman states how the messages took their toll:
"The threats caused me quite a bit of anxiety and fear and I was often afraid to walk on campus alone. The anonymity got under my skin as I had no idea who the threats were from, so it was as if the entire student body was a threat to me even though I realize it's far from the truth. Every time any member of our eboard did something to speak out about the hostile campus, it just seemed to grow more threatening. Even feminists on campus spoke out against us, saying we were "misandrists" and "bad feminists" for supporting the sanctions against the men's rugby team. These weren't yaks, but I have seen them posted on social media sites such as Tumblr."
The rugby team at UMW was publicly suspended after a sound recording of the chant became public, but the vitriol from anonymous Yik Yak users continued.
Sadly, it culminated in Grace's death by restraint and asphyxiation on April 17th, 2015. Steven Vander Briel, former UMW rugby team member and also Mann's housemate, has been charged with first-degree murder and abduction, and is currently being held without bond. According to the Washington Post, police have not revealed a possible motive for the killing.
Once Grace was killed, the threats appeared to cease out of respect for her memory, but there is no guarantee that this will last. In a statement to the club, Lehman wrote:
We are all devastated to lose such a vibrant, undeniably alive individual. She was the strongest individual I have ever known in my life and she was never afraid to speak about her struggles, her passions, or her beliefs. Grace dedicated her entire being to this campus and to make it a safer place for everyone."
The Blue and Gray Press, UMW's student newspaper reported that students and faculty held a vigil for Mann, where she was remembered as a source of inspiration and hope for creating a better world. In a statement to the media, Feminists United President Paige McKinsey wrote:  "..Grace brought love and joy into every interaction and every person she came across."
On campus, mourners were welcome to lay flowers, keepsakes, pictures, etc at the base of the James Farmer statue.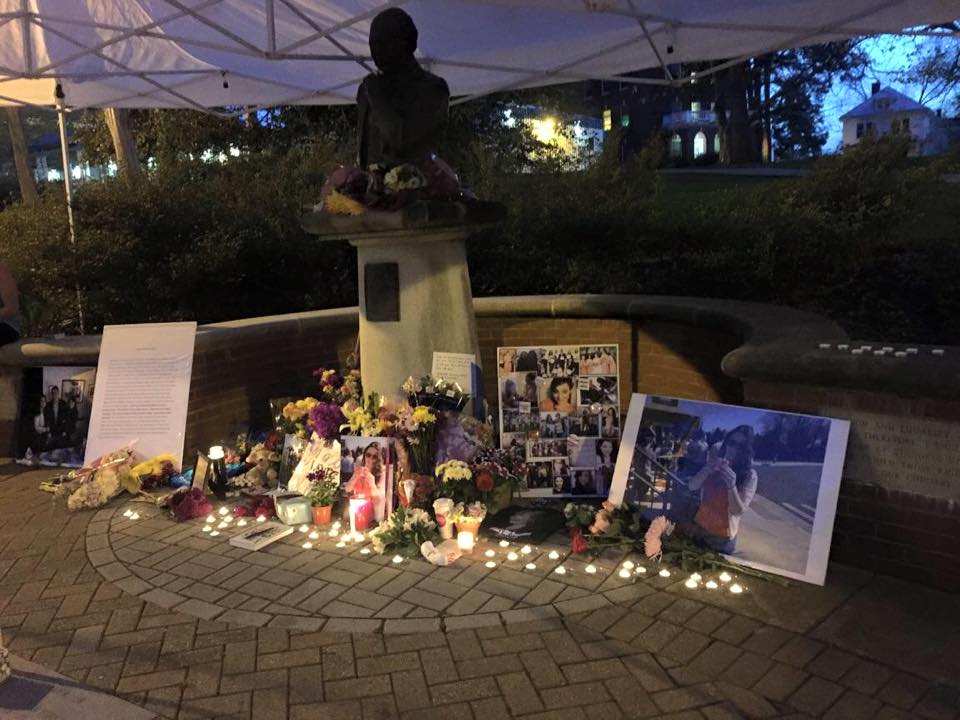 Everyone was then invited to walk a lap in Relay for Life, in memory of Grace. Nearly 1,200 people attended her funeral service, which was held at Temple Rodef Shalom in Virginia on Tuesday, April 21, 2015. Interment took place after the service at King David Memorial Gardens. In lieu of flowers, memorial contributions may be made to RCASA (Rappahannock Council Against Sexual Assault) www.rcasa.org. Grace's family also intends to establish a fund at the University of Mary Washington to honor Grace.
In a final statement, Lehman said: "It's been so hard on us all. Education seems to be the absolute key in any environment: to help the community, our campus,  and women and girls in general. We will continue to educate people about feminism and sexual assault policies, as well enforce them. Stay brave, stay empowered, and stay unequivocally yourself. Spread love in any way you can. And above all, don't be "just" anything. Feminists United is a group aiming for beneficial change on our campus, and in our community, and Grace fought wholeheartedly for that. She loved UMW more than anything, and I just wish she could have seen what her voice did for this campus."
Feminists United went on to file a federal complaint against the university, charging administrators with "systemic failure to protect" members of the group from "a sexually hostile school environment, sex-based cyber assaults, and threats of physical and sexual violence." They claim that administrators were well aware of the numerous Yik Yak threats of rape and worse against the members, but did nothing to stop them.
Some have argued that the school is not to blame because students are adults and should be able to handle their own affairs. However, it is clear that the students here felt extremely unsafe. Washington Post reports that many students took to carrying rape whistles and walked in groups. Despite the fact that students are legally adults, it is the University's clear responsibility to protect students and do their absolute best to ensure a safe campus environment.
It is inspiring for us, UCLA's FEM Magazine, to hear of the work these women are doing on their campus in order to educate students and administrators about feminism, define sexual assault/harassment, and enact stronger legislation. It is also inspiring for us to see how they kept going in the face of extreme opposition. We stand in solidarity with members of Feminists United on Campus: as feminists, fellow college students, and activists. We also send our personal condolences to the family and friends of Grace Mann.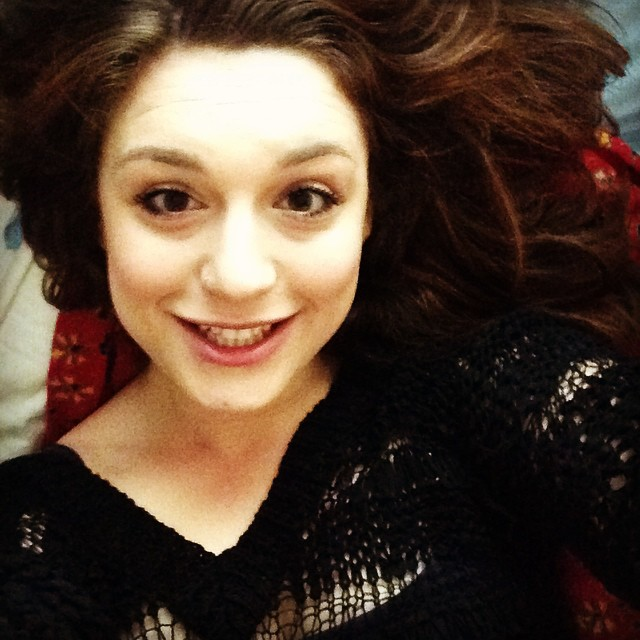 May the world never forget her smile nor her passion for justice. The world is a better place because of her advocacy, and her legacy lives on in all of us. Rest in Power, Grace.